At the beginning of the year, I make a list of finance-related goals that I want to meet over the next 12 months. At the beginning of each month, I report on my successes or failures. If you're new here, you might want to read my original goals post and my February update.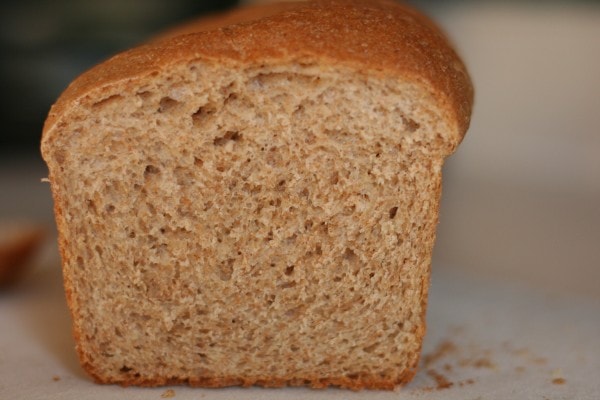 1) Eat non-cereal breakfasts 4 days a week.
I'm happy to report that we are still rockin' on this goal. In fact, I'd say that on average, we are avoiding cereal more than 4 days a week. One thing that has helped in this area is simply not buying much cereal (I know, brilliant!). If I have it around, I'm much less prone to bother with making oatmeal, toast, cream of wheat, or pancakes.
Happily, I think my kids are eating more healthfully this way…homemade whole wheat toast, yogurt, whole wheat pancakes, and oatmeal are all a little more nutritious than, say, Kix or Honey Nut Chex, and they're much more nutritious than Frankenberry, Lucky Charms, and Golden Grahams!
I still would like to be better about planning my breakfast meals ahead of time…that would give us a little more variety and would keep us from repeatedly eating toast at breakfast!
2) Start saving for a replacement van.
I'm plugging away at this, but I'd be lying if I didn't have moments of discouragement when I realize exactly how long this will take. I figure that somewhere around $20,000 is about what I could expect to pay for a low-mileage used van, and even if I saved $500 a month, it would still take me 40 months to save up enough (that's 3.33 years, if you're interested!).
But, I am reminding myself that I'm pretty sure we can keep our current van running for quite some time, hopefully enough time to save. The van is getting close to having 100,000 miles on it, but it's a Toyota, so we feel confident that it should keep running smoothly for a while.
I'm not impatient to buy a van (if we had the money now, I wouldn't buy one. I'd just let the money sit in the savings account until our van died or regularly racked up repair bills)…I'm just impatient to have the money all saved up.
3) Keep Quicken updated once a week
I'd say that I met about half of this goal. I think I updated Quicken twice in February, which is much better than my usual mode of not updating it at all. However, I do think once a week is still more ideal, and I'm going to keep trying for that.
4) Spend $80/week on groceries whenever possible
I didn't do at all well on this, though I did not go over my $100/week limit. Perhaps once we get past birthday season at our house, this will help (between mid-February and the end of April, 5 out of 6 of us have birthdays!). I tend to spend a little more on food when we celebrate birthdays, which is totally worth it, but which makes it difficult to reach that $80 goal.
5) Save enough for a replacement camera body by September

I haven't made any new progress on this goal yet, but I think that next month I'll have some extra money coming in and I hope to be able to put at least some of that into the camera fund.