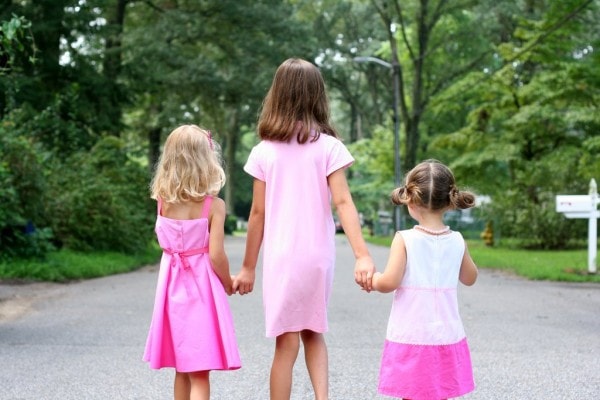 The other Sunday morning, all of my girls decided to wear pink dresses and it just so happens that all of them were from Goodwill.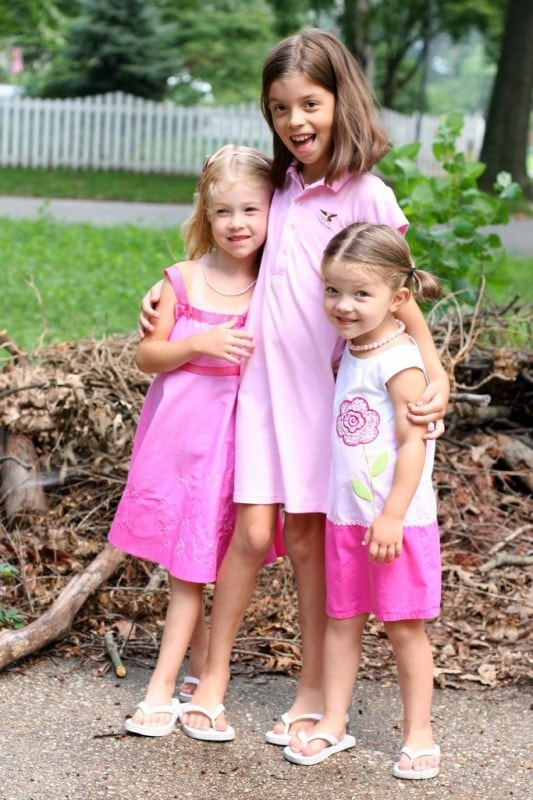 So of course, I thought that pictures needed to be taken. 😉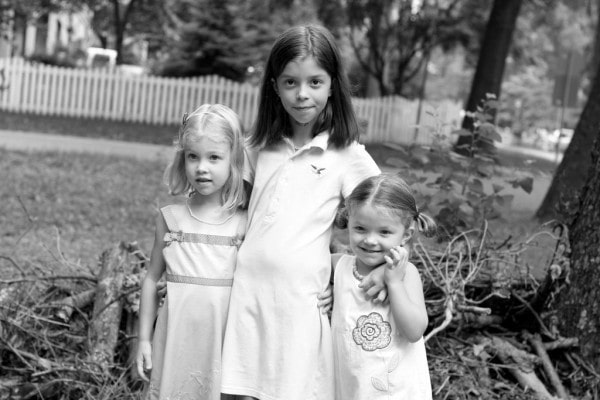 Sonia's dress was $3, Lisey's was $5 (because it's J.C. Penney's upscale American Living brand) and Zoe's was $2 (that was before Goodwill raised their dress prices to $3).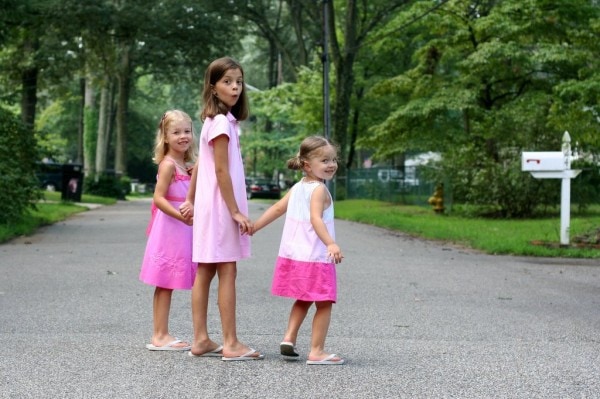 So all totalled, their 3 dresses cost $10.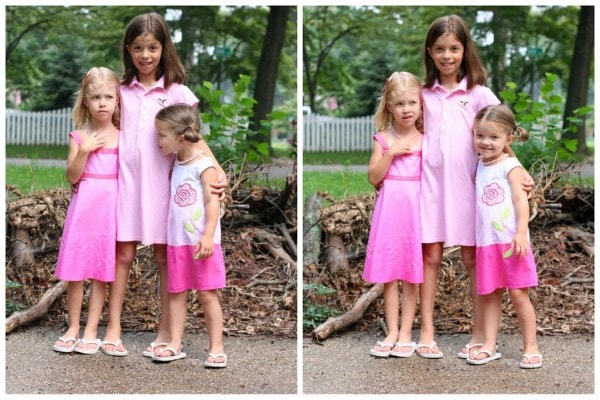 (Sonia's face in the left photo is making me giggle)
That kind of price makes me happy. And Zoe's dress is even a Zoey brand, which cracks me up.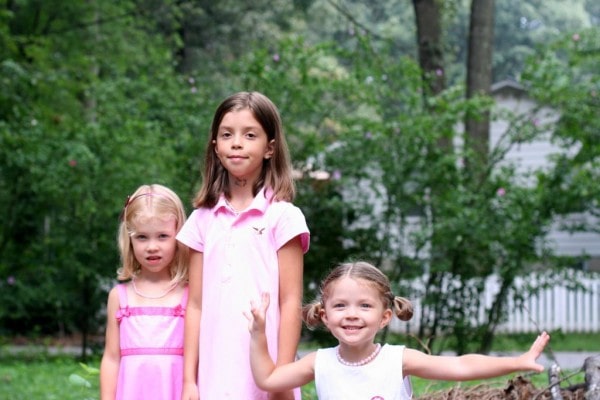 I love my pink girls.