In 2017, I'm committing to trying one new dinner recipe per week. Can I stick with it? Time will tell. 😉
My first recipe was a bit of a dud in the sense that it was boring. But week two went better!
This week's recipe
I tried an Orange Beef stir-fry recipe from my ATK Quick Family Cookbook and 5/6 of us thought it was a winner (person #6 wasn't strongly opposed either).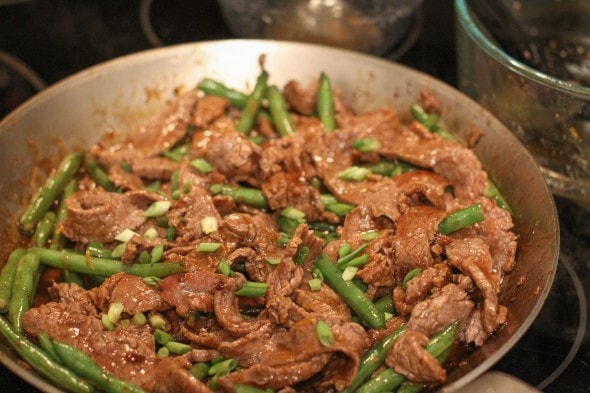 So, I think this one is going to go into rotation around here.
Yay!
It is a very, very good feeling when you find a good new dinner recipe, isn't it?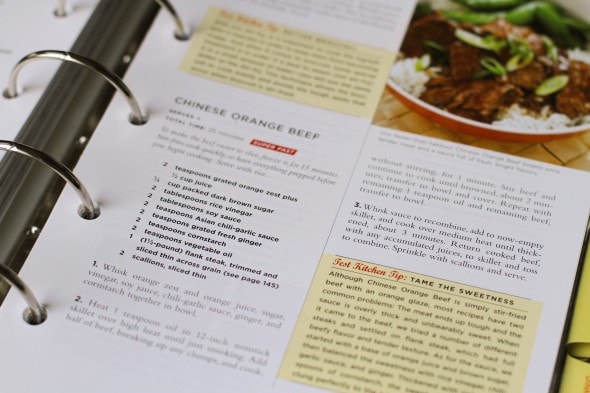 I'm not much of a recipe modifier, but I added green beans and just sauteed them lightly.
Also, I served the chili-garlic sauce on the side because I tasted a bit and quickly concluded that 4/6 of my family would be crabby with me if I put 2 teaspoons of it in the sauce (so much fire!)
So, Joshua and I added a little at the table, and all was well.
I'll put the recipe for this up in a separate post so that it's easy to find in the future, rather than buried in a cooking rut post.
The only bummer about this recipe is that it calls for flank steak, which isn't super duper affordable. But all the other ingredients are not expensive, and as I always remind myself, even expensive cuts of meat are always cheaper than getting takeout for my family of 6.
(My number one cheap food rule: Cook at home, Kristen!)
Plus, the sauce and beans are cheap, as is the rice I served it over. It all evens out. 😉
Next week's recipe
I haven't decided for sure, but I think I'm gonna go on the hunt for a new broth or tomato based soup to try, as I already have a fair number of cream soup recipes.
Your turn!
What new recipe did you try this week? And what are you planning to make next week?
Save
Save