My plan was to post this yesterday, but link issues happened. So, this got bumped to today, which means that Food Waste Friday is gonna happen on a Saturday this week. 😉 Thanks to GiftCardRescue.com for providing a Target gift card for me and one for a giveaway!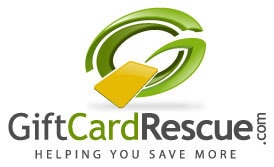 What's GiftCardRescue?
Well, GiftCardRescue is a site that can help you get rid of gift cards you don't want. Plus, you can buy some you DO want at a discount.
(It's an either/or proposition…you don't have to sell to buy or buy to sell.)
If you end up with a gift card for a store you don't want to shop at, you can simply type in a few bits of info and you'll find out how much GiftCardRescue will offer you for your gift card.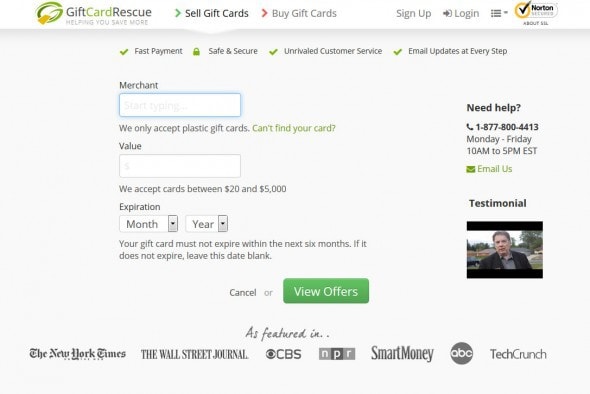 You can even sell a partially-used gift card…the amount on the card doesn't have to be a neat and tidy number like $25.
They won't offer you face value, of course, because they have to resell the card at a profit, but if you have a gift card that's useless to you, getting SOME money for it is better than nothing.
If you're not the sort of person to ever get rid of a gift card, you might like Gift Card Rescue's shopping option, where you can buy unwanted gift cards at a discount.
There are lots of retailers available, and the stock is always changing, depending on what people are selling to GiftCardRescue.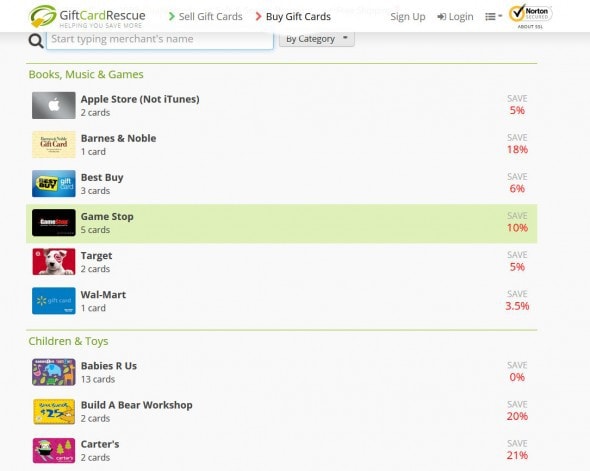 The discount amounts vary, but some of them are pretty significant. For instance, right now the Famous Footwear cards are 23% off, which is nothing to sneeze at!
There are clothing cards, restaurant cards (23% off for Honeybaked Ham, 18% for Applebees…), entertainment cards, and more.
If you're wanting a card that's not in stock, you can just add that store to your wish list so that you're emailed as soon as the card you want comes back in stock.
The great thing about scoring discounts this way is that the gift cards can be used online in conjunction with other money-saving tactics.
For instance, you could start at TopCashBack or Ebates to get about 5% cashback, then use a coupon code or free shipping code to save even more, and then pay with your discounted gift card.
The Giveaway (A $100 Target gift card!)
GiftCardRescue was initially going to offer a $50 Target gift card to one of you, but I asked them to make my gift card smaller so we could offer a $100 gift card to one of you.
($100 to spend at Target is more exciting than $50, you know??)
How To Enter
Enter to win the $100 Target gift card from GiftCardRescue by clicking here and subscribring to Gift Card Rescue's email list.
Signing up for their email list through the above link will automatically enter you…easy peasy!
IMPORTANT: If you get this post via RSS, replying to the post will not enter you. Just click right here, enter your info, and you're done.
_________________________________
NO PURCHASE NECESSARY. Odds of winning depend on the number of entrants. Void where prohibited. Winner will be chosen at random and will be contacted via the email address used on the subscription form. One entry per person.