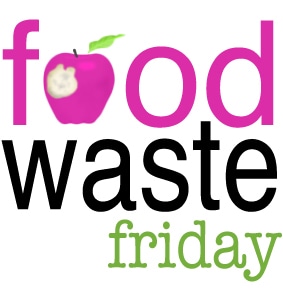 Every week, I post a picture of the food that has gone bad over the last seven days. Why do I do this? Because in March of 2008, I finally got fed up with the amount of food I was wasting, and I thought that showing my waste to other people would motivate me to use up my food instead of wasting it. Because this often embarrassing practice was so helpful for me, I invited other bloggers to join me in posting their food waste photos, and Food Waste Friday was born. If you're not a blogger but still want some food waste accountability, feel free to participate by leaving a comment.
I seem to be having a hard time getting into the food waste groove this month. Boo.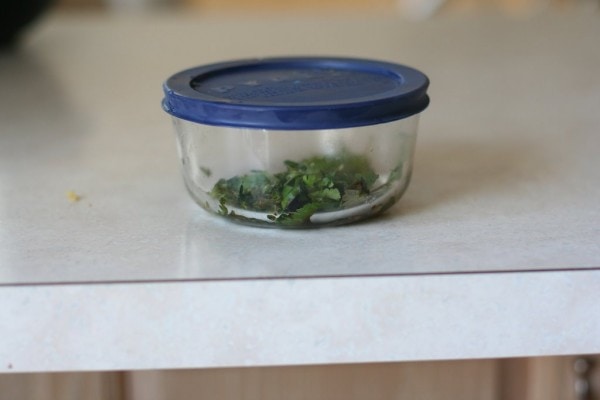 The picture contains a bit of cilantro that I didn't manage to use in time, but that's not the sum total of my waste.
I let half a peeled cucumber get slimy, and I also have two pieces of chicken in my fridge that I think are probably bad. It's very sad that they might be wasted, but they were from a new recipe I tried that didn't work out so well.
I also lost a few clementines, but I don't hold myself responsible for those. They were in the bottom of our new clementine box and given that we discovered them the day after bringing the box home, I'm thinking they were bad when I bought them.
______________________________
On to the new something from Joshua! This year, he's working on a 365 project of his own. Though he's my unofficial staff photographer here at The Frugal Girl, we thought this would be a fun way to help him practice taking pictures on a more regular basis.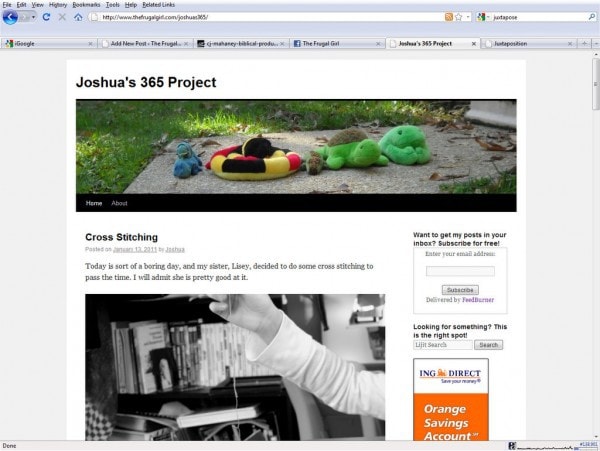 He's using my old Olympus point and shoot camera, and I'm having fun seeing what he's coming up with for his posts. I think you might enjoy seeing our lives through his eyes, so if you'd like to follow his project, just click on over to his blog.
And if you'd like to get his posts in your inbox each day, just enter your email address in the subscription box on the right side of his blog.
________________________________________________
How did you do with your food waste this week? If you blogged about your food waste, link us up by entering your info into the widget below. You'll save money, reduce your trash output, and get a little publicity for your blog! And if you don't blog, you can still share about your food waste by leaving a comment.
Today's 365 post: Juxtaposition