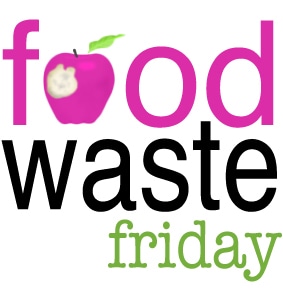 Every week, I post a picture of the food that has gone bad over the last seven days. Why do I do this? Because in March of 2008, I finally got fed up with the amount of food I was wasting, and I thought that showing my waste to other people would motivate me to use up my food instead of wasting it. Because this often embarrassing practice was so helpful for me, I invited other bloggers to join me in posting their food waste photos, and Food Waste Friday was born.
Kindly overlook the spatters. 😉 We have more embarrassing stuff to focus on than that!
From left to right, we have some moldy grapes (forgotten in a drawer) a bit of fruit salad (should have thrown that into a smoothie), half a cucumber that got frozen in the back of the fridge, and the worst thing, an entire eggplant.
Whoops.
I don't really like eggplant, but I saw a juice recipe that called for it, and I thought, "Ooh! Maybe I wouldn't mind eggplant in a juice."
But you know, the road to the trash (or compost!) bin is paved with good intentions, and this eggplant is evidence of that.
Also, I had to get rid of a bad tangerine. I'm not sure this is my fault, though, because it's the only one out of the fairly new bag that went south.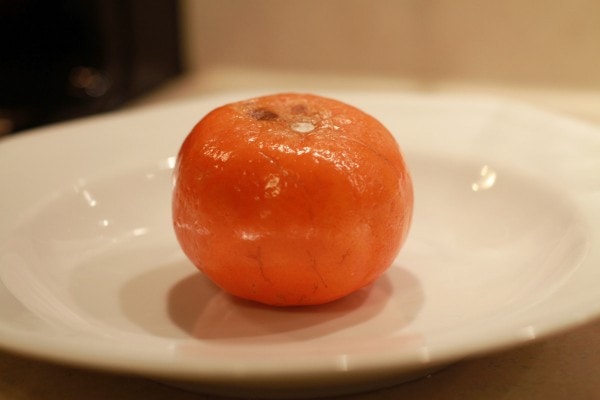 Happily, all of this food went straight into my compost bin, so although it's a waste of money, it's not a total ecological disaster. 😉
And I have to say, I do love the feeling of a cleaned-out fridge. It's so nice to have a fresh start every week (back in my pre-blogging days, I'd go for a LONG time between fridge-cleanings, and the amount of stuff lurking in there got to be truly scary.)
________________________________________________
How did you do this week? If you blogged about your food waste, link us up by entering your info into the widget below. You'll save money, reduce your trash output, and get a little publicity for your blog! And if you don't blog, you can still share about your food waste by leaving a comment.

__________________________________________________
Today's 365 post: This kind of grosses my kids out.
Joshua's 365 post: The Things Sisters Think Of….