1. I filled out a Nielsen survey
I got an envelope from them with two visible dollar bills in it. Soooo, I opened it and found a little survey to mail in.
I took a minute to fill it out, popped it in the mail, and I will get another $5 from them for my time.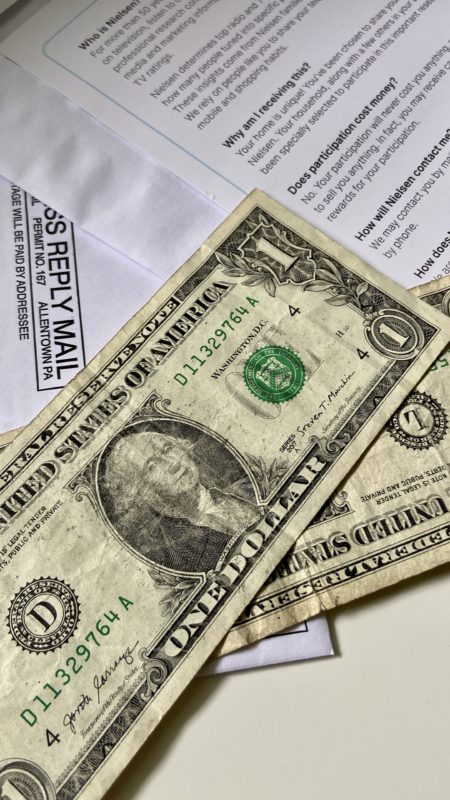 Sometimes these small frugalities feel pointless to me because I am currently hemorrhaging money in the direction of my lawyer.
Like, ok, great, I'm getting $7, but I have paid my lawyer WAY MORE than $7.
However…what I know is that I will not need to pay a lawyer forever.
And my frugal habits are part of what will help me to rebuild financially after all this is over.
So. It is not a waste to still be frugal. It'll all pay off eventually!
2. I got some blue plates for free
Someone on my Buy Nothing group was offering some blue dishes and I said, "Oooooh, yes please!"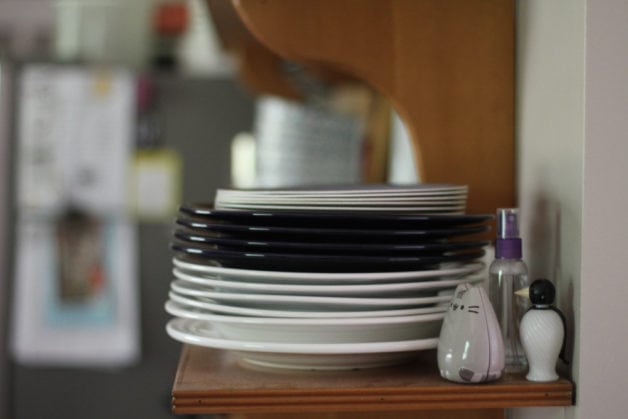 So now I have a few blue plates to go along with my white ones, and I'm pleased about that.
3. I got some candleholders from my Buy Nothing group
I didn't need these. But if I'm gonna obtain something I don't NEED, then the Buy Nothing group is a good place to do it!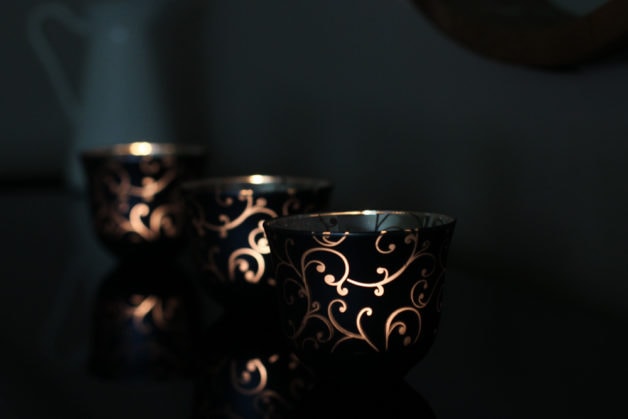 I've gotten a lot of necessary things from my Buy Nothing group, of course…like silverware. And the afore-mentioned plates.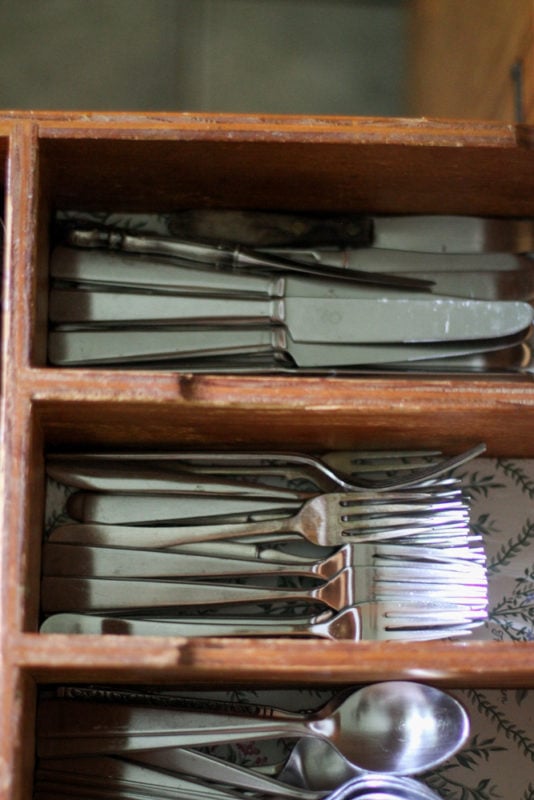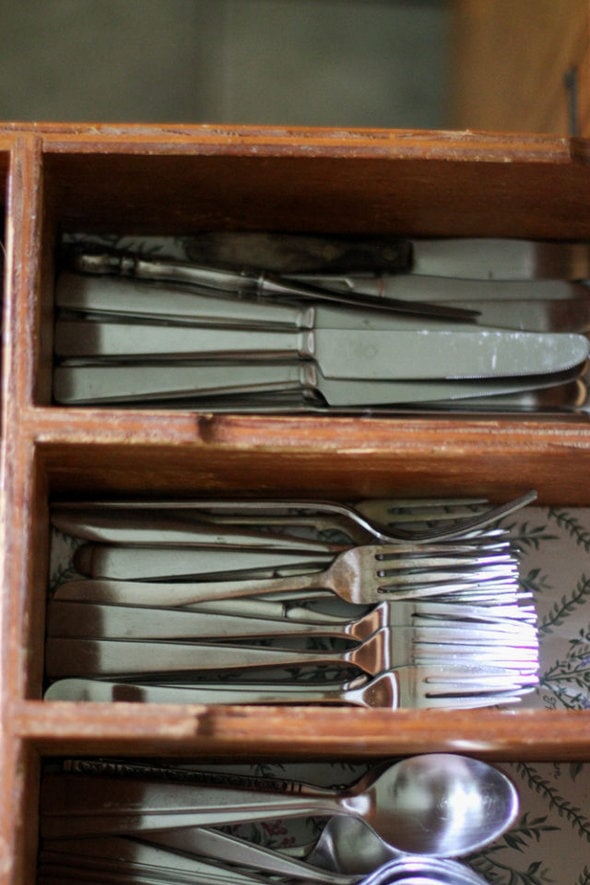 But sometimes I pick up things that are just nice to have.
Plant pots.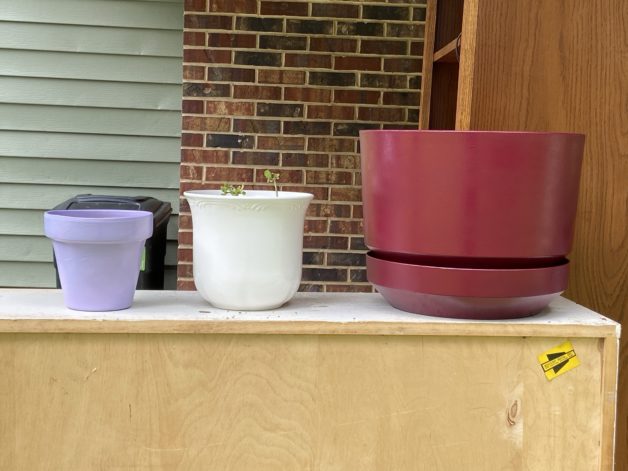 Bookshelves.
(here's the post that has a "before" photo of this bookshelf that is rather shocking.)
A wall mirror.
These are things that just help make my house feel a little bit more cozy and homey.
It's a slow way to decorate, but over time, my patient watching and waiting has gotten me a lot of lovely things for my house.
4. I softened some hardened honey
I had a bottle of honey that had gotten crystallized, so I put it into a bowl of hot water, with a bowl on top to weigh it down.
And after a few minutes, the honey was soft enough for me to pour it into a bowl for future use. Sweet!
5. I made lots of use-it-up breakfasts
My last Hungry Harvest box gave me quite a few jalapenos and avocados, so I've been eating scrambled eggs with jalapenos, with avocados on the side.
I've also used up several sauce odds and ends on my eggs. Good thing I bought those damaged cartons of eggs recently!
Your turn! What frugal things have you been up to lately?