1. I got my tire fixed for free
My driver's side front tire got low this past May.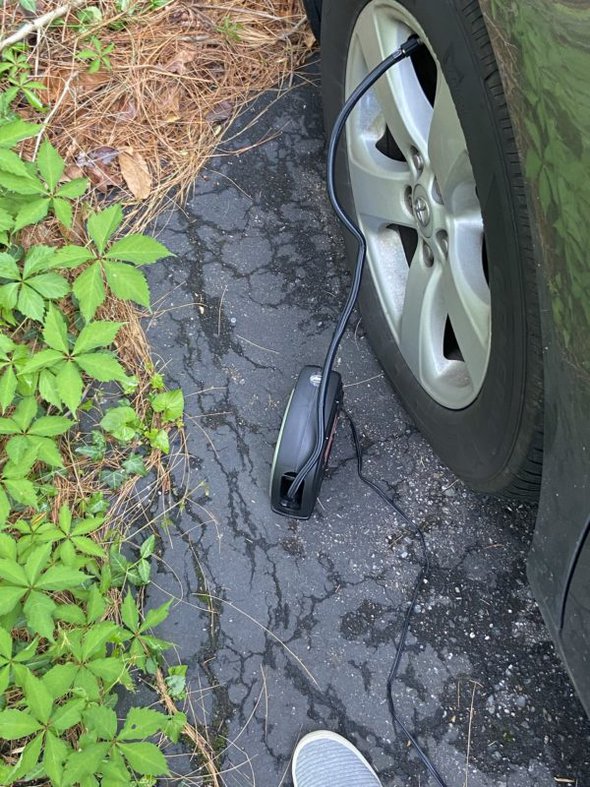 Then it was fine until a few weeks ago, around the time I got my ankle stung by yellow jackets.
It was only a few pounds low, and I thought, "Hmm, it's been four months since the last time. Maybe it's fine?"
But then this past week, the low tire pressure light came on again.
Sooo, I pumped it up with my Slime pump, and then I took it over to Midas since they do a free flat repair service.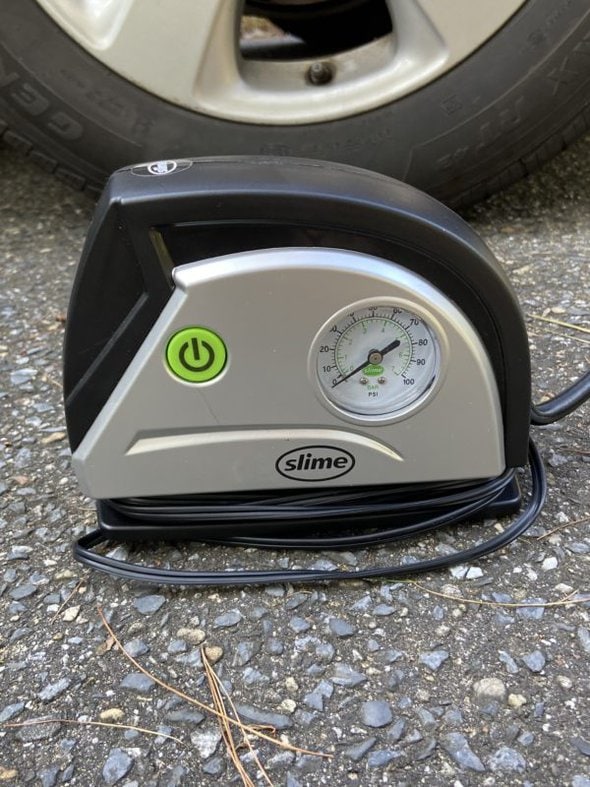 My tire wasn't exactly flat, but they checked it and initially thought it was intact. I re-explained the history, and the guy double-checked it with a higher PSI.
Sure enough, there was a pinhole leak in it.
So, they repaired it for me, and I was on my way. Whew.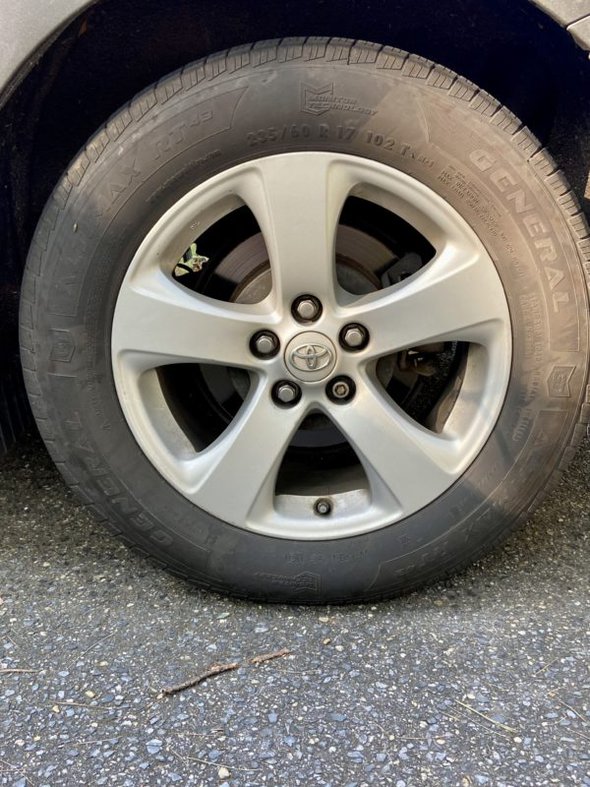 I think this is the third time I've had Midas fix a tire for me. 10/10!
Not every Midas shop in my area does the free flat fixes, so call around if you need this service.
And if you don't have a Midas near you, Lisey says that Sam's Club offers this service (she used to work in their tire department), so that's another idea to try.
By the way last time I shared about my Slime tire pump, some of you didn't see that I'd shared a link. Soooo….click here to see most current Slime tire pump model.
(it looks slightly different than mine but it is just the newest version.)
2. I "made" a new rice sock
We had one here, but last spring Lisey dropped it outside in the rain, and the rice spilled everywhere.
So, I bought a bag of super cheap white rice and filled two old socks. You can use a single sock, but I prefer to use two to make it more sturdy.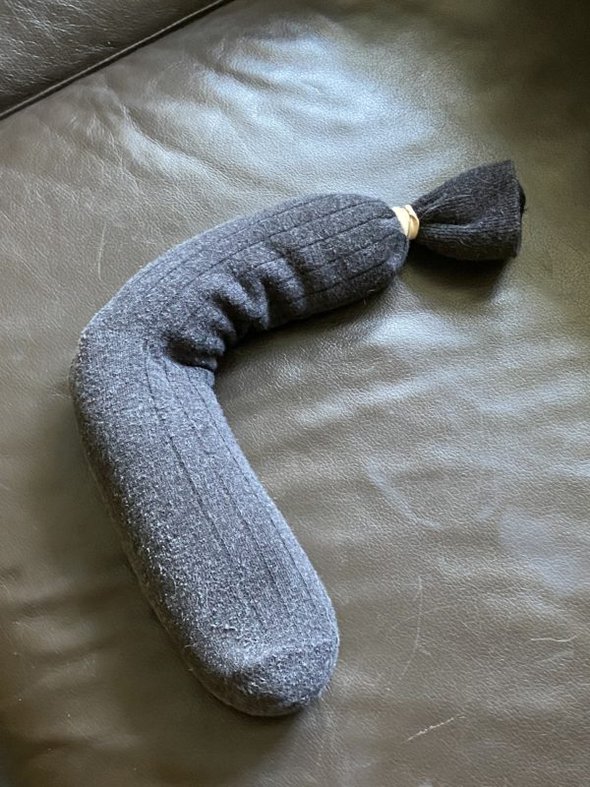 You could sew the sock shut (and maybe one day I will), but the advantage of a rubber band closure is that you can just pop off the outer sock and wash it when it gets dirty.
We use these when someone has a sore muscle; you just put it in the microwave for a few minutes, shake it up, and apply it to the sore spot.
The shape of a sock is particularly nice for when you need a heating pad around your neck!
3. I fixed Zoe's skirt
She'd thrifted this long skirt (so 90s!) but the first time she wore it, it split by the slit.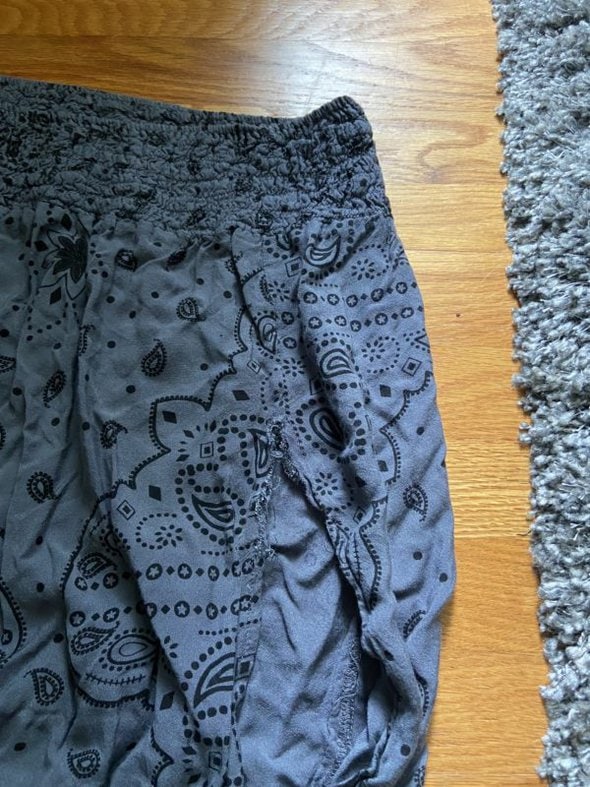 The fabric split above the slit as well, so it was sort of a mess.
So, I got out my sewing machine and did a quick repair for her.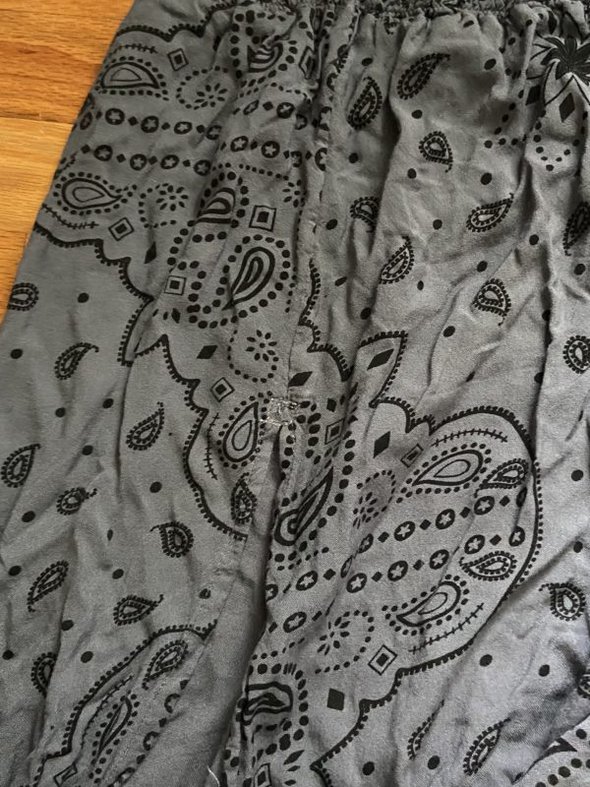 I reinforced the other slit too, since both of them are going to be a point of stress for the material. I sewed a tiny bit of scrap denim on the underside, and then did some stitching to hold it in place.
Hopefully that'll help the skirt to withstand the slit stress caused by walking.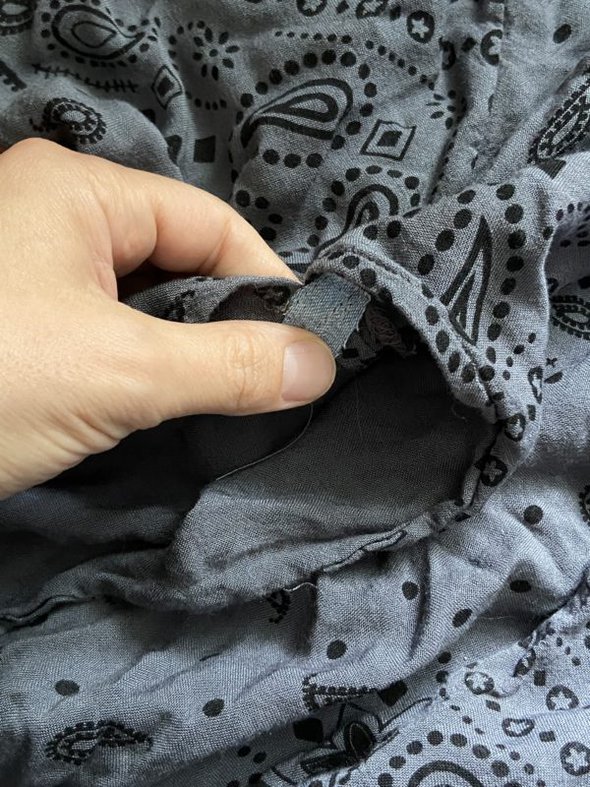 Since the denim is on the underside, no one will be the wiser. 🙂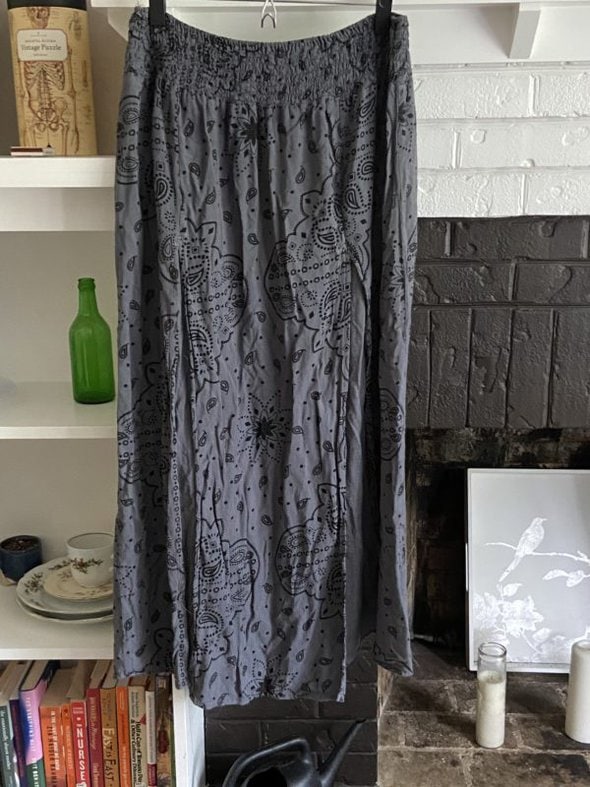 4. I fixed a catnip mouse
When I went to do laundry the other day, I saw that one of Shelly's catnip mice was in the laundry room.
And I also noticed that the bottom seam on this mouse had come apart.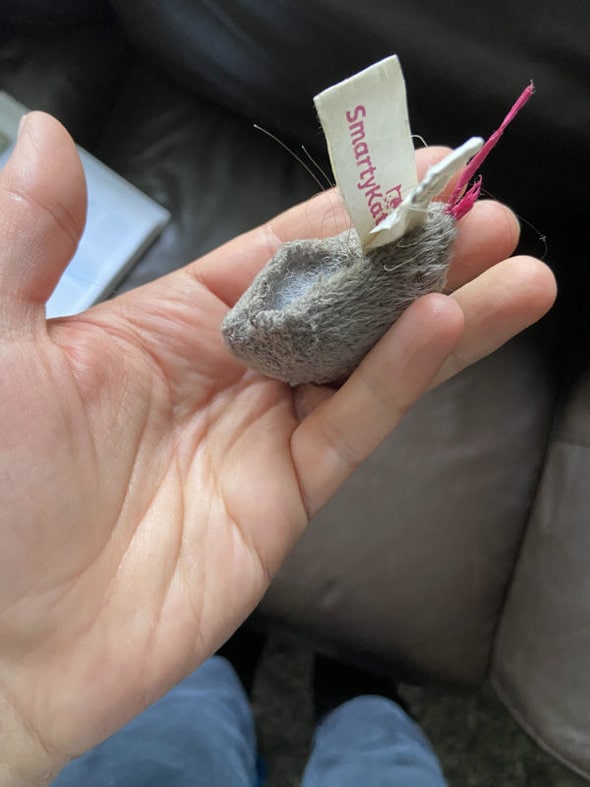 So, I grabbed a needle and some thread (both from the abandoned house).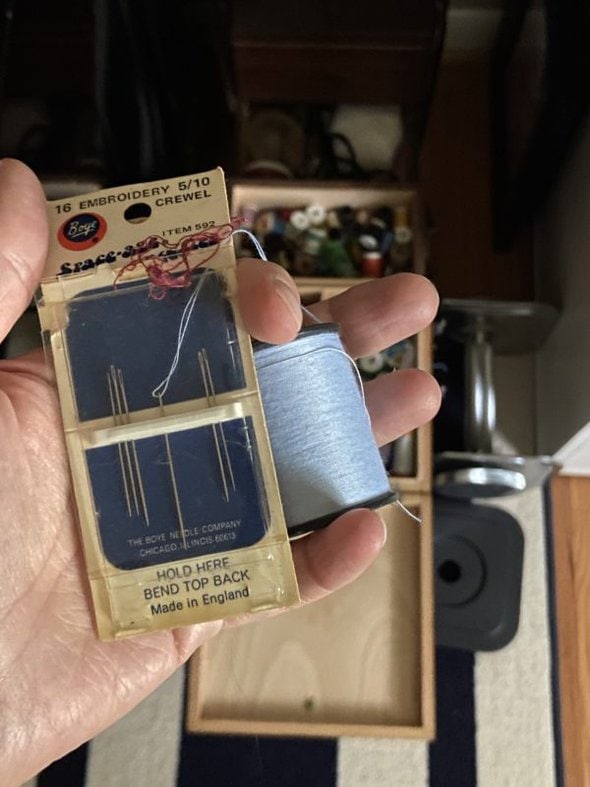 I added a little fresh catnip inside and then sewed the mouse up.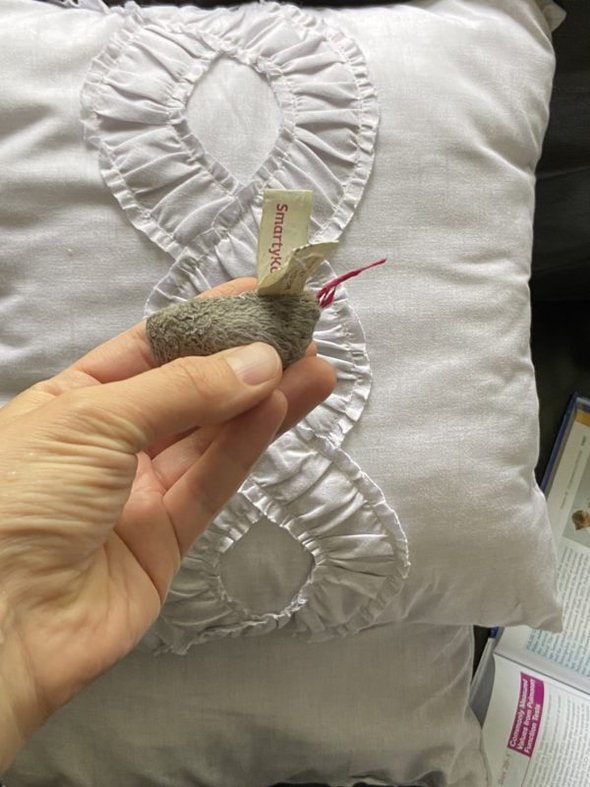 By the way, I have to give a shoutout to these little these little catnip mice.
Shelly, being an older feline, is often not much for toys. But she loves these mice! She turns into a young cat when she plays with them.
5. I made pudding and bread with my extra milk
I inadvertently purchased an excess of milk (still adjusting to a household of two over here!), so I used some of the extra to make this chocolate pudding, and also two loaves of cinnamon bread.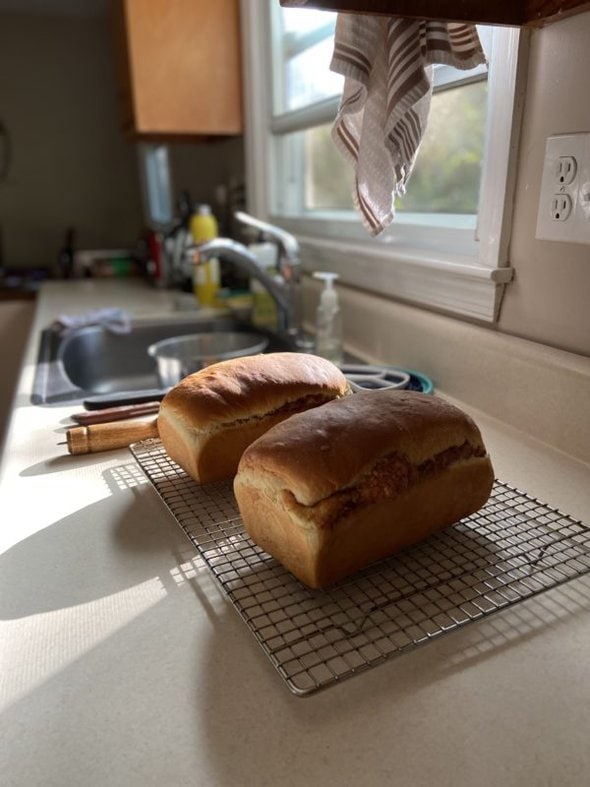 Sometimes my swirls are really uneven but look how tidy this swirl is! I was a little bit proud.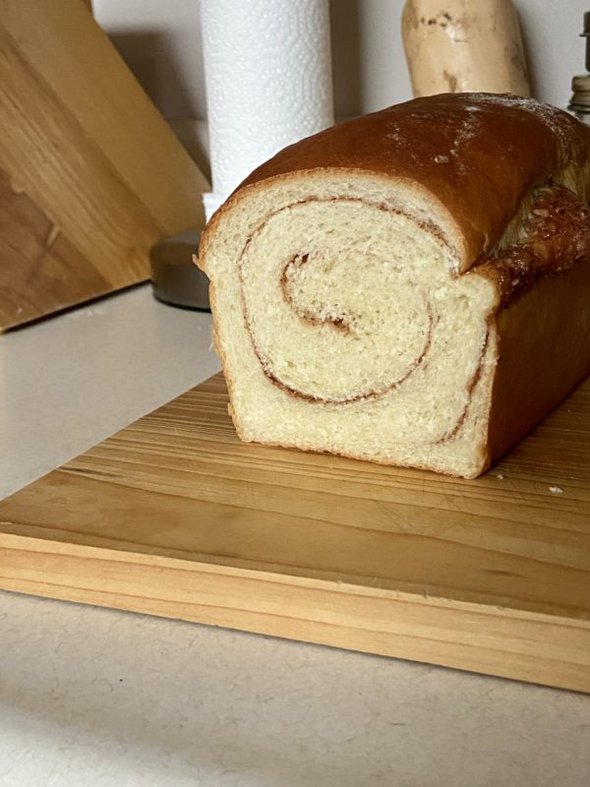 I'm not winning any awards in the Use Up Milk In A Healthy Way competition, but cinnamon bread and chocolate pudding do deliver in the joy department. 😉
Your turn! What frugal things have you been up to lately?