Hey everyone!
If you follow me on social media, you know that I have been spending these last days sanding and painting my free furniture.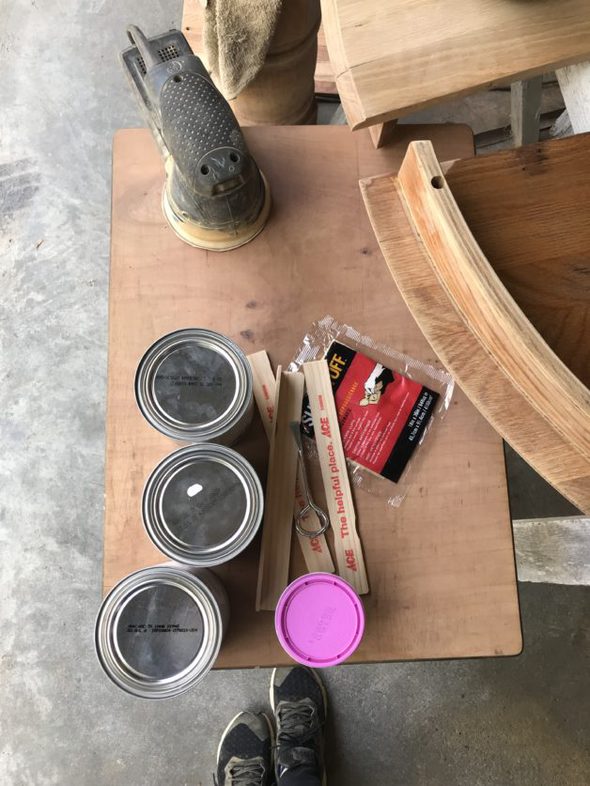 Which means that I really don't have a whole lot else to report in the way of frugality.
When I was about to get started on this project, I realized that I do not have my usual painting clothes with me.
The usual:
But I did have this old striped shirt, which had recently sprouted multiple armpit holes.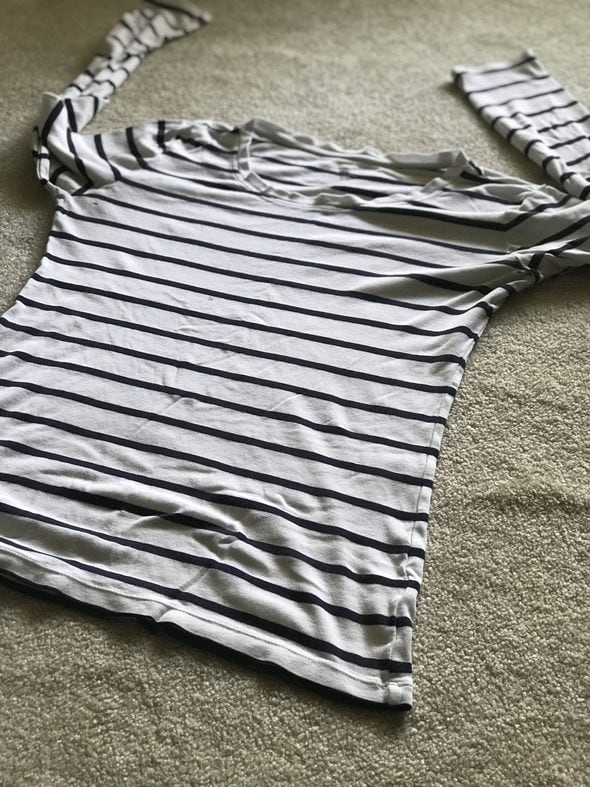 So I cut the arms off (it was a warm day) and now I have a new ugly shirt to wear for painting.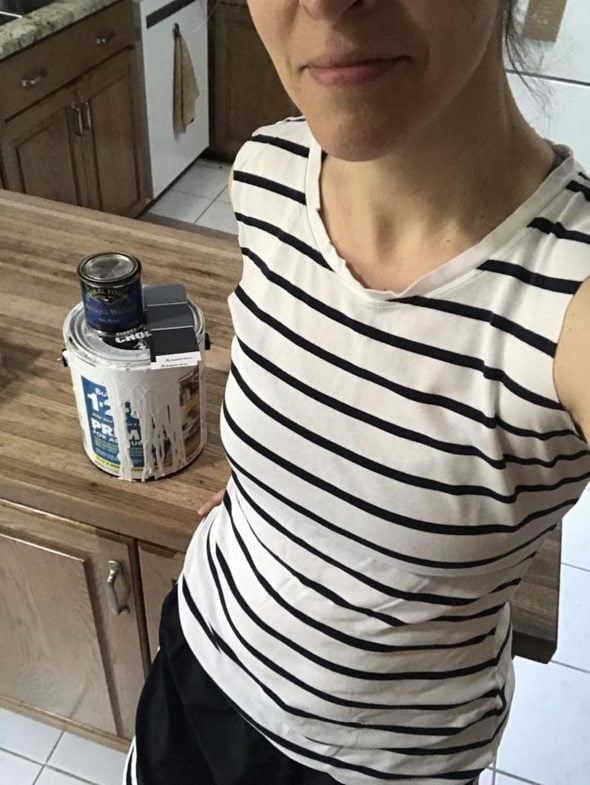 Anyway. None of the pieces I'm working on are done yet, but I am making good progress.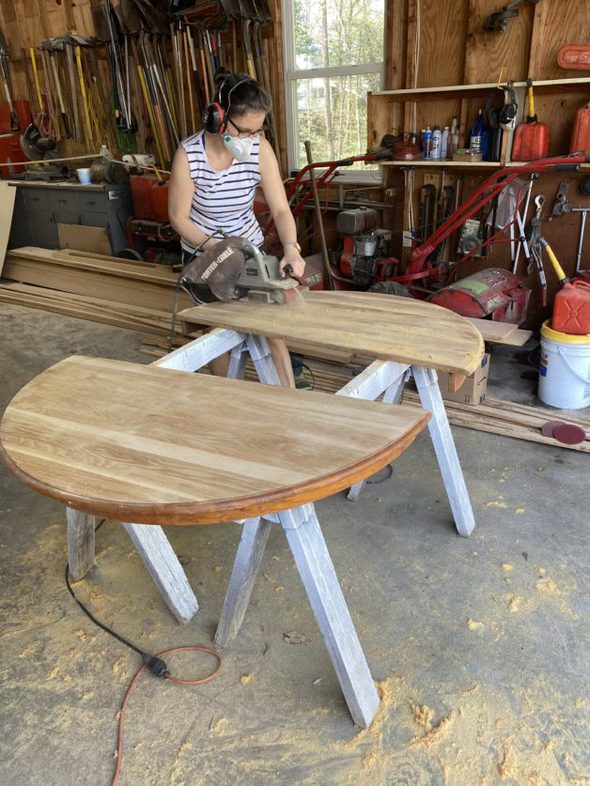 A sneak peek of the part I'm happiest about: the stained tabletop!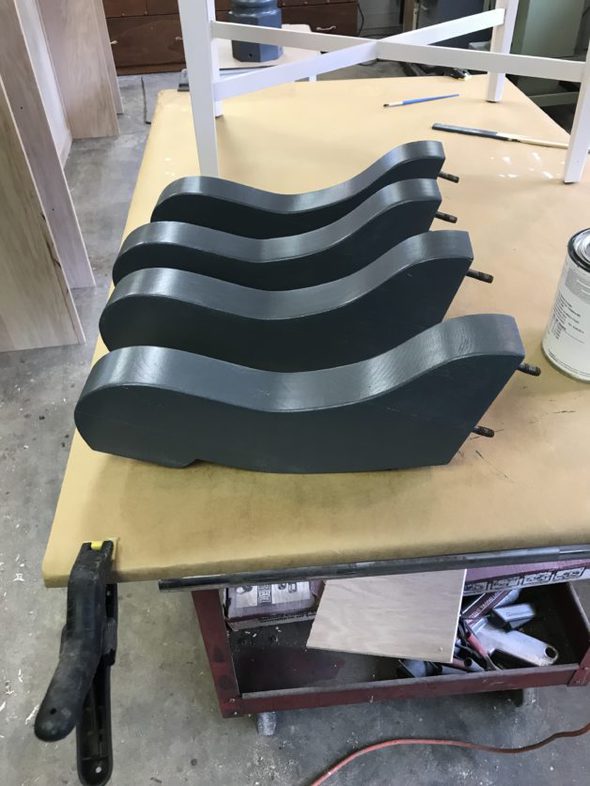 Hopefully I will have some finished pieces to show you in a week or so.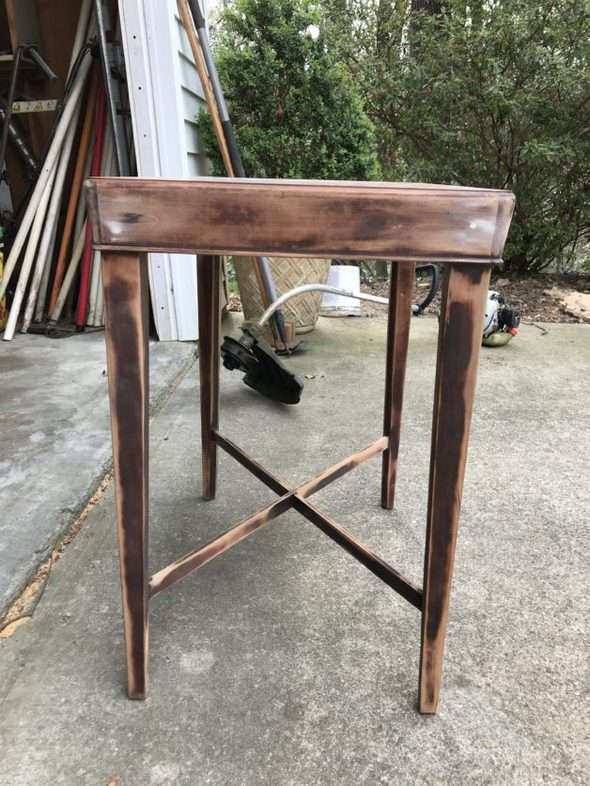 Your turn! What frugal things have you been up to lately?