It's Tuesday! Time for some frugal things.
(Although honestly, it's always time for frugal things around here…)
1. I bought a jumpsuit on eBay
I have a really long torso. And this means that one-piece items, especially those with a pre-defined waist (dresses, jumpsuits, rompers, etc.) are very frustrating for me.
The waistline always ends up hitting me in my lower ribs and then I feel like I can't breathe.
But eBay randomly showed me a $17 Old Navy romper with a blousy top and I thought, "Hmmmmm, maaaaybe that could actually work!" Because the blousy top gives a little wiggle room about where the waist sits.
I ordered it and it does indeed work on me.
ALSO: it has pockets!
I can wear it now, as-is, and when the weather gets cooler, I'll just throw a denim jacket over top and call it good.
2. I got a new screen protector for my phone
I always, always keep a case and a screen protector on my phone because I am terrified of dropping it and cracking the screen.
Phones are small, expensive, and slippery. I don't trust myself!
This last week, I did indeed get a crack on my screen protector, and while that was annoying, it was very minor in comparison to an actual screen crack.
I took off the cracked protector, installed a new one, and $13 later, I'm good to go.
Cases and screen protectors are a most excellent investment.
3. I got two cool stools from the Buy Nothing group
Someone was giving away these screw-top stools and they actually sat for a bit, unclaimed. I figured the girls and I could use them, so I spoke up and asked and now I am the proud owner.
They're a little dinged up, so I may paint them eventually, but I think I'll probably just keep the color black.
4. I roasted some chicken breasts + made chicken broth
I have scavenged some things from my chest freezer at the other house, mostly stuff I didn't think anyone there would bother cooking. One such item was a package of bone-in chicken breasts.
On Sunday, I roasted them to use in a main dish salad.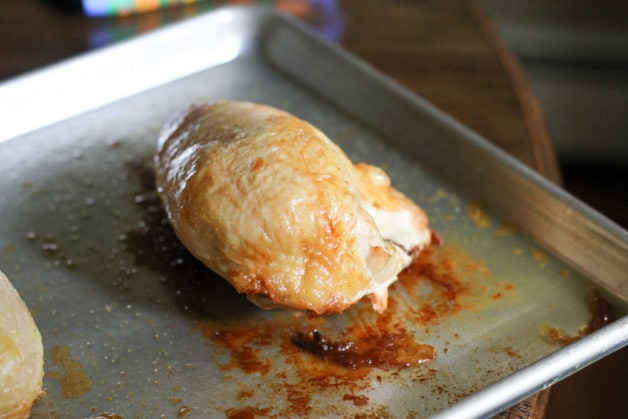 Once the roasted breasts cooled a bit, I deboned them and then threw the bones into a pot. I poured boiling water on the baking sheet to loosen all the browned bits, then dumped it all into the pot and simmered it to make a little batch of chicken broth.
5. I…
sold two books on eBay
listed three books for sale
brewed my coffee at home
filled up with gas at Royal Farms, using my rewards card for the discount
started a couple of spray painting projects (look for 'em in the next Five Frugal Things!)
made a menu plan
Your turn! What frugal things have you been up to lately?