1. We used our free Chick-Fil-A offers.
We have the cow calendar cards (the cow calendar is going away next year!) and I also had a free in-app offer for a chicken sandwich.  So that made for a very cheap fast food meal.
2. I got Hello Fresh meals from my brother.
He forgot to cancel his Hello Fresh box this week (he's out of town for work), so he gave the box to me. Sweet!
It'll be interesting to see how Hello Fresh compares to Dinnerly.
3. I bought a FinCon ticket at the lowest price.
A bunch of my blogging friends went this year, but by the time I looked at going, prices had gotten super high for tickets.
The good news is that if you buy a ticket for next year while the current year's FinCon is happening, you can get a really good deal.
So, I bought my ticket for next year.  And the really good news is that while this year's conference was in Orlando, next year, it's in Washington DC.
Which is way closer for me than Florida!
4. I wore a ThredUp shirt yesterday.
Remember my Thredup Goody Box?
This shirt from my box was a little bit on the big side, but I kept it anyway.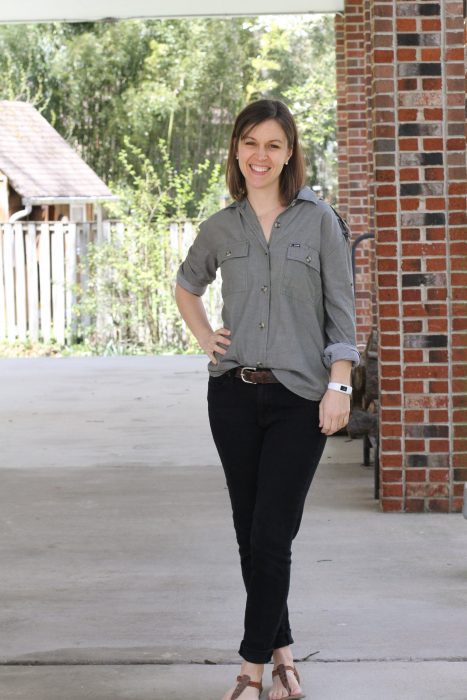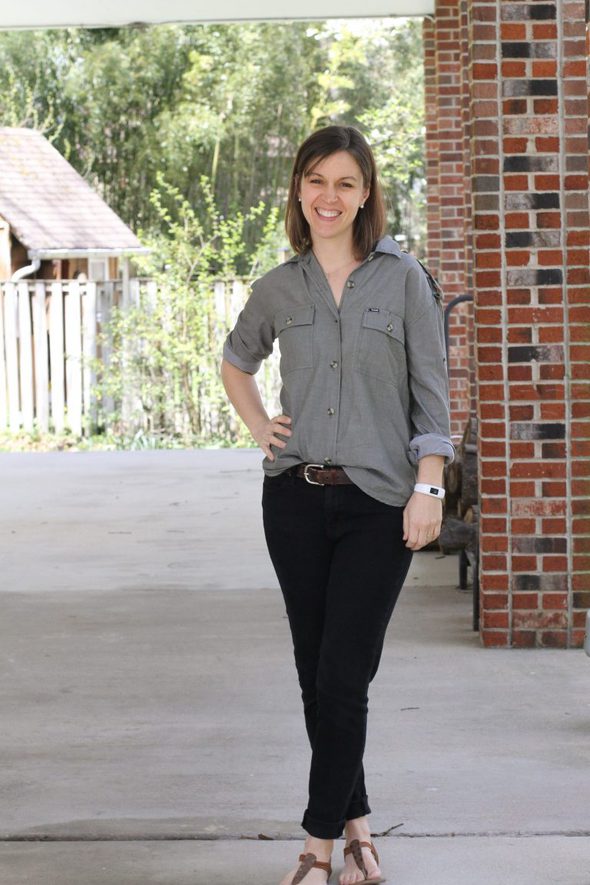 And I discovered yesterday that I can tie it at the waist, which makes it perfect for wearing with high-waisted jeans.
(The jeans are from TJ Maxx and my sandals are from Nordstrom Rack.)
And yes, I am still wearing white jeans in October because I think rules about wearing white after Labor Day are stupid.
(If you'd like to try ThredUp, my referral link will get you a $10 discount on your first order!)
5. I bought four bottles of saline solution.
The drugstore only had double packs, and they were buy one, get one half off.
Sonia and I both use this for our contact lenses, so I went ahead and bought two packages, which is four bottles.
We're gonna be good on saline solution for a while!
Share your own Five Frugal Things in the comments!