Guys, I don't know why today's new post isn't appearing on the home page.
I couldn't do two pictureless Five Frugal Things in a row!
1. I price-matched printer ink.
I needed ink for my color printer, and I saw that Office Depot's price slightly beat Amazon's price. But when I got to the store, the price was $7 higher.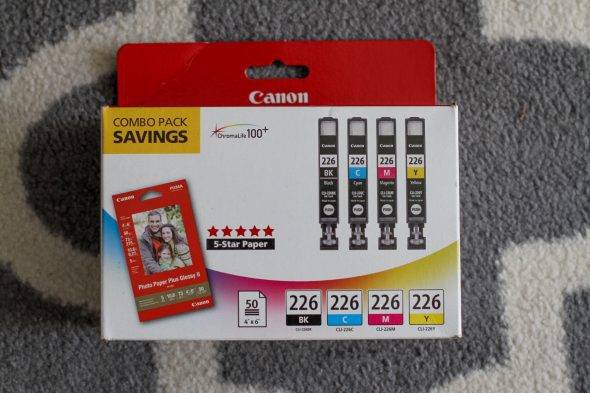 I asked about the difference, and they adjusted the price to match the website. Yay!
2. I got $0.50 pens.
While I was at Office Depot, I scanned the sale ad to see if any of their back to school cheap stuff was useful to me.
(Things like portable pencil sharpeners or pencil pouches aren't necessary for homeschooled kiddos.)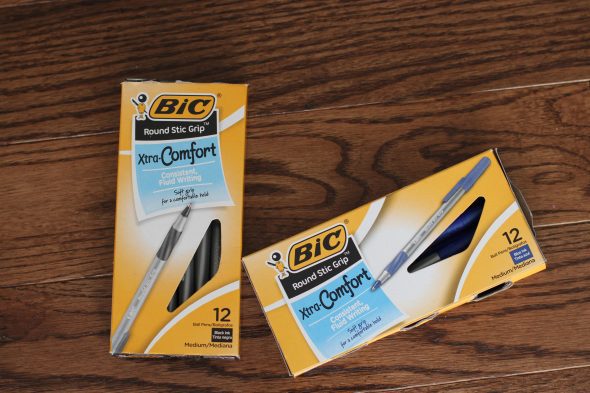 I saw that ballpoint pens were $0.50, so I picked up two boxes of those.
3. We got some cheap shorts for Mr. FG.
He needed some new exercise shorts, and the lovely thing about discovering this in August is that shorts are all on clearance!
So, $11 later, he has a new pair of Fila shorts. Schweet.
4. I made a return and did not buy anything new.
I ordered four clearance swimsuits from Lands' End for Sonia and Zoe to wear next year, but the two tankinis were clearly going to be too wide even with one more year's worth of growth.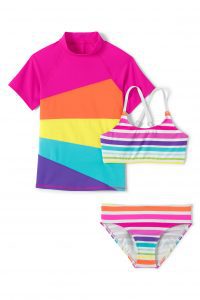 So, I returned them to Sears, and though I did browse around a bit, I didn't buy anything.
Sonia and Zoe have been eyeing this super adorable shirt, but they didn't happen to have it in store. I would probably have cracked if they had 'em at the Sears Lands' End shop.
(Not affiliated, but Lands End does have some super cheap prices on their kids suits right now, and if you have super narrow kids like mine, I highly recommend checking out their slim sizes. They've been lifesavers for us.)
5. I made muffins for lunch.
Around 11:00 yesterday morning, I realized that we didn't really have much in the way of food around for lunch. So, I made a batch of muffins, which used up some plain yogurt and also some lemons from my Hungry Harvest box.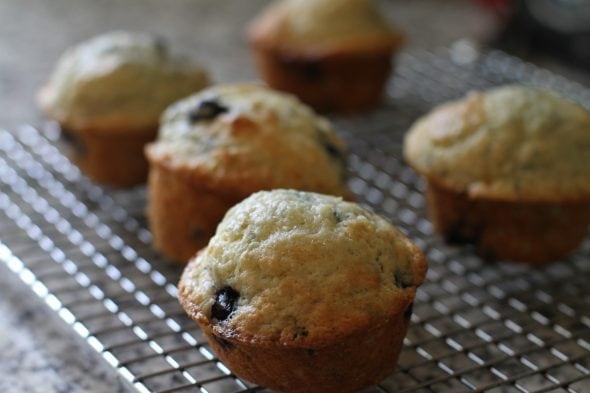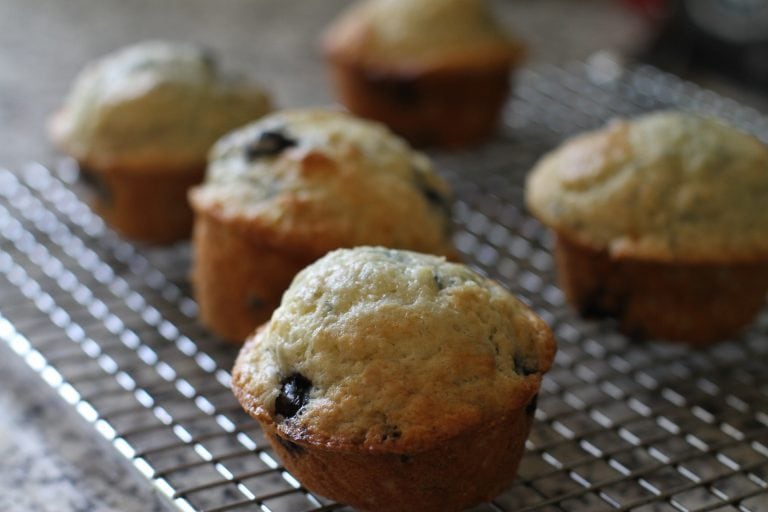 I don't do tons of sweet baking, which meant that these were very cheerfully received. 😉
___________________
Your turn!