I didn't have five frugal things today, so I threw in one spendy thing, just to switch things up a bit. 😉
1. I bought a $5 frame.
I got a complimentary print from Craft Street Design, but I had no frame for it. I went to the craft store armed with a 40% off coupon on my phone, but I discovered a whole aisle of marked-down frames instead.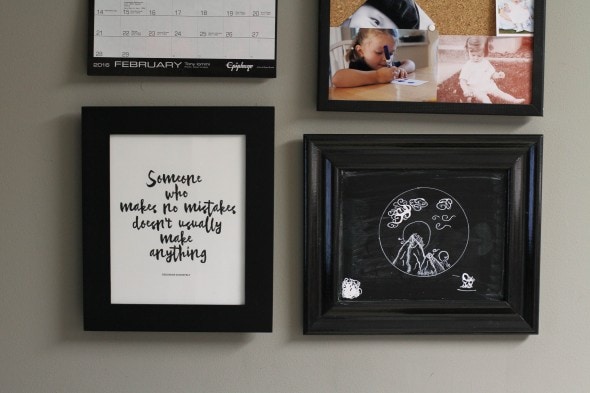 I picked up a black frame for just $5, which was cheaper than any of the regular frames even with a 40% off coupon. Yay!
(As I was writing this post, I noticed the print I picked happens to be on sale right now for $9. Nice.)
By the way, the chalkboard to the right is one I made from an ugly old Goodwill framed print. Details on that project here.
2. I went to Target and bought only one thing.
I had to stop in to return two shirts, and after that I bought a reusable freezer pack for Joshua, who's been packing lunch on the days when he has college classes.
There's a cafeteria at college, but Joshua says there's no way he's spending his money there when he could pack food from home for free.
That's my boy. 😉
3. I cooked dinner at home.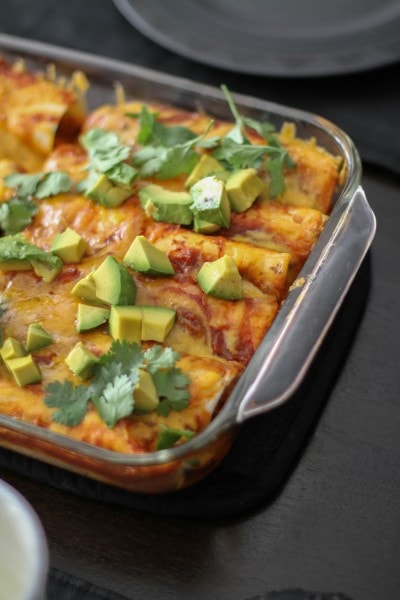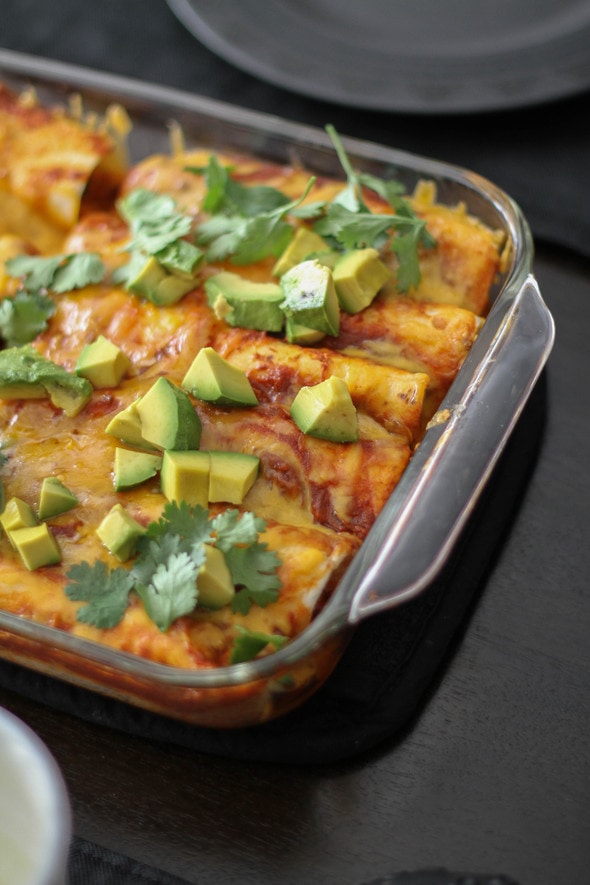 New and innovative strategy?
Nope.
But cooking at home is one of the most effective ways I can save money, given that even cheap takeout x 6 is not-so-cheap.
(The pictured dish is Make-Ahead Chicken Enchiladas. I was so excited for dinner that night. Chipotle chilies blow my hair back something fierce. 😉 )
4. I made yogurt.
There I go again with the not-innovative thing. I've been making a gallon of yogurt once a week for years now, so it's not a new and exciting frugal strategy.
The steady plodding along the frugal path really adds up over time, though.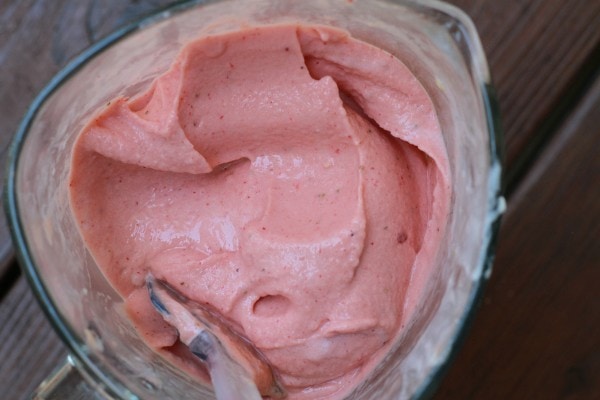 Yogurt is a staple food for us, given that I make green smoothies for breakfast 5/7 days a week, so it's pretty awesome that I can make four quarts for less than $3.
And since making yogurt requires almost no mental energy from me (by this point it's second nature), and the hands-on time is about 5-10 minutes or so, I can save a lot on a gallon of yogurt with only a small investment of time.
(Here's how I make yogurt, using no special equipment or machines.)
5. A Not-So-Frugal Thing
I spent $50 on two hours of ice skating.
I haven't gone ice skating since before Mr. FG and I got married, and as it turns out, taking four kids with you kind of ups the price a bit.
But the kids were happy that they got to go, we spent time with friends, and I discovered that I can still ice skate passably well after a 19 year break.
_____________________
Want to take a turn? How about we switch things up for you too? Share 4 frugal things and 1 not-so-frugal thing. 😉