A reader recently wrote in asking for tips about shopping frugally for a used car for her teen driver.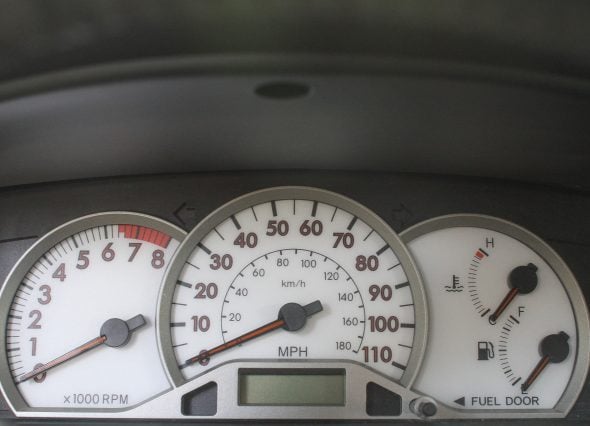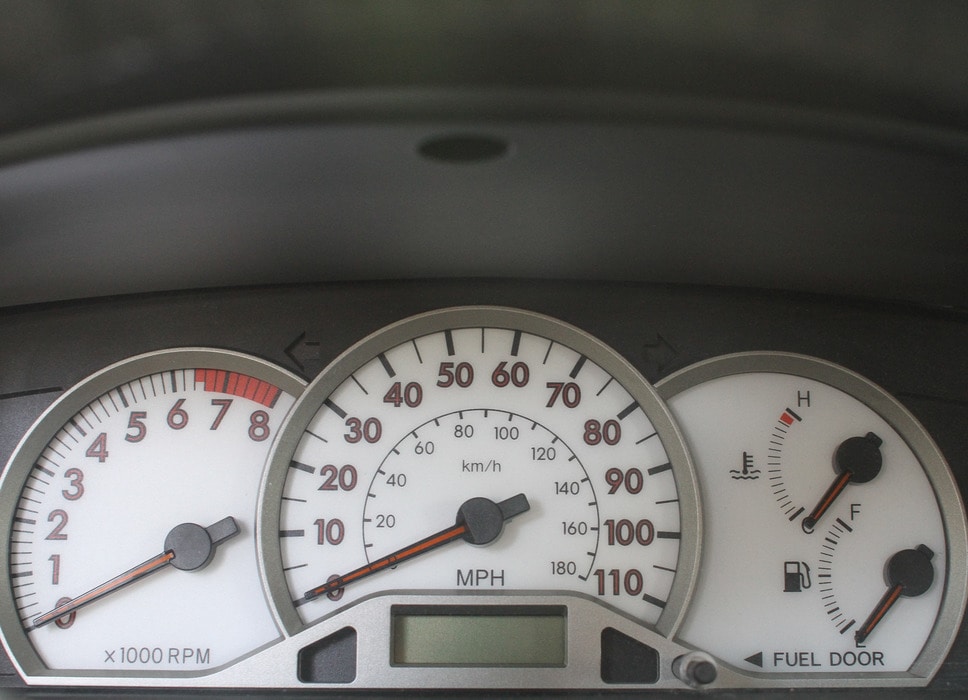 I'm not about to set myself up as an expert in this area, but I'm happy to share how we've navigated the car-buying adventure and what we've learned from the mistakes we've made.
Everyone has different priorities when it comes to cars for teens, but for us, safety and reliability are the two main considerations.
And since we want something that's affordable too, we've generally focused on somewhat high mileage cars from brands like Honda or Toyota. If you buy a car that typically runs for 200K miles or more, it's not a big deal if it already has nearly 100K miles on it.
Also, to be honest, the odds are not super good that a car for a teen is going to last for years and years.
The odds are better that it will get wrecked at some point in the first few years, so when we buy cars for teen use, I'm not expecting the car will be around long enough to die of old age.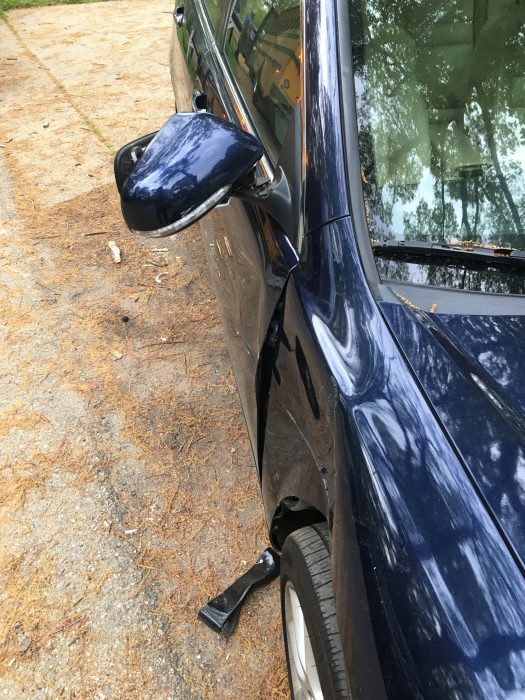 It's a bummer, but it's true. And it's better to be realistic about it from the beginning.
Reality – expectations = happiness*. So set your expectations!
*at least in a lot of cases
We've mainly looked at Honda Civics and Toyota Corollas since they're fairly maneuverable, very reliable, get good safety ratings, and are plentiful on the used car market.
The used car market is inherently sketchy, and we got temporarily stuck with a car whose odometer had been rolled back even though we thought we were being careful! We made some mistakes in that purchase, but hey, we learned some good lessons.
Here are some things that helped us weed out the bad cars and find the good ones.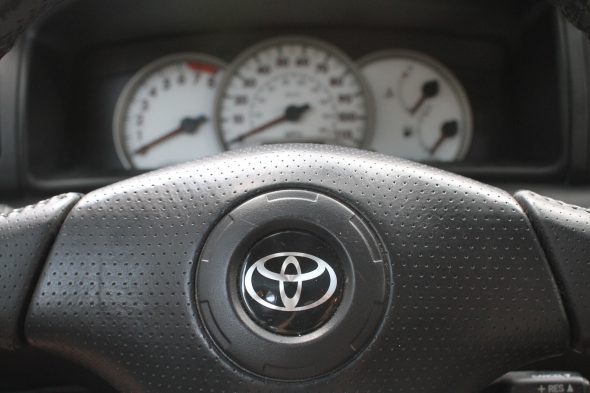 Use Autotrader.com and Carfax.com to search.
Craigslist is also a place you can find tons of cars, but since you don't have to pay to list a car there, you do have to sort through more junky listings.
Autotrader lets you search for just private sellers, and since these sellers have paid to list their cars, they are sometimes more on the up and up.
We found Carfax's website to be helpful too because you can search for cars that are accident-free and that have had only one owner.
Use a VIN check.
There are free online VIN checkers that give you some basic info, and you can use that to weed out the really bad cars.
Once we got serious about a car, we used Carfax to get a full vehicle history report. Since we knew we'd be running multiple VINs, we bought the multicar deal from Carfax. That saved us from several duds.
Ask a lot of questions.
The more you talk to someone, the more you can find out about how legit they are (or not!). Also, some of these questions give you info to double check on Carfax, and that can help you figure out if the seller is honest.
Things we learned to ask:
Is the title in your name?
Do you have the title in hand?
Is there a lien on the title?
Why are you selling the car?
How long have you owned the car?
Has it been in any accidents?
How many owners has this car had?
If we like the car, can we take it to a mechanic for a pre-inspection?
Someone could certainly lie in response, but we found that generally speaking, only legitimate, legal sellers were willing to respond to all of these questions.
Some people even balked at the idea of sending over the VIN, which of course threw up a big stop sign for us.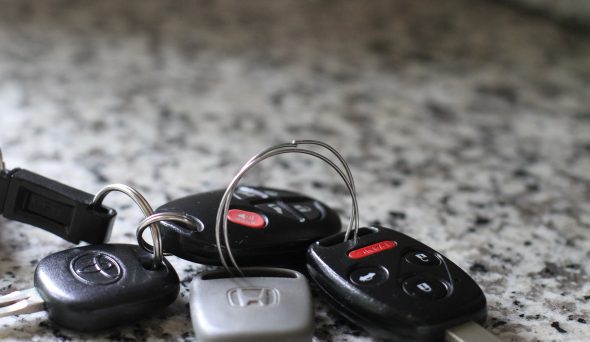 Check the VIN when you see the car.
A seller can send you a fake VIN, which could give you a falsely clean report. So make sure that the VIN you were given is the same one on the windshield of the car you go to see in person.
Take it to a trusted mechanic for a pre-purchase lookover.
Our favorite Honda mechanic does pre-purchase inspections for $40. This inspection can alert you to any problems that you might not be able to see without putting the car up on a lift.
Also, if you're not super car-savvy, it's smart to bring a car-savvy friend or relative with you when you go look at the car.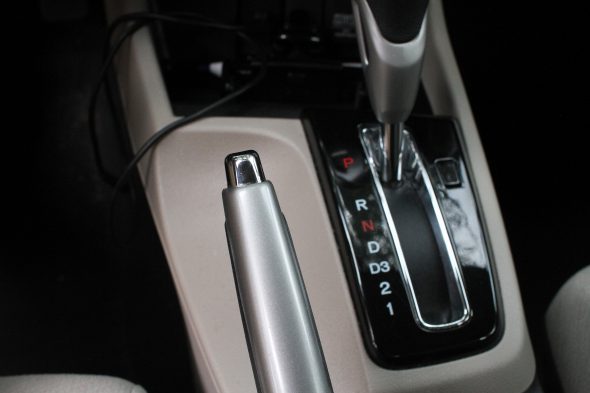 If the car you're looking at has hidden problems, the seller probably won't even consider letting you get it looked over by a mechanic. So, asking for permission to do a pre-purchase inspection is a great way to weed out sketchy sellers.
Even used car dealerships are sometimes willing to let you take a car for an inspection, so don't be afraid to ask.
Get familiar with pricing on the model you want.
In this internet age, it's so simple to learn what constitutes a fair price. Use Kelley Blue Book and look at what the cars are listed for at dealerships and on sites like craigslist and AutoTrader.
Knowing this will help you negotiate for a fair price from a seller.
Check insurance rates before you buy.
Your insurance company isn't going to want to run quotes for a bajillion cars, but if you ask nicely, they should be willing to give you quotes for a few models you're considering. Usually you just need a VIN when you call.
No car is going to be cheap to insure for a teen driver (!), but some are worse than others and that info can sometimes make a decision between two cars a little bit easier.
Make sure you know what paperwork is required.
This varies from state to state, so get the info from your local DMV website once you're ready to purchase a car from a private seller. A car transaction requires a lot of specific paperwork, and you'd hate to be missing one important piece.
Car-savvy readers, what would you add to my list?
Leave a comment and help out other used-car-shopping readers!
__________________________________
P.S. I hope you never, ever get stuck with a car that has odometer fraud. But if you do, try contacting the seller to ask them to take it back and give you your money back. I was 100% skeptical that it would work with a private seller on craigslist, but it did. And if you find odometer fraud on a car from a dealer, then you definitely should be able to get your money back.