So.
The other day I was scrolling Facebook Marketplace, and I came across a furniture listing that caught my eye.
The top of this thing looked like it had been through a war and barely survived.
I scrolled down to see what the description said, and I chuckled because it said, "The top is scuffed."
If I was texting with you right now, I'd totally be sending the laughing-with-tears-coming-out-of-my-eyes emoji.
SCUFFED??
More like "almost completely demolished".
It looks so burnt on the top, and in my world, "burnt" and "scuffed" are not the same thing. I told one of my readers that the next time I burn a grilled cheese sandwich, I'm going to say that it's scuffed.
And what's crazy is that he was wanting $5 for it. I thought he should maybe pay someone to take it off his hands!
I posted an Instagram reel about this, we all laughed, and I moved on with my weekend.
But then yesterday I was like, "Hmm. It might be kind of fun to actually buy this thing and see what I can do with it."
So, I sent him an, "Is this still available?" message.
(I was not exactly on pins and needles as I waited; I was pretty sure no one else would have already bought it. Ha.)
He said that it was still available, so yesterday afternoon I went and picked it up.
On the last screen of my Instagram Reel, I said, "I'll be really surprised if anyone pays him $5 for this thing." and PLOT TWIST, it's me that would pay him $5 for this thing.
Ahahahahha!
So, I loaded it into my van and brought it home, and now I gotta see if I can make it presentable.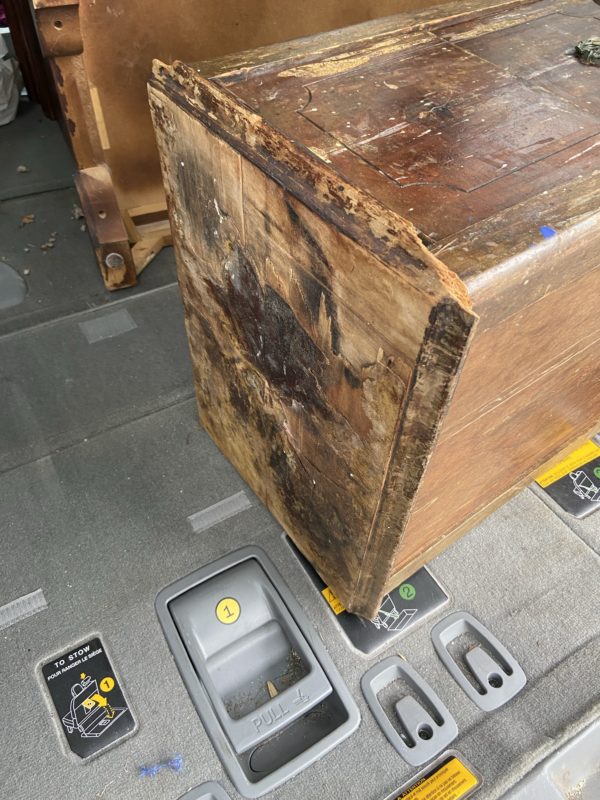 I don't know if it's too far gone, but I'm going to try. And I figure that all of us will get at least $5 worth of entertainment out of this project.
Sometimes when I paint furniture, people say to me, "Ohh, but why wouldn't you just keep the lovely wood? Don't ruin it by painting it!"
But I am quite positive that no one is going to say that about me painting this thing. 😉
Remember this Philco table from the abandoned house?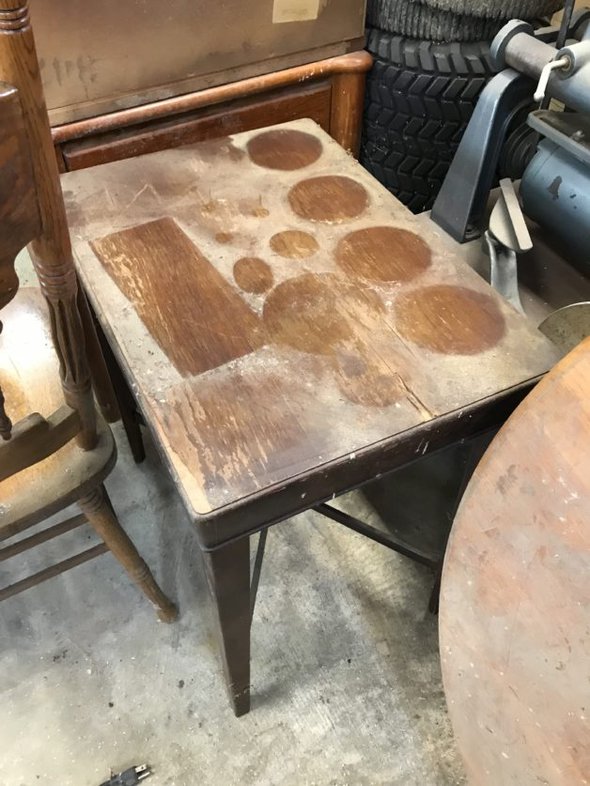 I had to scrape the damaged veneer off the top, and then I was left with a decent paintable surface underneath, and I'm hoping to do the same with this scuffed end table. 😉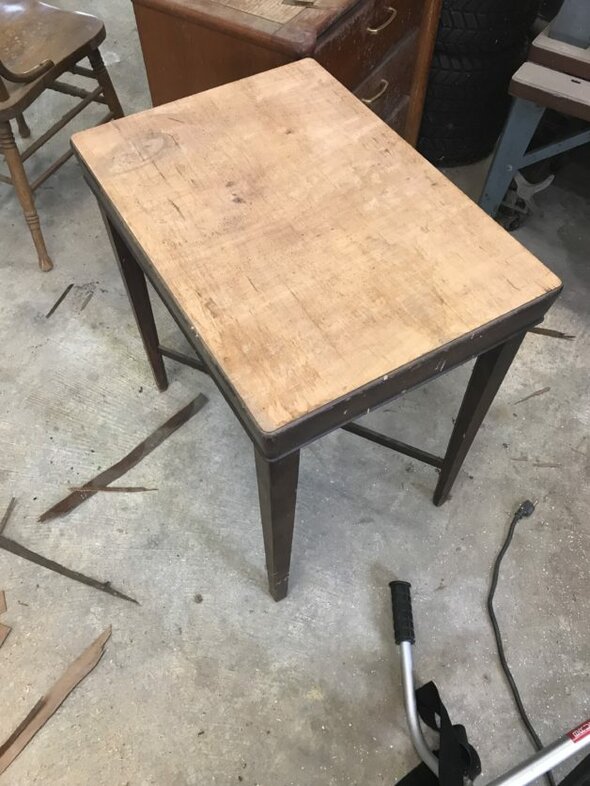 Here's what that Philco table looks like now.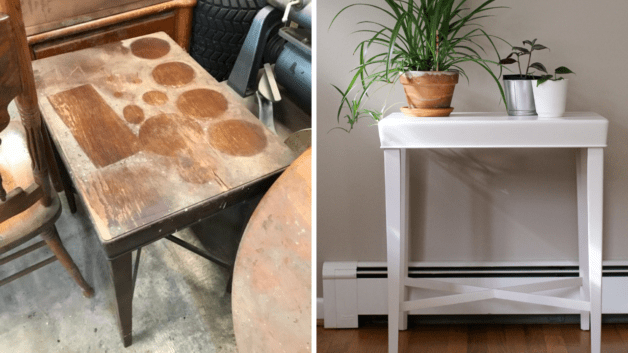 If I manage to make this little table look anywhere near as good as that, I'll be quite impressed with myself. 😉
The Facebook seller's description said, "Very restorable", so, you know…maybe it'll be fine.
Stay tuned!