But you can't eat any of it!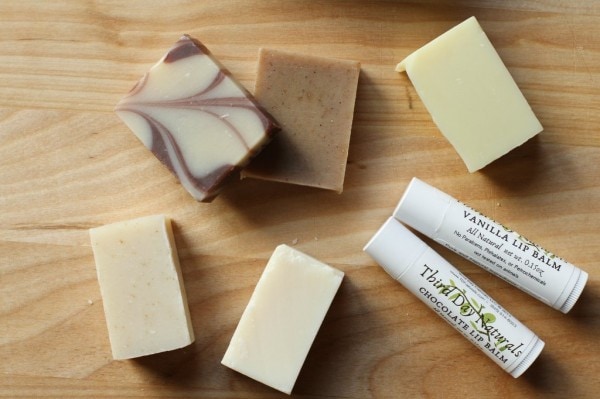 Remember Third Day Naturals? They're a small company from New York State, and they make totally natural soaps (I gave some away in December, remember?)
Well, they've recently expanded their product line to include some new products, including lip balm, lotion bars, and sugar scrub. And they've got some new soap scents.
Lucky me, I got to sample some of them. 🙂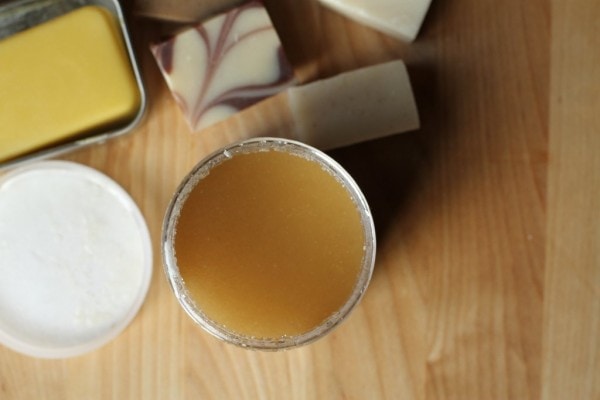 Some of the scents smell pretty darn edible…there's vanilla and chocolate lip balm, mocha soap, and cinnamon-scented goat's milk soap (my favorite!)
My kids really like the Triple Mint Mocha soap, though (that's the swirled one in the photo.)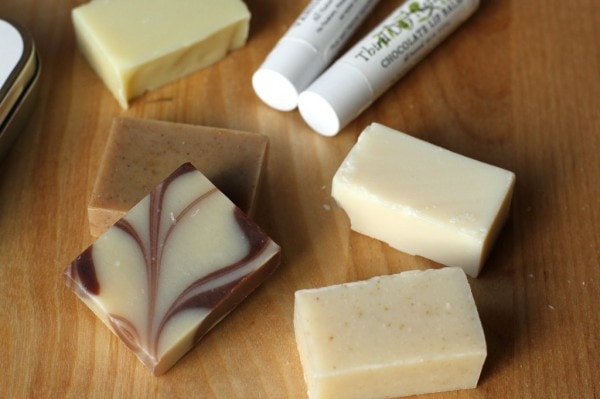 I'd never actually heard of a lotion bar, which is another new product from Third Day. It's kind of like a solid version of lotion. The heat from your skin warms it up enough for just a small amount to spread over your skin.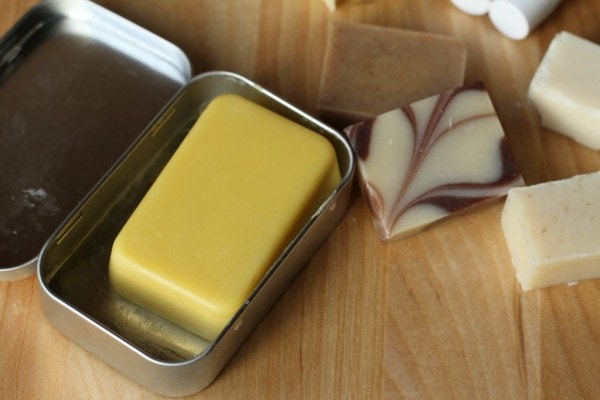 And since it's made from completely natural ingredients (coconut oil, beeswax, shea butter, lanolin, essential oils of lavender, lavandin, and bergamot, and vitamin E), it's safe to use even on very sensitive skin.
Oh, and I can't forget to tell you that Third Day has $2.95 flat rate shipping for U.S. orders (sweet!). And they now ship to Canada as well (though the $2.95 deal is unfortunately not good in Canada).
_________________________________________
Zee Giveaway!
One of you will get to try out some of the new Third Day products in the scent of your choice. The winner will receive 1 sugar scrub, 1 pocket size lotion bar and two lip balms (Do pick the vanilla…it's great!)
To enter this contest, leave a comment on this post (you can tell me what your favorite Third Day product is if you'd like).
You can get two additional entries as well. Here's how:
1) Like Third Day Naturals on Facebook and leave a separate comment telling me you liked them.
2) Sign up for Third Day's free newsletter and leave a comment letting me know you subscribed (on the bottom of this page, there's a space to enter your email address to subscribe.)
This giveaway is open to residents of the U.S. AND Canada (woo!) EDIT: I just heard from Third Day and they said they can actually ship to any country. So, international people, enter away!!!!
I'll close comments on Sunday, March 10th, at midnight EST, so make sure you get your three entries in before then.
disclosure: Third Day sent me free samples of their new products, but I was not otherwise compensated for this post. I'm just excited about supporting a small, family owned company. 🙂
____________________________
Joshua's 365 post: You thought Encasing the Moon was eerie?