That thing I showed you last week?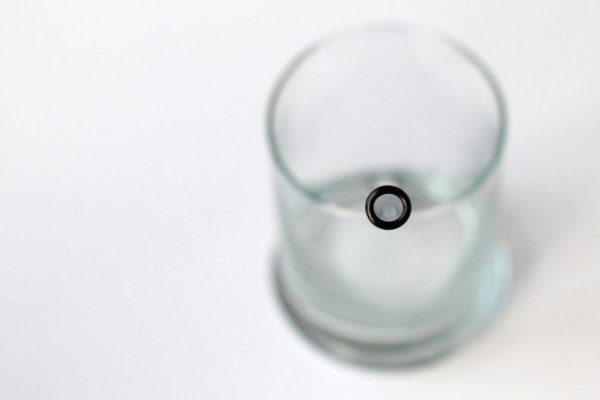 It's a purty blue glass straw.
I recently ordered some small stainless steel containers (love those!) from Hip Mountain Mama (the same shop where I got my sweet zippered bag), and she threw in a straw for me to try out.
Isn't it beautiful?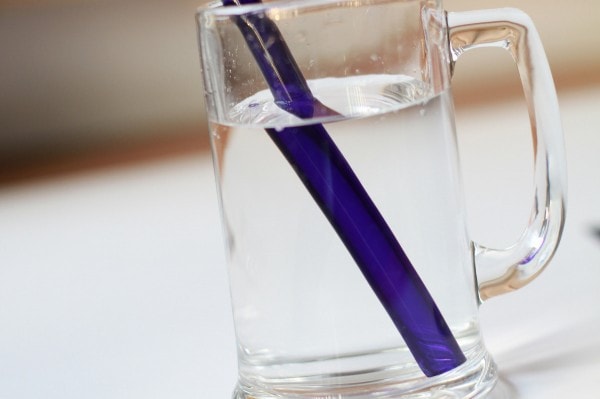 I first heard about glass straws on some environmental blogs a few years back, and I've been sort of curious about them ever since. While the reusable aspect appealed to me, glass straws sounded extremely fragile.
I think I was imagining straws made out of fancy-goblet-like glass. You know, the sort that break if you look at them the wrong way?
I'm happy to say that my straw is a lot sturdier than that…the glass is actually quite thick. And it's made from the same type of glass as Pyrex, which means as glass goes, it's really strong.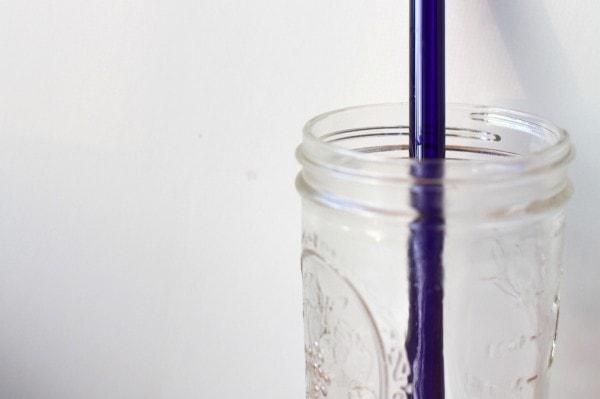 I wouldn't give one to a toddler, and I wouldn't let a kid use one around a tile floor, but it's definitely not going to break during normal usage.
And that makes sense. I mean, we use glass drinking vessels all the time, and we don't expect them to break unless we drop them. So, if there's anyone in your house who can be trusted with a drinking glass, I'd say they could be trusted with a glass straw as well.
If you like a bendy straw, you'll be interested to know that you can get bent glass straws and some even come with funky designs.
If you get a straight one, you might want to get the kind that have the funky design, because that keeps the straw from rolling (like, off a counter or table).
Of course, the MOST frugal thing is to down your beverage without a straw, but this straw would be great if you want a reusable, non-toxic version of the disposable variety, or if you just want to give someone a fun and beautiful gift. I also think a set of these would be fun for entertaining.
Hip Mountain Mama offers a nice selection of reusable items, so if glass straws aren't your thing, you might find something else there that suits your fancy.
disclosure: I received one free glass straw, but I was not otherwise compensated for this post, and I paid for my stainless steel containers. 🙂 All opinions are my own.