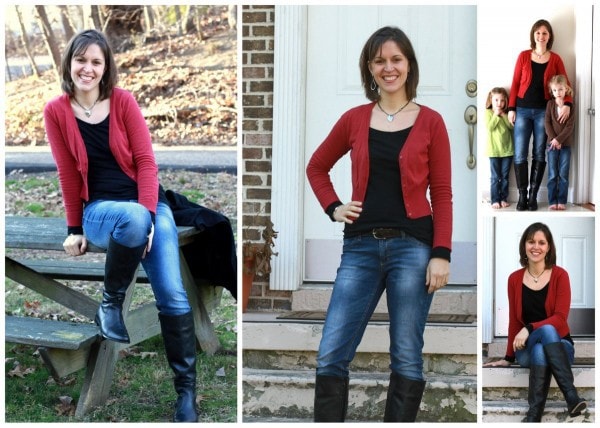 Sweater: Purchased on clearance for a few dollars, then modified with a pair of scissors.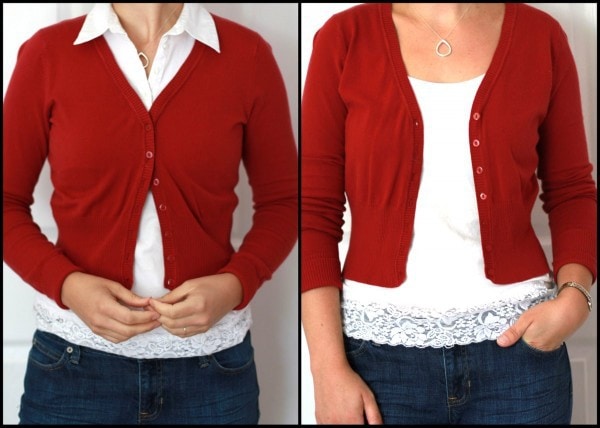 So much better without that fake collar thingie.
(That's a tip from my ebook, by the way. Before you give up on a piece of clothing, see if you can cut off part of it. This works great for faux-layered items like my sweater.)
Black shirt: Purchased at Goodwill for $2.99 with a hole in the seam, then mended.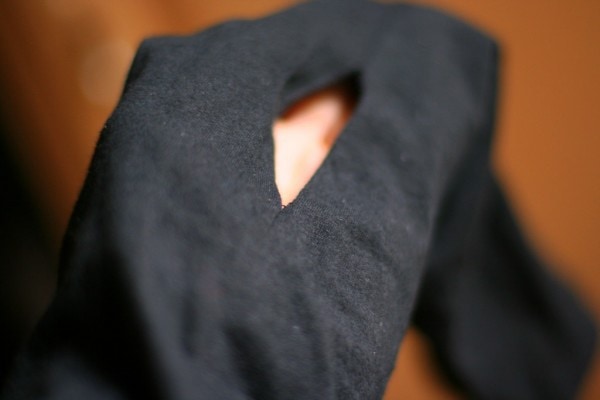 Stretchy Skinny Jeans: Purchased at Goodwill for $6.
Boots: New from L.L. Bean, $169.00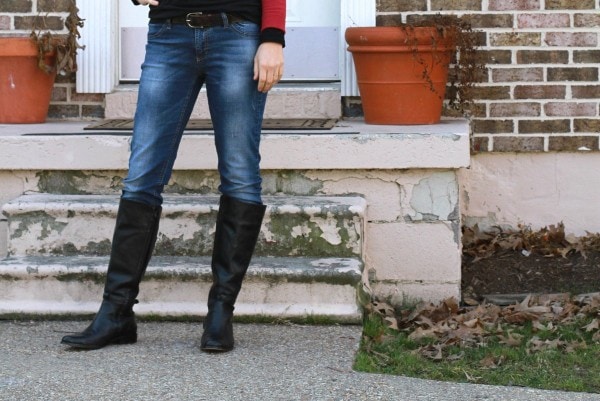 They didn't cost me quite $169, though. I'm an Ebates member (I joined back when it first started in 2001), and an email from them alerted me to the fact that L.L. Bean was have a 15% off sale. Plus, Ebates gives a small percentage back, so I got an additional $3.38 cash back simply for signing into Ebates before I ordered my boots.
So, I got $28.73 off. And L.L. Bean offers free shipping every day. So, my boots cost me $140.
I don't know that I've ever spent that much on a pair of shoes before, but I hadn't spent any of my Christmas money, and I've been wanting equestrian style boots for quite some time now (my 10 year old daughter even has a pair, for crying out loud!)
Plus, L.L. Bean's products are guaranteed to satisfy, and these boots are made of leather, unlike the cheaper boots I've seen in the stores.
I have very difficult-to-fit feet, so the odds of me finding second-hand boots that fit me properly were about nil. A new pair of leather boots can stretch to fit my feet just right. Plus, my Goodwill doesn't have equestrian boots…everyone is donating heeled boots instead (trust me, I've been looking!)
I lurve my boots muchly, and thus far, I think they were worth every penny.
Ok. How about some outtakes? Lisey took the photos of me for this post, and Sonia and Zoe were busily trying to sneak into all the shots.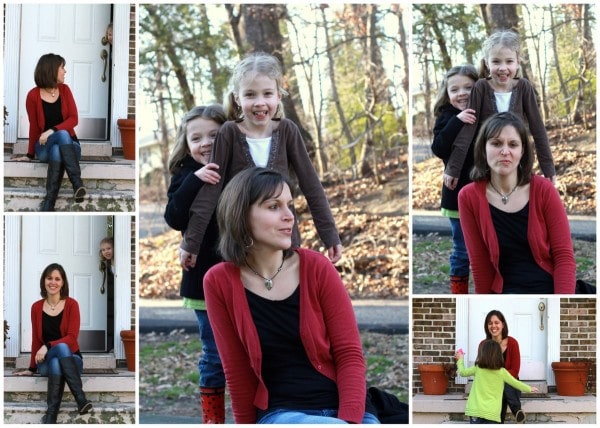 While I think thrift store shopping is a great idea (obviously!), if you need to buy something new online, do remember to check Ebates first. It's free to open an account there, and if you want, they can send you emails letting you know about sales and extra cashback events (I wouldn't have known about the 15% off sale without that!).
Plus, if you have an account, you can refer other people and you'll get $5 in your account when the person you referred makes their first purchase of $25 or more.
(that's my referral link up there, just so you know. If you'd prefer to sign up without using that link, though, you can always just go to Ebates directly.)
What's the point of this whole post?
Well, I guess it's just that thrift store/clearance shopping doesn't have to be an all-or-nothing proposition.
Also, if you managed to buy part of your wardrobe at thrifty prices, sometimes you can afford to spend a little (or a lot!) more on a long-lasting staple item.
And lastly, when you do decide to purchase something big like my boots, keep an eye out for sales/discounts/cash-back opportunities.
______________________________
Today's 365 post: What? You don't tie up your blinds with a cell phone charger cord too?
Joshua's 365 post: A Flame