Good morning to you, readers! I'm pleased to say that my head has unfogged itself and I'm feeling a lot more like myself today. Exxxxxxcellent.
So, as promised, here's the recipe for the slow cooker shredded chicken tacos.
I didn't exactly take step by step photos, but this isn't hard. You microwave spices in oil to bloom them.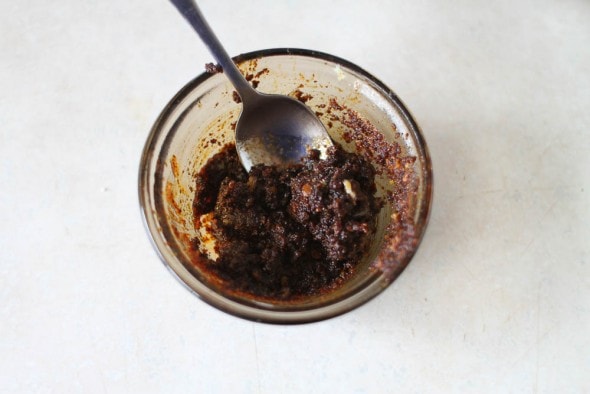 Dump 'em in your slow cooker along with tomato sauce and a bit of sugar.
Then salt and pepper some deskinned bone-in chicken breasts (the skin would make your dish greasy, so take it off.)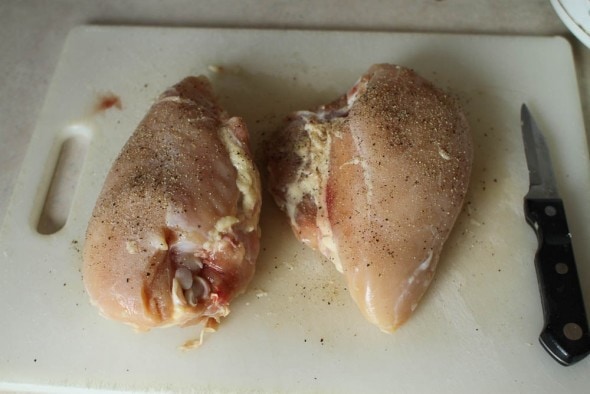 Put the chicken in the slow cooker, turn it over to coat it in the sauce, and cook for 3 hours on low.
And then you're pretty much done, except for the actual shredding of the chicken.
You can eat these as tacos (duh) but I also discovered that any leftover chicken is awfully good eaten as a taco salad, which would be perfect for those of you who don't eat grains.
And the chicken is pretty darn tasty on its own in a bowl, topped with plenty of avocado. 😉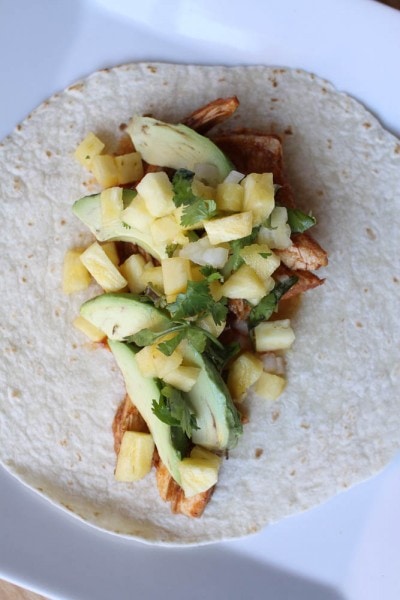 Shredded Chicken Tacos
For the chicken
1 tbsp extra virgin olive oil
1 tbsp chili powder
1 tsp ground coriander
1 tsp ground cumin
4 cloves of garlic, minced
1 tsp finely chopped chipotle chili in adobo sauce
1 C canned tomato sauce
2 tsp granulated sugar
2 bone-in split chicken breasts, skin and ribs removed and trimmed of all visible fat
1 tbsp lime juice
Salt and pepper
Flour or corn tortillas
For the pineapple salsa
2 C ¼ inch pineapple pieces
4 tbsp fresh lime juice
¼ C finely chopped red onion
2 tbsp chopped fresh cilantro
Combine oil, chili powder, coriander, cumin, garlic, and chili in a small bowl and microwave for 30 seconds; scrape spice mixture into slow cooker. Stir in tomato sauce and sugar.
Season the chicken with salt and pepper and place in slow cooker, turning to coat with sauce. Cover and cook on low for 3 hours on low, or until chicken registers 160 °F.
Remove chicken from crockpot, let cool slightly, and shred into bite-sized pieces. Add tablespoon of lime juice to sauce, then return chicken to sauce, stirring to coat. Season with salt and pepper to taste.
To make salsa, just combine salsa ingredients.
Serve chicken on corn or flour tortillas, with salsa on on top (and/or lettuce, cheese, sour cream, guacamole, etc.)
This recipe is from America's Test Kitchen's recent book, The Healthy Slow Cooker Revolution
.