Note: I was doing laundry yesterday and remembered that I did not always know I should unbutton shirt collars. It's a serious habit for me now, but I figured a republish of this reminder might be helpful!
Hopefully the rest of you have been smarter laundry-doers than me, but just in case you haven't….
For the last few years, I've noticed that Mr. FG's work shirt collars have been wearing like so: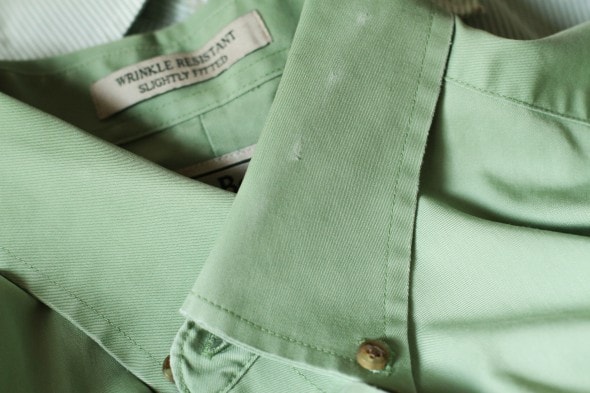 The problem wasn't on the edge of the collar like you'd expect.
And for the longest time I could not figure out what the problem was. But then I remembered how when the shirts come out of the wash, the collar is usually laying cock-eyed like this: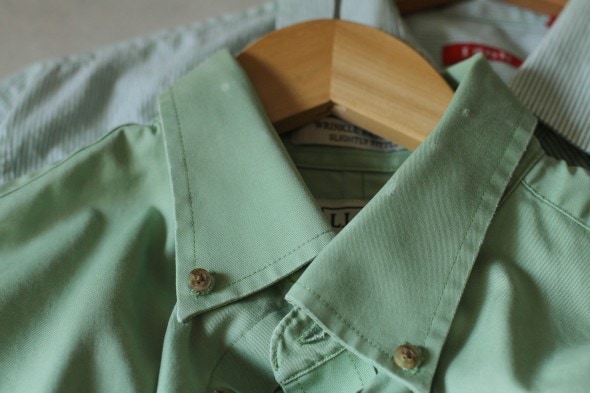 Rather than like this: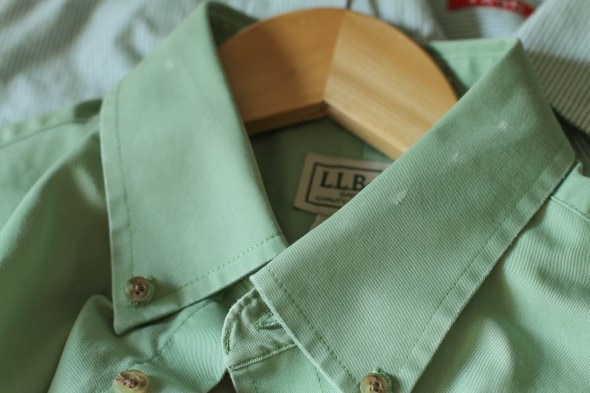 Basically, the collar is wanting to straighten out in the wash, but since the buttons are trying to hold it in place, the collar ends up bending at an odd spot.
And the edges of the cock-eyed collar were getting rubbed raw in the wash.
Doh.
Plus, because the collar was getting bent in the wrong places, the stiffness of the collar was becoming compromised.
Obviously, the solution is to just unbutton the collar buttons before putting the shirt in the wash. That way the collar can move freely and it won't wear thin as it's washed and dried.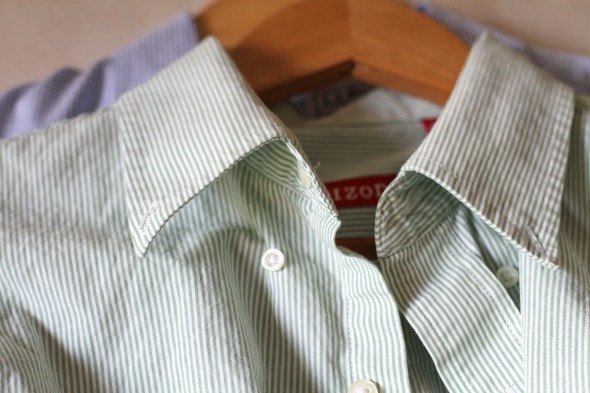 I feel pretty silly for not having realized this until now, and I'm kind of bummed out that some of Mr. FG's dress shirts are kind of unwearable for work now, simply because of the collar issues.
Such a waste.
But better late than never, I say! And now that I've figured this out, his current work shirts are safe.
___________________________________
P.S. I browsed around the internet to see if I'm the only person this has happened to, and most of what I came across said to unbutton things to reduce wear on the button stitching. So I guess even if your shirt collars are weathering all right, it's still a good idea to unbutton before washing.