You all know by now that I adore Aldi for their super-low grocery prices, but I haven't really talked about any of the non-grocery items I've bought from them. Normally, it's a really bad idea to buy anything except groceries from a grocery store, as the prices are usually really inflated, but I've found some great deals at Aldi.
Aldi carries a number of different non-grocery items, including clothing, household items, plants, and even furniture. I can get clothing more cheaply on clearances, at Goodwill, and from Freecycle, and the furniture is never high-quality, but I do like their kitchen items and plants!
Housewares
You might recognize this pan from the pictures on my Chicken Tacos post. I got this cast-iron skillet from Aldi as a replacement for my nonstick skillet, and it works great…I've had very little trouble with food sticking and I know the finish will improve even more as I use it.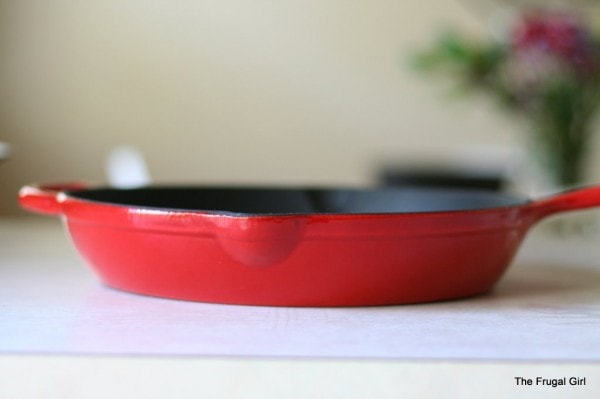 I do have a glass-top stove, but I've found that enameled cast-iron cooks just fine on it and doesn't leave scratches or marks. Now, if I dropped the pan on my stove, I'd have a problem, but for cooking purposes, it works fine!
After checking in vain for glass bowls at Goodwill, I was about to go to a regular store and buy some when Aldi had this set as a special purchase.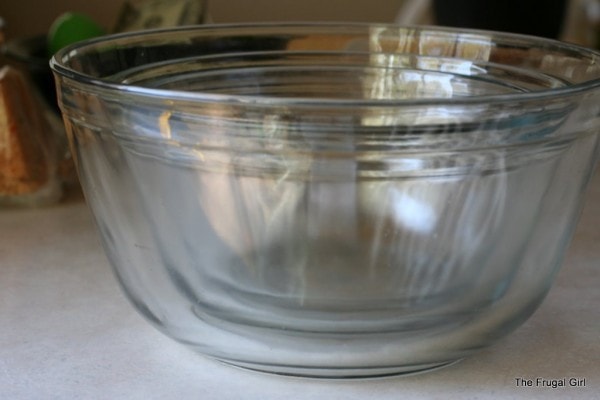 It cost me a whole $10 and even came with a 1-cup measuring cup. I highly doubt I could have found three mixing bowls and a measuring cup for that price even at Goodwill.
Because these mixing bowls are not plastic, they're pretty enough to be used as serving bowls, and that makes me happy.
I love things that do double duty.
Another thing absent from my Goodwill is a metal strainer. I use these for draining yogurt (to make yogurt cheese), for sifting baking powder and baking soda (to get rid of lumps), and for straining my milk when I pour it into my yogurt jars, among other things.
So, I was very tickled to see this set at Aldi for less than $10 (I bought mine from their clearance rack).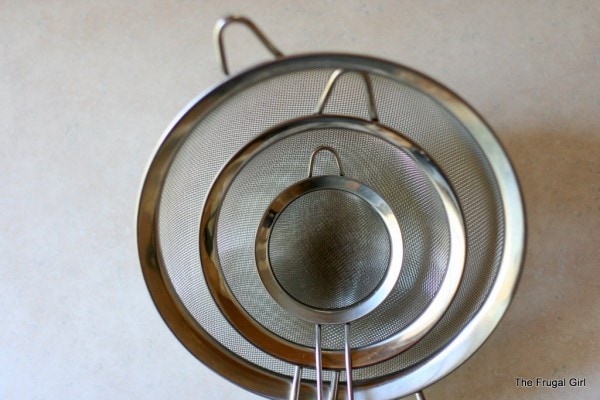 I use the little one incessantly, but it's nice to have the larger sizes available too.
Plants
Aside from kitchen items, my other favorite non-grocery merchandise from Aldi is their plants.
I got these tulips last fall from their clearance rack, and I love them to pieces. Bulbs are a great frugal plant since they keep coming back every year.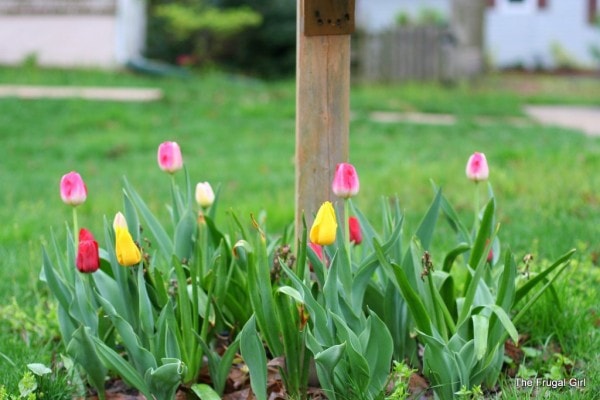 This azalea looked a lot more impressive before the flowers started falling off, but trust me, it is a lovely, healthy plant. And it cost less than $5.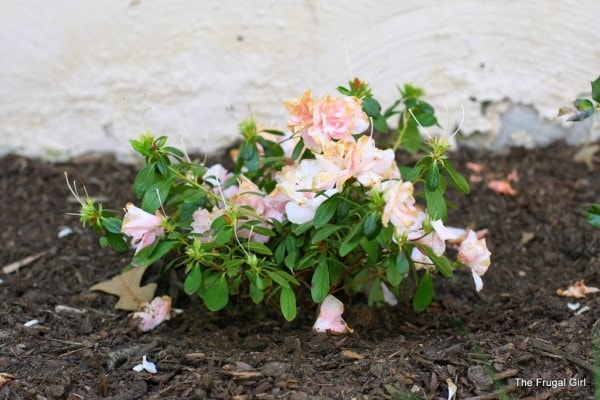 Remember the hydrangea from my patient gardening post? That was from Aldi, and it's just starting to come back this spring.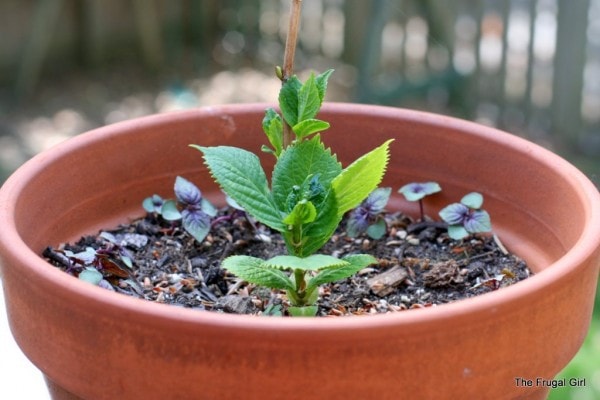 And though they're not much to look at yet…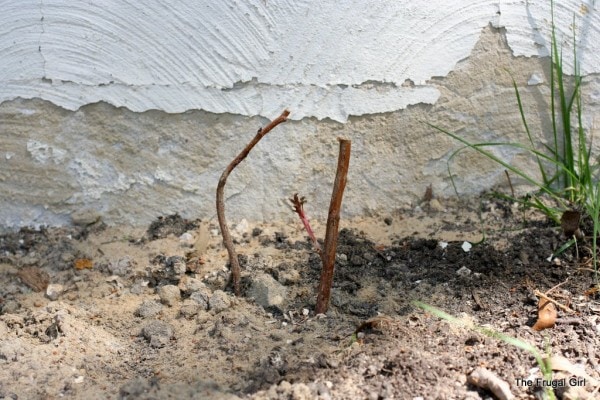 …I bought 6 berry bushes sticks from Aldi this spring, and I'm hoping that in a year or two, they'll provide us with some very local fruit. 😉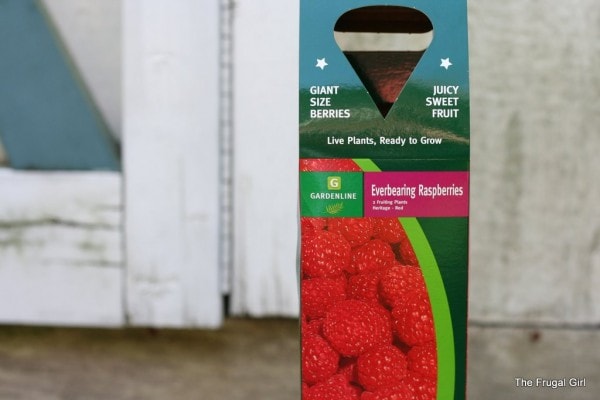 I should let you know that Aldi doesn't always carry these items…every week they have a limited quantity of a few special purchase items, so when they have something you want, you should probably snatch it up (unless it's something you won't die without. In that case you can be stubborn like me and wait for it to move to the Aldi clearance rack!).
p.s. Thank you for being so lovely and polite in the comments on yesterday's post. I was slightly nervous about the Easter Bunny/Santa Claus topic, but I should not have worried. On other blogs, there might have been a firestorm in the comments, but not here (and it's not because I deleted comments!). You all are awesome. Mwah!