On Tuesdays and Thursdays, I post a picture and just a few words.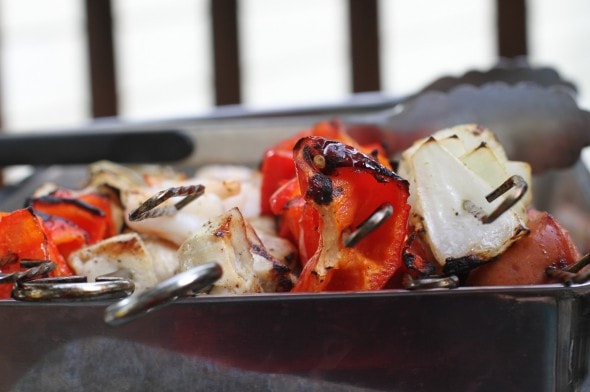 …plus the heat of a grill, and onions and peppers are transformed into something so delicious, you'd think you were eating something far more complicated.
Every time I do this, I'm amazed that such a simple treatment tastes so, so good.
______________
P.S. Lisey and I made crackers! And I was reminded why I make bread more often than crackers. It takes a lot of time to cut out all those squares. 😉