If you follow my 365 blog, you know I had the drill out the other day.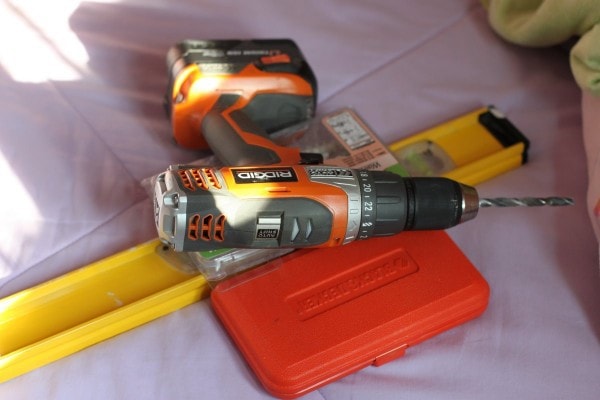 That's because I was busy hanging things up.
I found this long white shelf at Goodwill for $4 and decided to bring it home for Sonia and Lisey.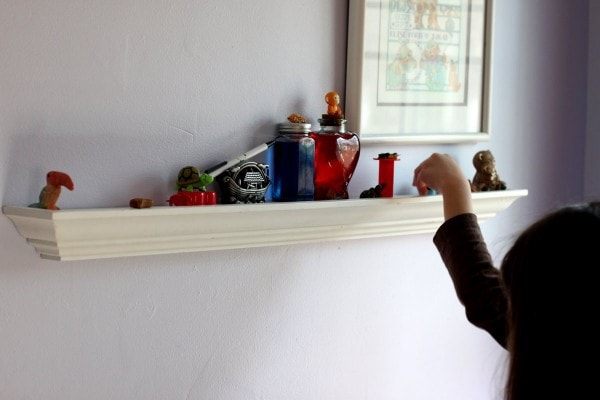 If you have girls like mine, then you know that they always have a bunch of little things that need homes. Animals, jars, origami, play-doh creations….the list is endless.
So, now Sonia and Lisey have a bit more space for their special things.
They wasted no time in filling that shelf to the brim.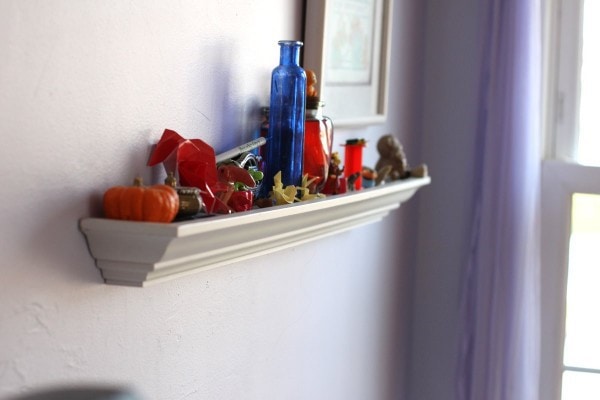 The fullness of the shelf doesn't really match my personal design taste (I'm a sparse kinda gal!), but the girls are pleased. And really, I'm happy that these small things aren't on the floor or windowsills now.
I found a little white shelf at Goodwill for Zoe too, so all her little animals have a place to sit.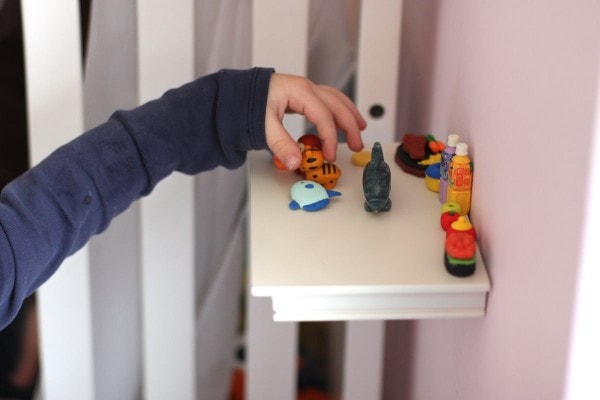 These two hooks were the last things that needed to be hung. I bought 'em new, but they were less than $5 apiece, and I think they look great!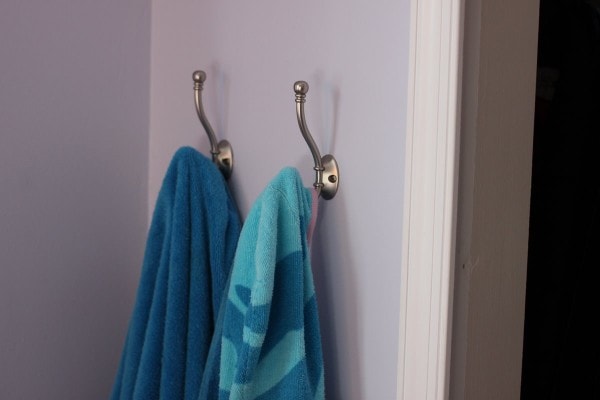 Classy. Mmm-hmmm.
Sonia and Lisey's towels used to hang on over-the-closet-door hooks which worked great when they were little and I was the one supervising bathtime. But now that they're older and they hang up their own towels, the closet door hooks were just not working out.
This is much, much better.
Hey, if you need to hang something up on your walls, I highly recommend this type of drywall anchor. You just use a screwdriver to screw the plastic piece into the wall (no drilling required), and then screw the metal screw into the anchor. Easy-peasy.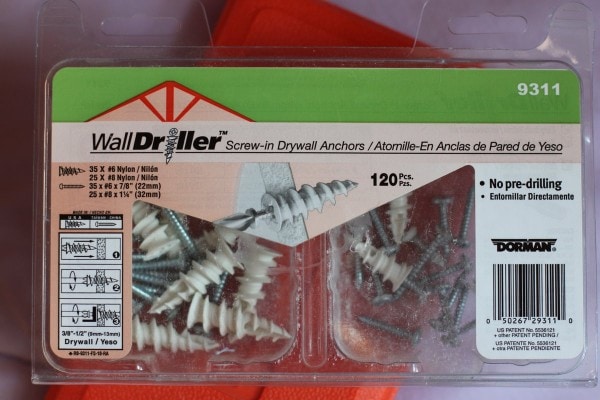 (Of course, if you happen to run into a stud like I did when I was hanging up the towel hooks, you'll have to get the drill out. But that's sort of good because screwing things into studs is always better than using drywall anchors.)
I like these anchors because they tend to stay in the drywall much better than typical drywall anchors. You can hang some pretty heavy stuff on these, and they still sit firmly in place.
You should be able to find these at most home improvement stores, and I just saw that they even come in a metal version online
. Eenteresting. I think the plastic sort should be just fine, though. Buy yourself a set…I don't think you'll regret it!
______________________________
Today's 365 post: These have seen better days.
Joshua's 365 post: The Happy Chicken