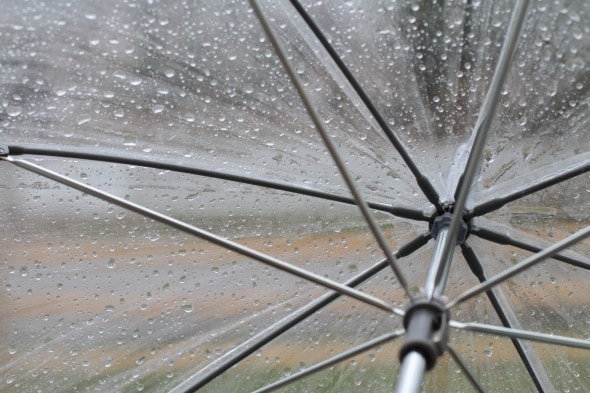 Christmas of 2015 will be remembered as the warmest one we've ever experienced.
On Christmas Eve, I told Mr. FG, "You know, I can't remember a Christmas this warm." and when I looked it up, I discovered I was right! It hasn't been this temperate in December since the 1930s.
Which was, you know, a while before I was born.
This is certainly the first time I've opened Christmas presents while wearing a tank top.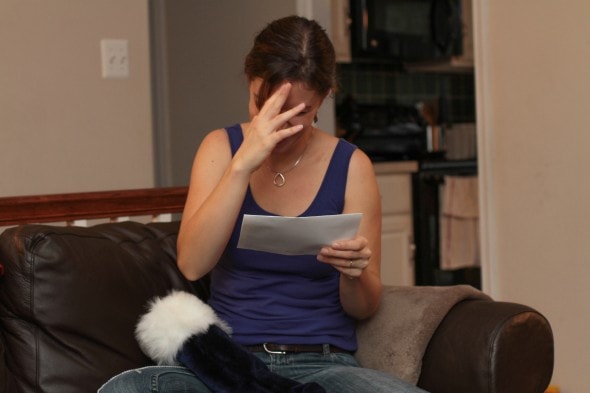 And it's definitely the first time we've opened presents with the windows open.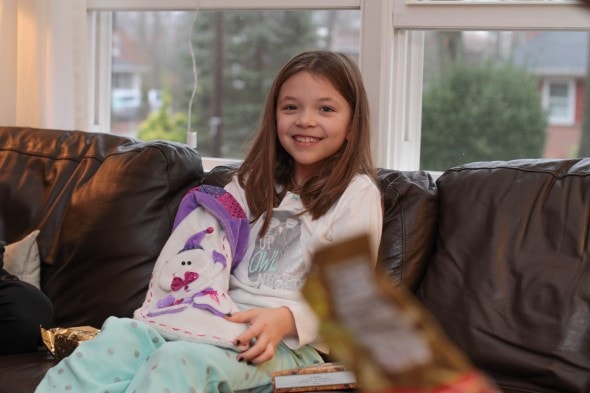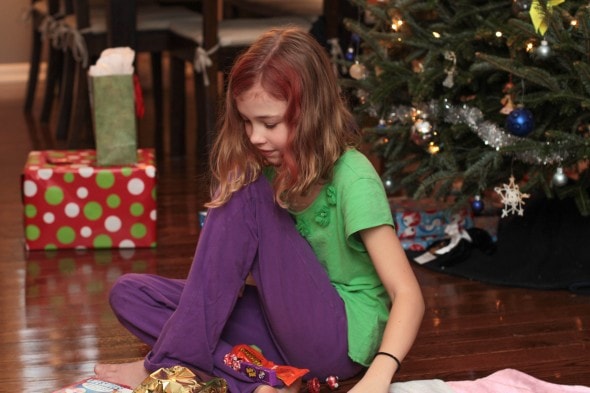 (the girls got hair chalk from their aunt, so their hair has had streaks of random colors lately.)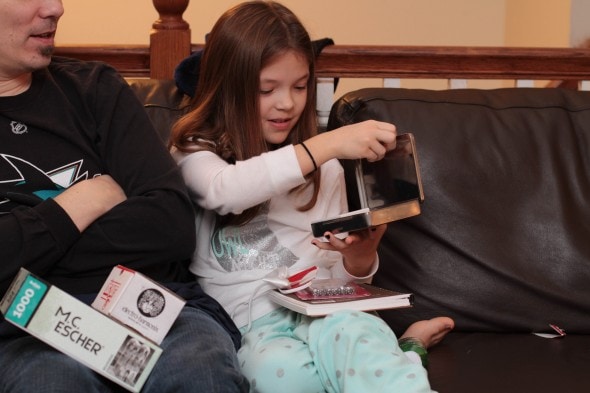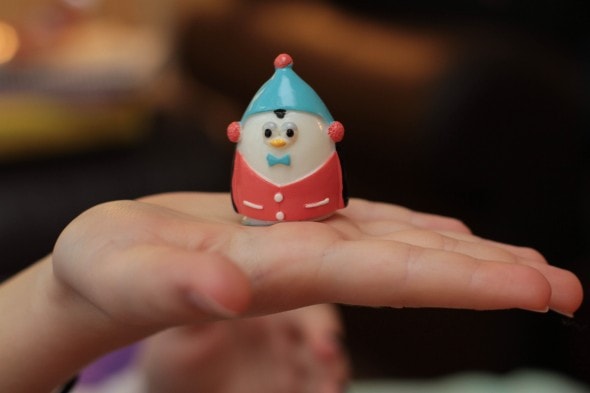 (Lip gloss. Purchased mostly because, hello, cute penguin!)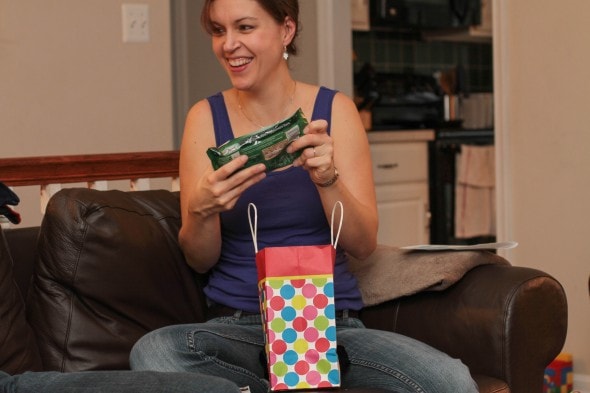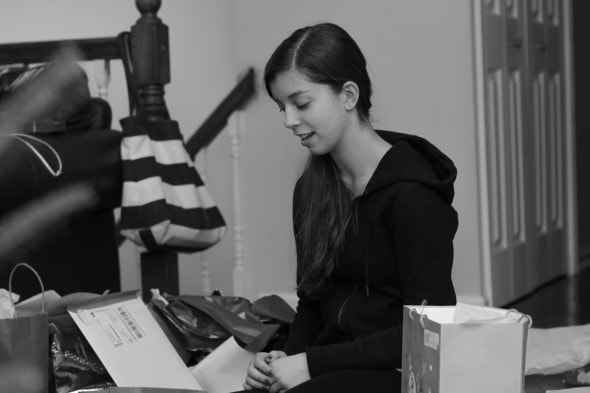 We had our usual breakfast of caramel monkey bread.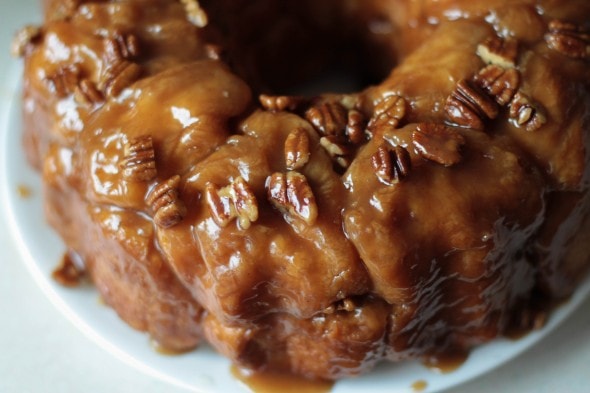 And we stayed home all day, just the six of us, which is pretty much a 100% awesome way to spend Christmas day. Super relaxing, super easy, super low-stress.
(We gathered with Mr. FG's family the weekend before and my family the weekend after.)
We ate our usual dinner of crepes, fruit, sausage, and sparkling juice.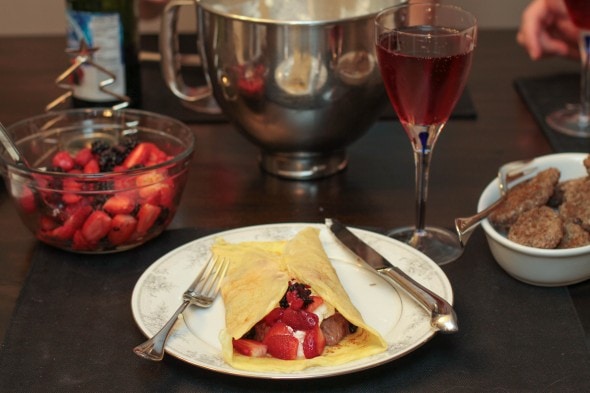 It's not exactly a traditional Christmas meal, but it's what we do every year.
Which does kind of make it a tradition. 😉
Mr. FG and I teamed up to make the crepes, as we always do.
(Our cast iron skillet is too heavy to hold with one hand, so I pour the batter, he tilts the pan to spread the batter, and then I handle the flipping of the half-cooked crepes.)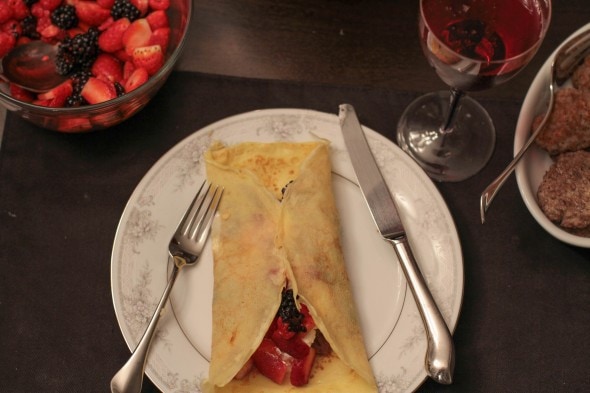 Several of you asked for some details about what we bought for our kids, but I haven't taken pictures of all the gifts. So, look for that on Thursday.
_________________
How was your Christmas? Do you like to stay home on Christmas, or do you feel more festive if you get out and about to visit people?