Sonia mentioned the other day that she'd love it if we ate more potatoes.
So, when I was perusing thru my stack of Cook's Country magazines, this recipe caught my eye.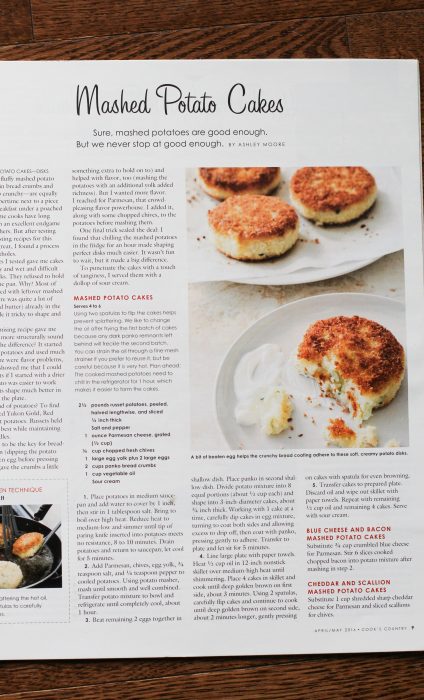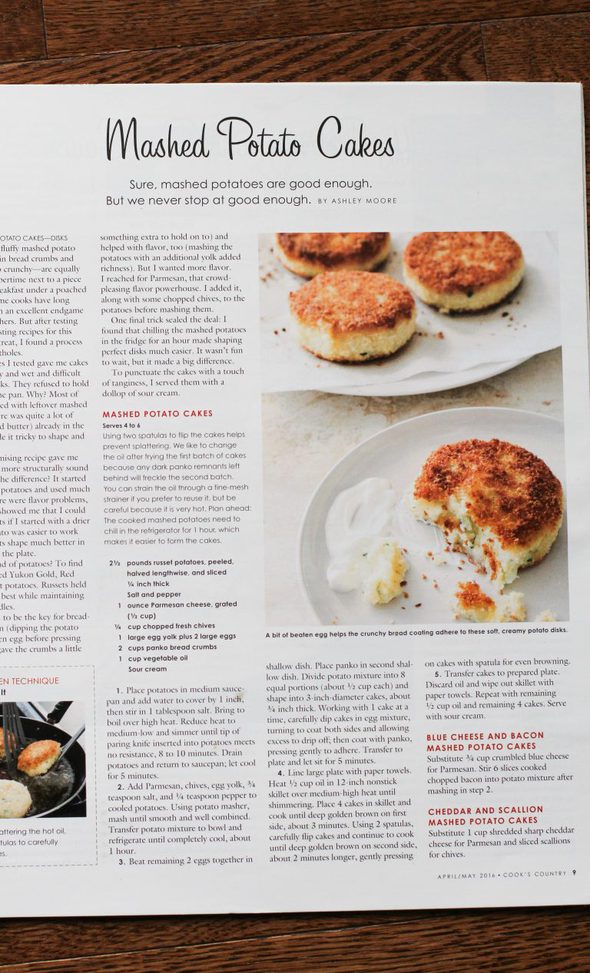 Basically, you make a pared-down mashed potato recipe, chill it, shape it into cakes, coat them in panko crumbs, and then pan-fry them.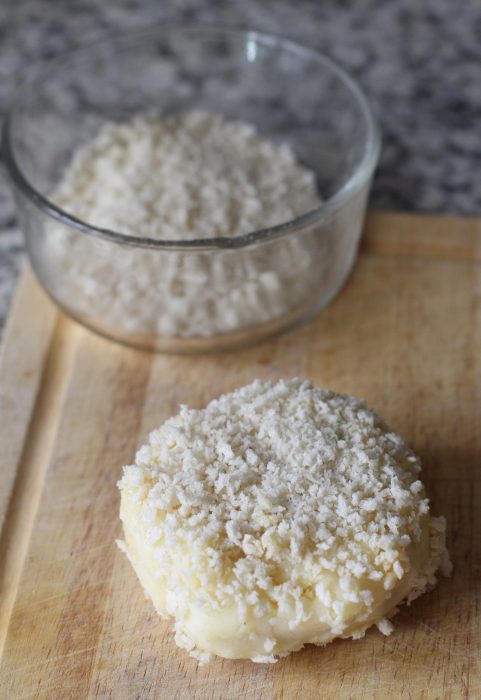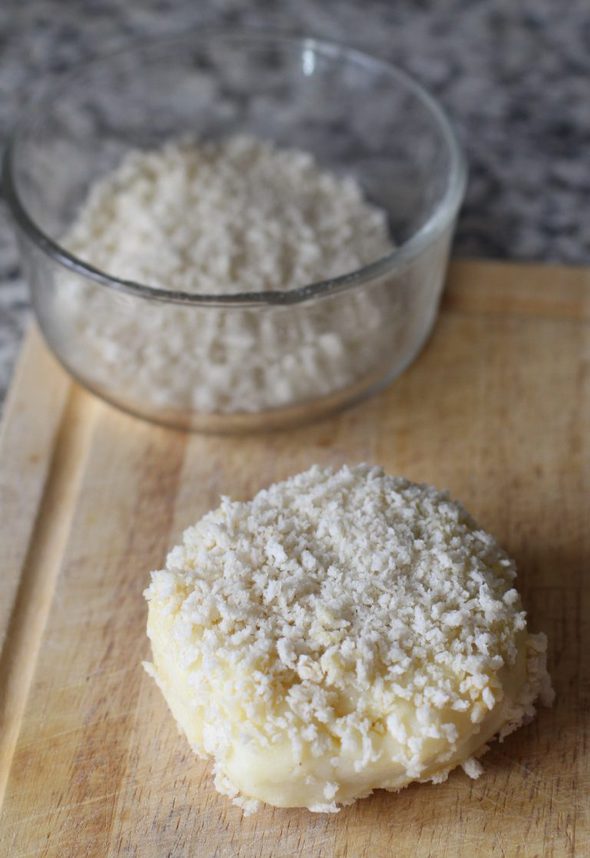 And you eat the finished product with sour cream. So good!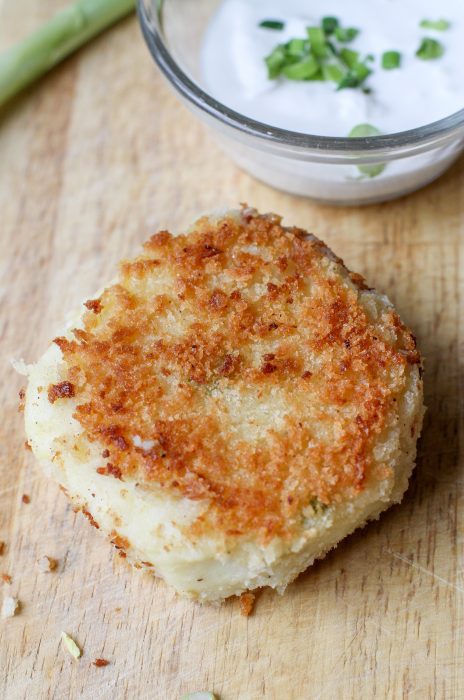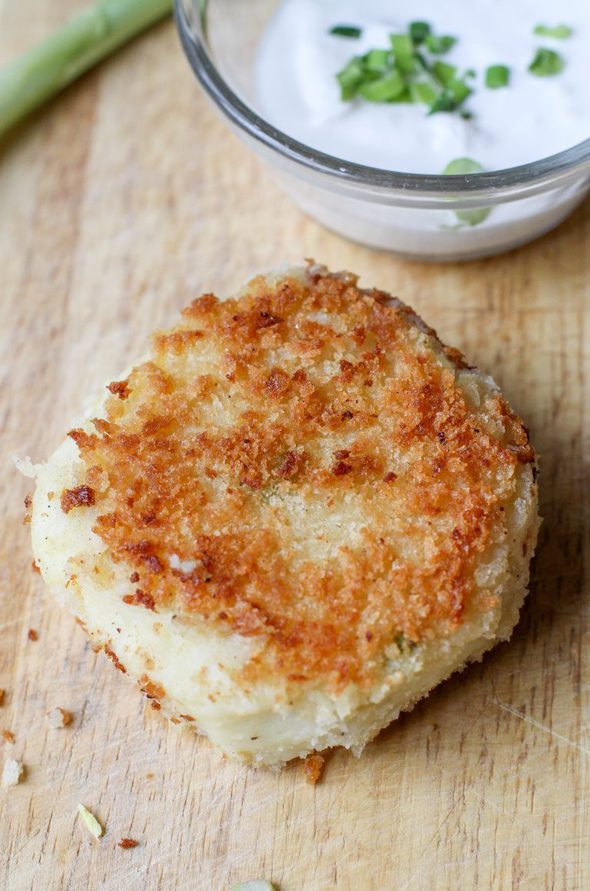 This is certainly more work than mashed potatoes, but on the other hand, I do like the fact that you can do a lot of the work ahead of time and then just dip and fry them at the last minute.
And my family agreed that the crispy panko coating was quite delicious.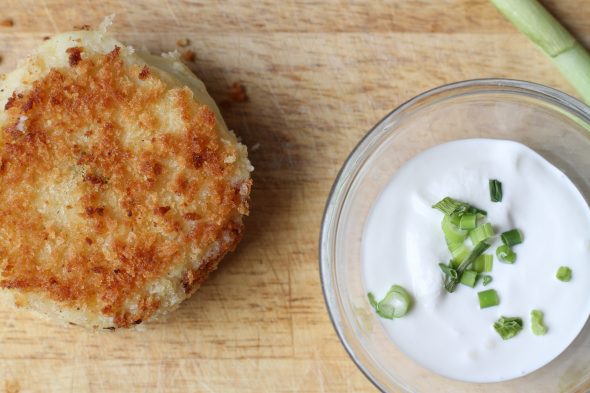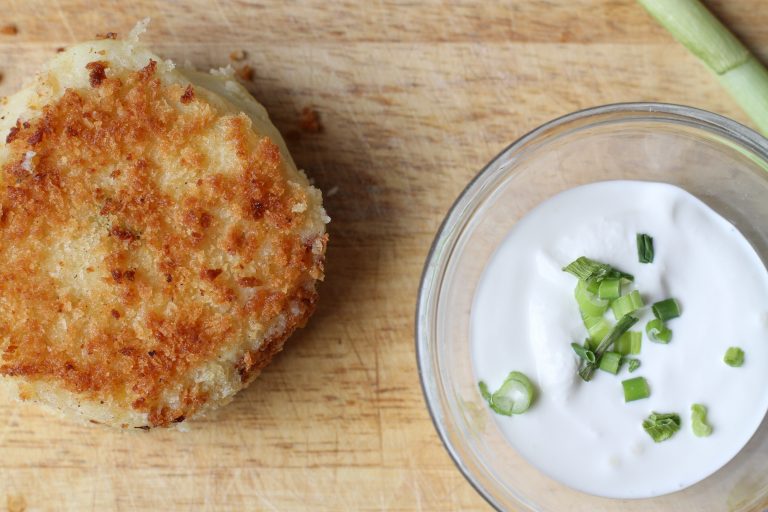 Plus, this looks quite fancy, and it's a fun way to switch things up with that most frugal of vegetables, the humble potato.
I saw that there's a bacon variation, which I am so going to try in the future. Bacon and potatoes are such a good combo.
As is bacon and almost anything, let's be honest. 😉
Mashed Potato Cakes
makes 8 cakes
Printable Mashed Potato Cakes recipe
2.5 pounds russet potatoes, peeled, halved lengthwise, and sliced 1/4 inch thick
salt and pepper
1 ounce Parmesan cheese, grated (1/2 cup)
1/4 cup chopped fresh chives
1 large egg yolk
2 whole eggs
2 cups panko bread crumbs (I didn't end up using 2 whole cups)
1 cup vegetable oil (I didn't end up using the whole cup)
Place potatoes in a saucepan, cover with water one inch higher than potatoes, add 1 tablespoon salt, and stir to combine. Bring to boil over high heat; reduce to medium low and simmer until potatoes are tender enough to mash, 8-10 minutes.
Drain potatoes; return them to the saucepan; let cool for a few minutes.
Add Parmesan, chives, egg yolk, 3/4 teaspoon salt (I did not, as my potatoes were already pretty salty), and 1/4 teaspoon pepper. Using a potato masher, mash until smooth.
Transfer potatoes to a bowl; cover and refrigerate until cool, about an hour.
Beat two whole eggs together in a bowl or pie plate. Place panko in pie plate or other shallow dish.
Divide potatoes into eight portions, then form each portion into a cake about 3/4 inch thick. Dip cakes into egg mixture and then into panko mixture, one at a time. Gently press on the panko to make sure it sticks to the cake.
Place breaded cakes onto a plate. Line large plate with paper towels (for draining the cakes). Heat 1/2 cup oil in a large skillet and heat over medium high heat until the oil shimmers. Place four cakes in the skillet and cook 3-4 minutes, or until the panko is deep golden brown.
Use two spatulas to gently flip the cakes to the other side, and cook until that side is deep golden brown, about 3-4 minutes.
Transfer cooked cakes to the paper towel-lined plate, and repeat cooking process with remaining cakes. Serve with sour cream.