Hey guys! Usually on Tuesdays, I just share a photo and a few words, but I wanted to let you know that my ebook is part of a 15-book bundle that's available for five days, starting now.
FYI: You do NOT need an e-reader, like a Kindle, to get this bundle. These are PDF files, which can be read right on your computer.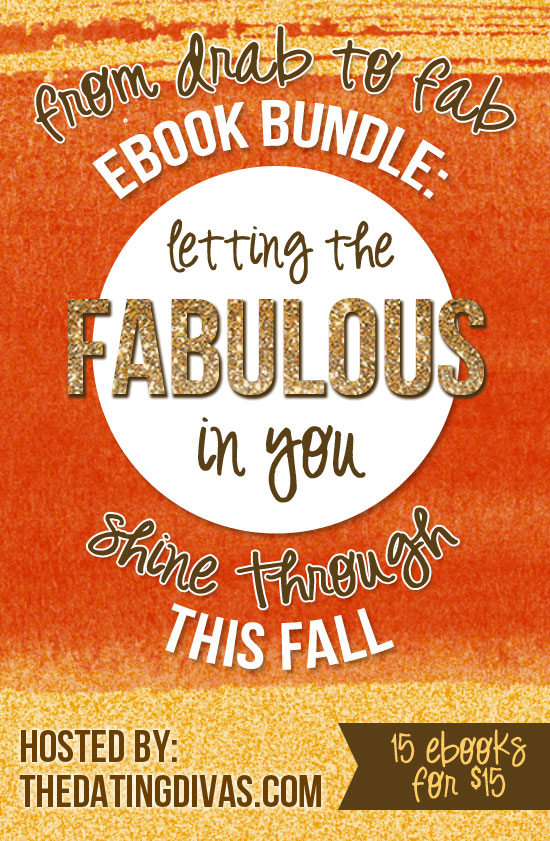 The bundle includes books about improving your hairstyle, wardrobe, or marriage, eating healthier, serving delicious food to holiday company, making homemade gifts, and improving your family life with family dinner, delicious cookies, a more organized home, and fun journaling time with your kids.

The Drab to Fab Ebook Bundle includes 15 ebooks for just $15, which is a great price compared to what you'd pay by buying each of them separately. Even if each of them cost $2.99, $15 would still be an awesome deal.
Now, marketing wisdom would tell me to urge all of you to buy this, but I'm just not a hard sell kind of girl. I don't think this bundle is perfect for everyone, and I want to give you the knowledge necessary to figure out if this is a good purchase for you to make.
I got a bundle of the books to look over, which is great, and I'm going to share my thoughts about a few of the books that I liked bes.
(At the very end of this post is an exhaustive list of the books, along with a little blurb about each from the ebook publishers.)
________________________
The Ultimate Hairstyle Handbook ($10) was surprisingly helpful. I'm kind of a low-maintenance hair person (my hair-do repertoire consists of ponytails, buns, and hair-up-in-a-clip), so I was a little unsure of how excited I'd be about this book.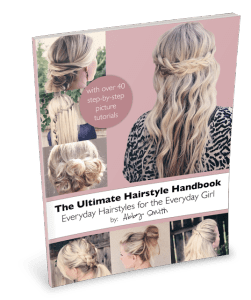 But I've already used several ideas from this book, and I've only had it for a few days.
I blew-dry my bangs the opposite way (yay for volume), she convinced me to try washing my hair less often, and my hair is currently up in the bohemian twist ponytail (although mine is centered and I braided the ends together.) It seriously took me about two minutes to do.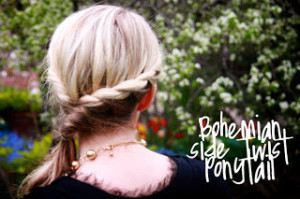 This book is designed well for reading on a screen and there are tons of step-by-step photos to help the hair-challenged among us. If you've got long-ish hair and/or you've got girls who like to have their hair done, I think you'd find this book to be really useful.
____________________
The 20 Gifts Under $5 book (sells for $9.97, although it's currently available for $4.97) is one that I think would appeal to a lot of you. I know many of you are on the lookout for homemade gift ideas, especially since the Christmas season is approaching.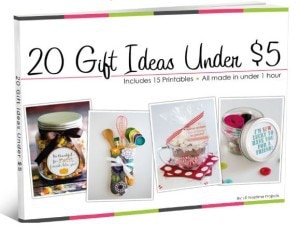 And even if you don't want to make these things as gifts, there are some fun craft ideas in here that you can make and keep. I plan to use some of them with Sonia (my resident crafty queen.)
____________________
I have to say that this Cookie Cravings book ($7.99) is the most beautiful ebook I have ever seen, hands down. It feels like you're flipping through a real, gorgeous cookbook on screen, and that's a hard thing to accomplish, in my opinion.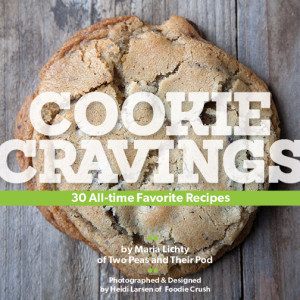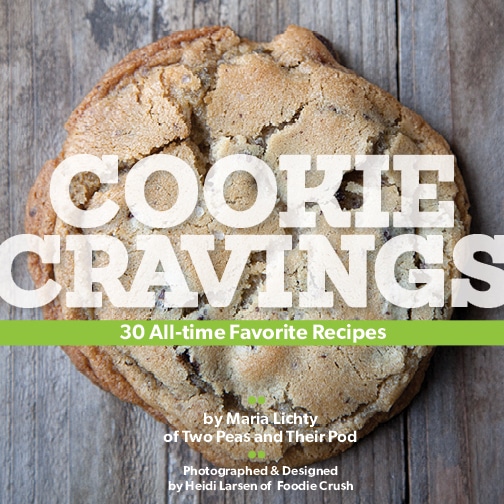 I haven't tried any of the recipes yet, but I know Lisey's going to be anxious to give some of them a test run. 😉 And given that they call for delicious things like real butter, I'm pretty sure they're going to be great.
(Also, um, the Pioneer Woman recommends this author's cookies. Just saying.)
_________________
So, even if all you wanted from this bundle were these three books, the bundle would still save you money, because on their own, the books would cost $23. And if you were wanting to buy those three books plus my ebook, you'd have to pay $27 by purchasing them separately.
The deal is only available for five days, so if you think this sounds like a good group of books for you, go snag a bundle for yourself.
This collection is only available from 8 a.m. PST on October 15th to 8 a.m. PST on October 20th. There will be no late sales offered.
I receive a commission from each bundle purchased through links on my blog, but please only buy the bundle if you can afford it and if you feel like the books in it will serve you well.
___________________________________
This deal only lasts five days, so if you're interested, grab your bundle today!