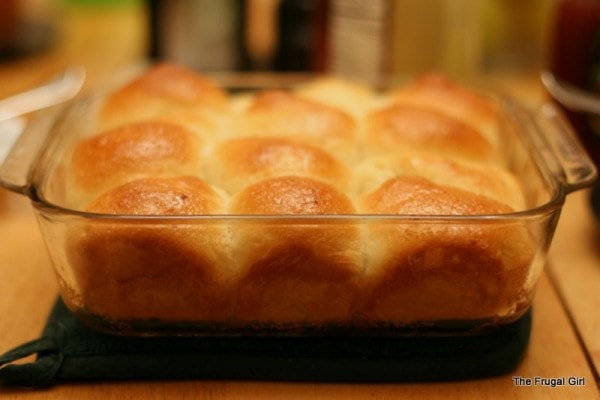 Before I talk about flash, I should tell you that the Wednesday baking recipe for today (Honey Glazed Pan Rolls, if you must know!) is coming later today, mostly because I'm unhappy with the lighting on some of the pictures I took last night. I like fall pretty well, but the thing I hate most about it is that I lose my natural lighting about 3/4 of the way through all of my dinner recipes.
I'm going to make a new batch this morning and take some pictures in the improved lighting, so look for a post a little later this morning.
For now, though, I wanted to share with you an example of why I loathe flash (at least the on-camera sort).
When the buns came out of the oven last night, I was trying to take pictures of the inside texture of a roll. I wasn't having a great deal of success.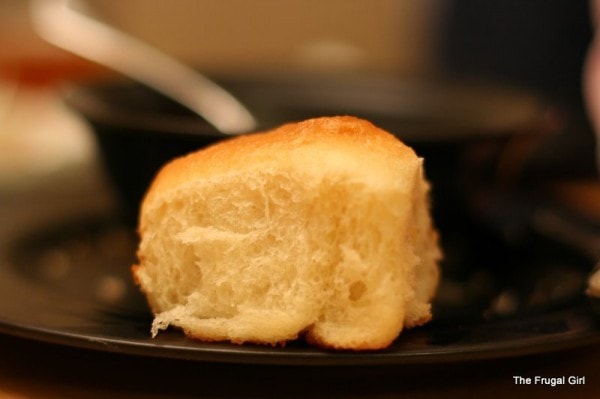 So, I thought I'd just give the flash a try and see what happened.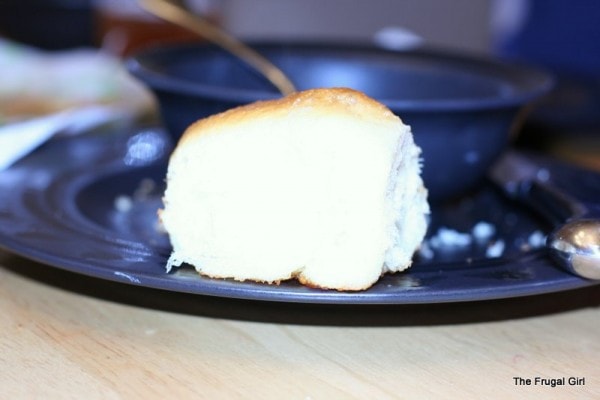 Um, yeah. That wasn't much of an improvement.
And that is why, given the option between not-so-great lighting and flash, I always choose not-so-great lighting.