What I Spent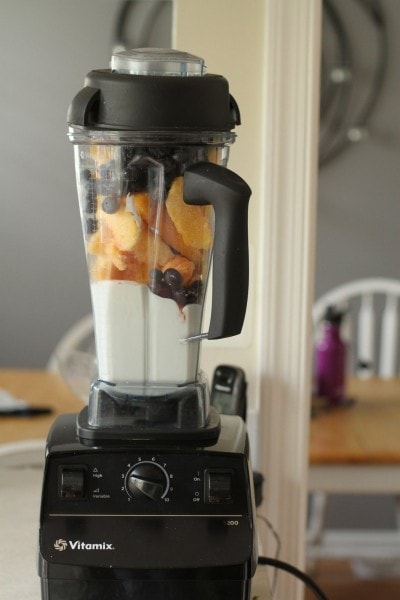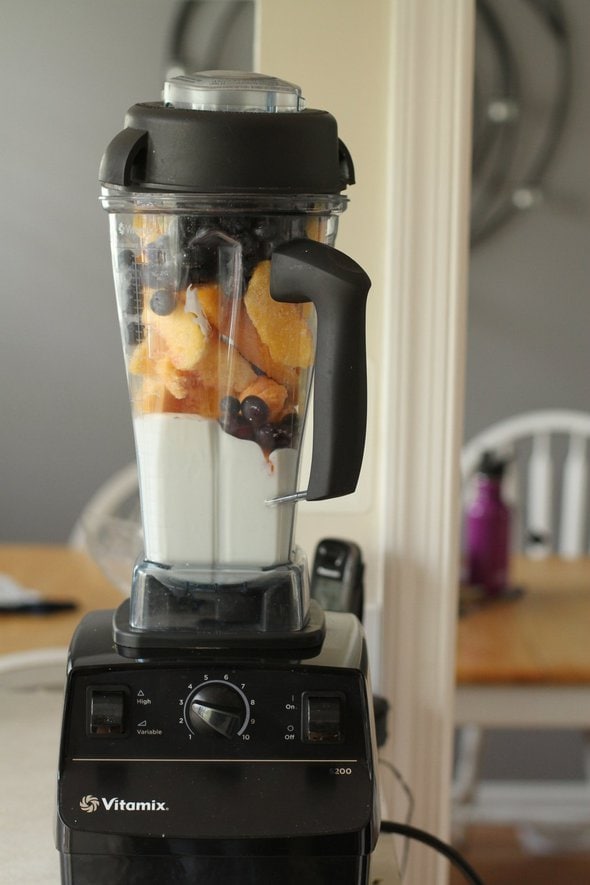 I spent:
$32 at Aldi
$6 at Giant
$9.50 at Safeway
$20 at the mall
$20 on funnel cakes
What We Ate
Saturday
I grilled some burgers for us, and I realized, wow, hamburger bun packages are really not designed for households of two.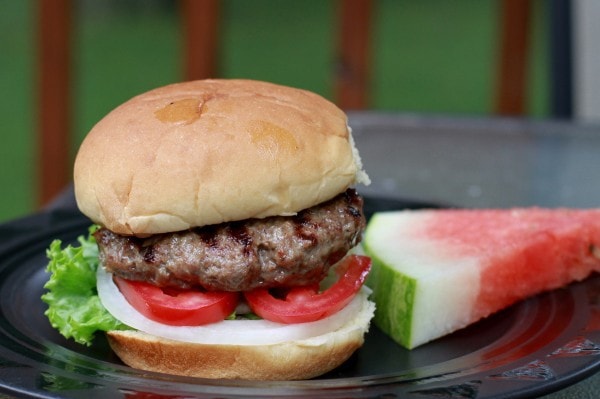 And you will see on Monday and Tuesday, I made efforts to serve meals that used up the rest of the buns!
(I know I could freeze them but man, I'm tryin' to eat down my freezer right now, not add random things to it.)
Sunday
This was the day that Zoe and I finished up her last math lesson! To celebrate, we went to the mall and got a Lego set of Zoe's choosing, and we ate dinner at the mall too.
Monday
I salted and peppered some marked-down chicken thighs, sauteed them in some hot oil, let them cool, shredded them, mixed the meat with BBQ sauce, and served it on buns, with produce on the side.
Tuesday
I only cooked half on Monday, and on Tuesday, I dipped the rest of the chicken thighs in a beaten egg, then in flour, and fried them in oil I'd saved from a previous frying occasion.
We ate those on buns, with lettuce, tomato, and a spicy sauce.
Wednesday
I was out with Zoe and one of her besties riding some thrill rides and we got funnel cakes. And then we weren't hungry for dinner at all.
But we usually only do this once a year, so, you know, no biggie.
Thursday
I boiled some Aldi cheese tortellini, topped them with sauce from Aldi, and made a green salad on the side, with homemade croutons.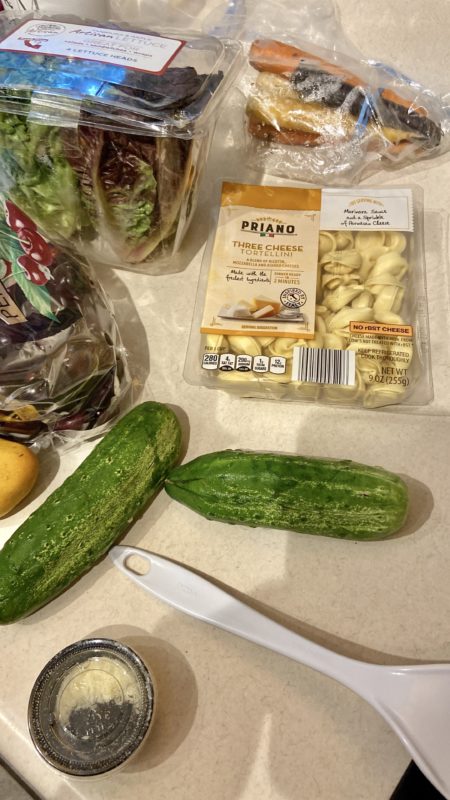 Friday
As per usual, I have not decided yet. Maybe a main dish salad because I have some lettuce that I need to use up.
What did you have for dinner this week?
P.S. If you need some dinner ideas, I have a roundup of main dish recipes right here. 🙂