What I Spent
First, I just want to give a little shoutout to this pear; all of us thought it looked like one you'd see in a painting.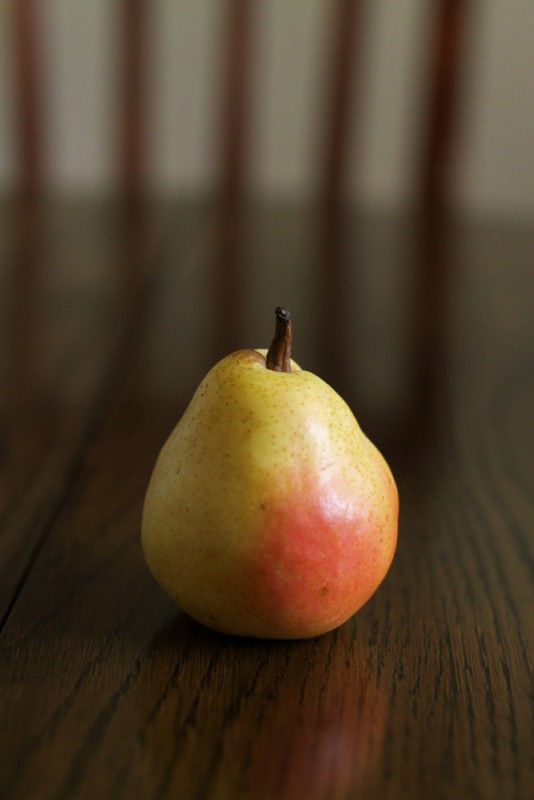 I spent:
$30 on a Hungry Harvest box
$17 at Mcdonald's (on Easter. Ha.)
$30 at Mod Pizza
$20 at Aldi
$16 at Safeway
What We Ate
Saturday
Zoe and I had a girls' night out and we got Mod Pizza together. 🙂
Sunday
Easter. Gonna be honest, I had a rough day.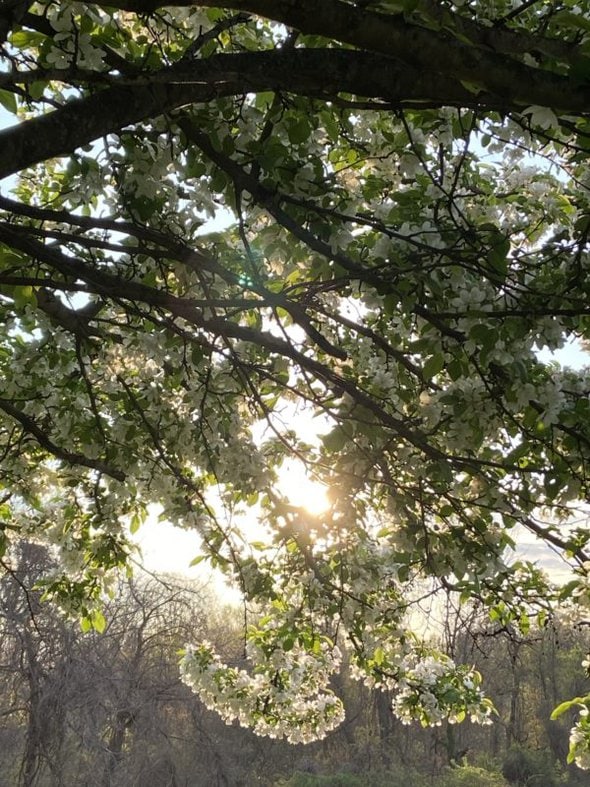 I visited a church with a friend, and I knew it was quite a conservative church, with very conservative views on marriage and women. But I thought, "Eh, Easter Sunday should be fine. Marriage isn't gonna come up."
I was…wrong.
The pastoral prayer was all about marriage, and the dude that was praying said a bunch of things like, "God, we know your will is to bring healing and restoration to every marriage, no matter how hopeless."
And I wanted to scream because I now know that some marriages need to be dissolved, and I wish that I had realized this sooner. Messages like this, from the church, are part of what made my marriage go on as long as it did.*
I could tell you a lot about all the feelings this brought up in me and the frustrations with how the whole evangelical system approaches marriage (and maybe I will write about all of that one day), but ugh, I was not feeling too good after that service.
Luckily, the girls had very flexible expectations of Easter anyway and…we ended up getting McDonald's. Heh.
(*Do not misunderstand me: I value marriage highly and I don't think it should be discarded lightly. But at the same time, I do not think every marriage should always be continued, no matter what. I think that's a harmful, unhelpful message.)
Monday
Zoe was at work and Lisey was out, so I was scrolling through my restaurant apps, taking stock of my birthday-month-perk options. And then I noticed that Noodles and Company had sent me a free entree that didn't even have anything to do with my birthday.
SWEET.
So, I popped in there and ate a pasta dish by myself, while reading my book club selection.
Tuesday
I made King's Hawaiian baked sandwiches, using Aldi's version of the rolls, and I'm happy to say they worked great. Salad on the side.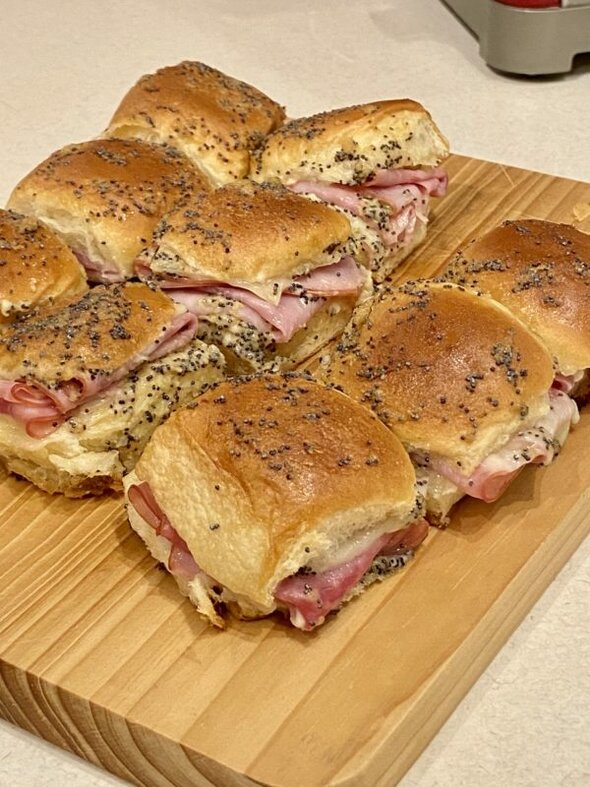 Wednesday
Unfortunately, when I customized my Hungry Harvest box, I neglected to notice they'd put more potatoes on the list.
OH NO.
And here I had only jussssst gotten through my potato backlog. Sigh.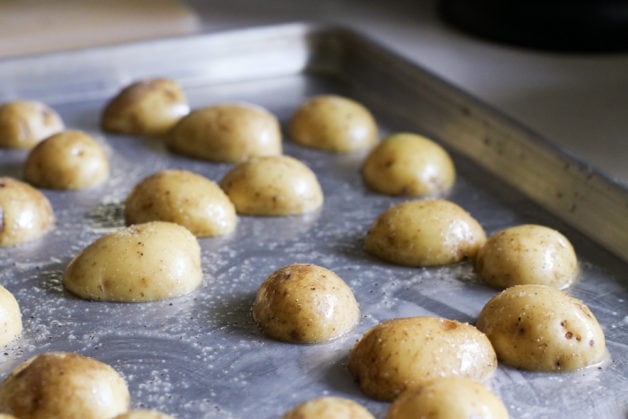 So I roasted some potatoes, cut up some produce, and bought a rotisserie chicken and that was dinner.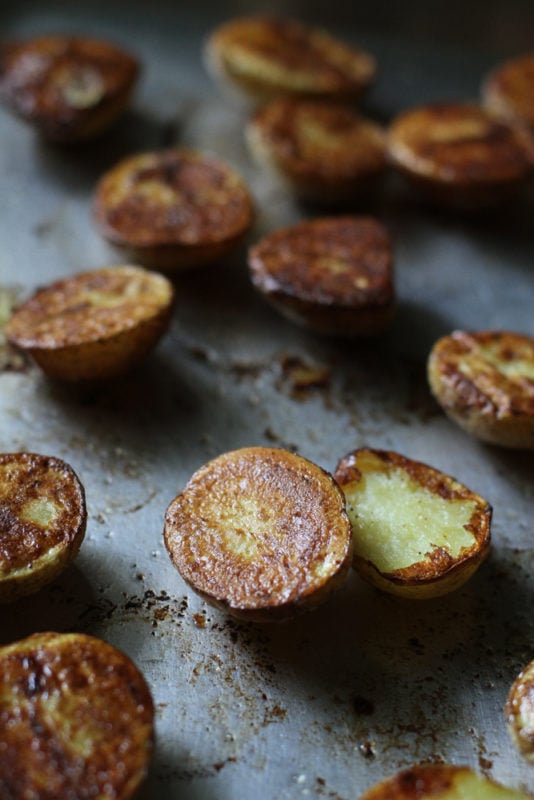 Thursday
The girls were out, so I just scrounged in the fridge; mostly I ate up the rotisserie chicken (topped with some sauce, of course).
Friday
Zoe's dog-sitting for the weekend, so it'll just be Lisey and me here for a few nights. Hmmm…maybe we should eat some shrimp (which Zoe is allergic to!)
What did you have for dinner this week?