Onto a birthday cake. 😉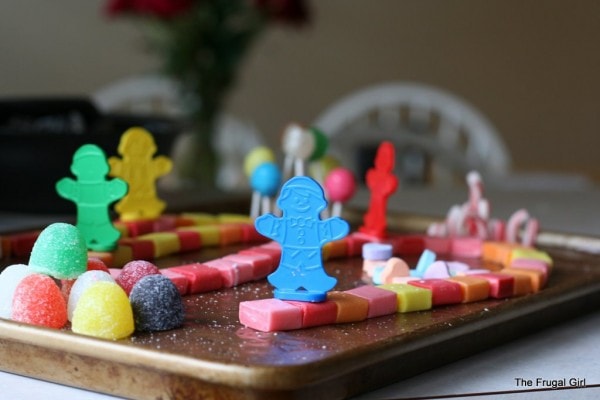 Which was a (modified) replica of a CandyLand game board.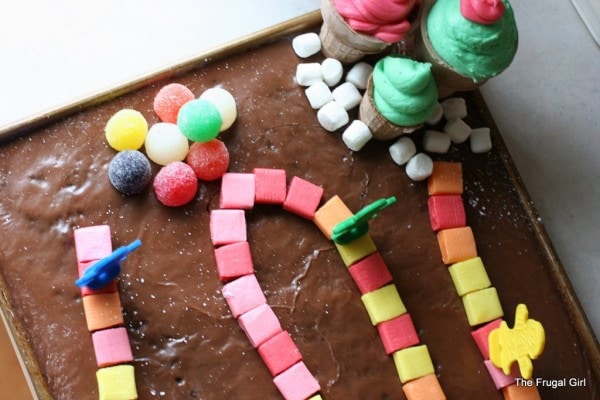 We didn't use all new candy, though…broken candy canes leftover from Christmas were perfect for making the Peppermint Forest.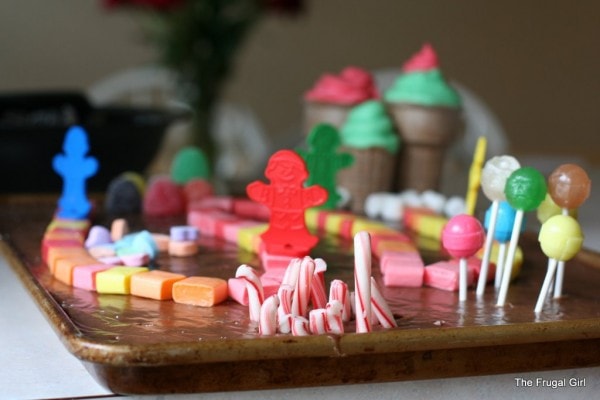 Sonia had a cake like this when she turned 4 (she found the idea in a Taste of Home magazine), and after much vacillating between a Peep cake and a Candyland cake, she finally settled on this for her 6th birthday.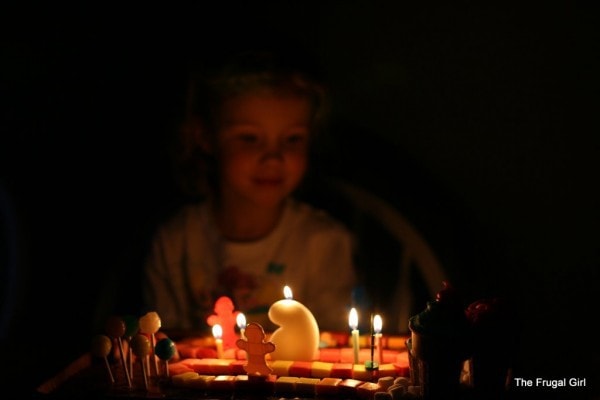 She was not as confused by the trick candles as Zoe. 😉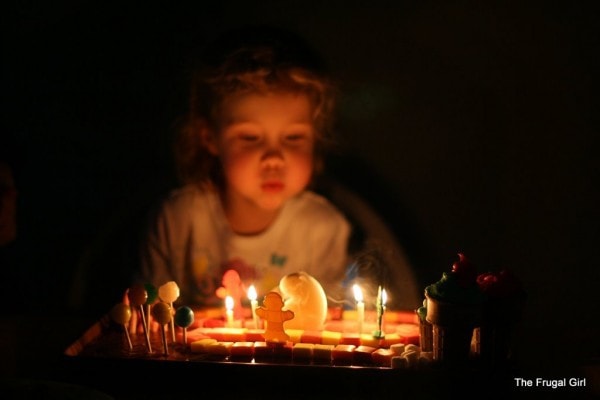 And she and her siblings have been happily eating cake leftovers since Tuesday (a CandyLand cake is huge!).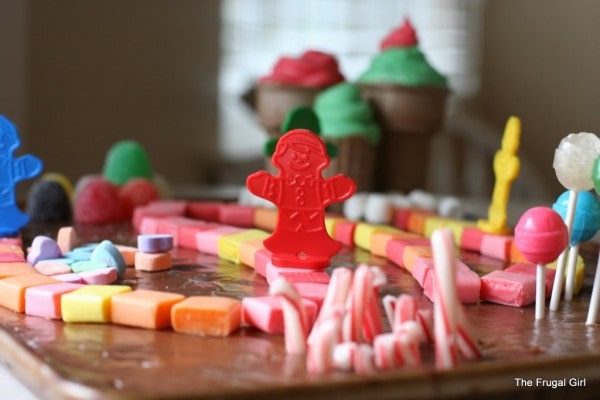 So even though my husband and I are not big fans of cake topped with candy, I'm not at all worried about any of this showing up in my Food Waste Friday picture next week.