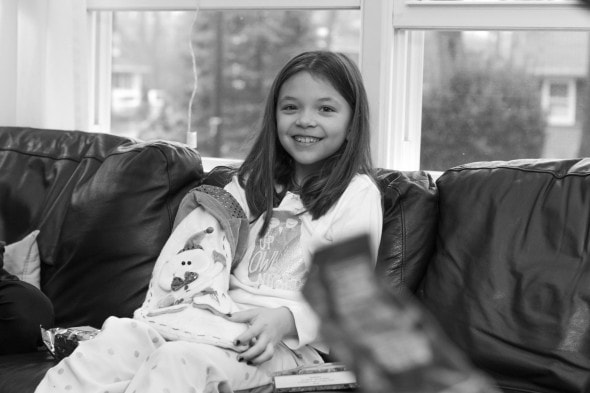 Several of you asked for a little rundown of what we bought for our kids this Christmas, so, this post is for you!
What I'm listing here is just what we bought for our kids…they also give presents to each other, and receive gifts from grandparents, but if I listed all of that, this post would get super long.
How about we start with the youngest kid?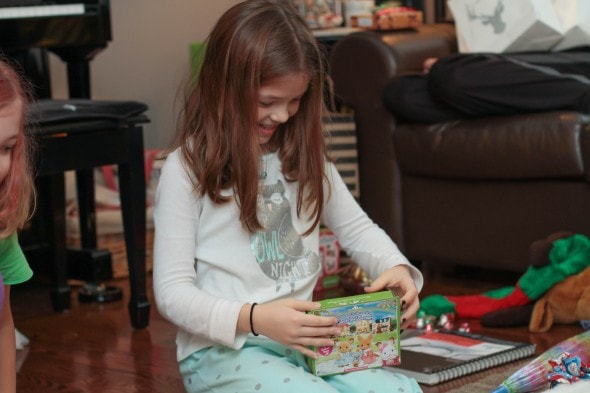 Zoe has been DYING to get the Calico Critter rabbit grandparents, and she was super excited to find them under the tree Christmas morning.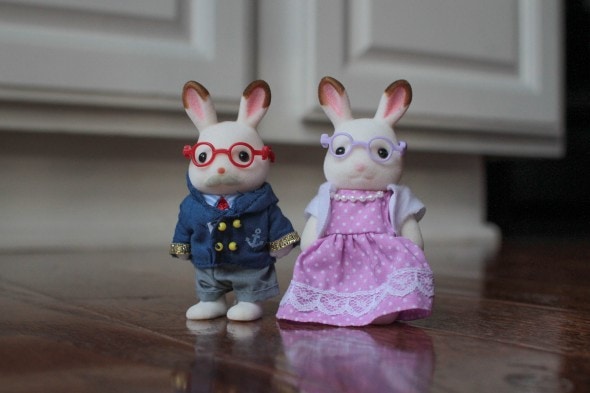 I love the grandpa's mustache.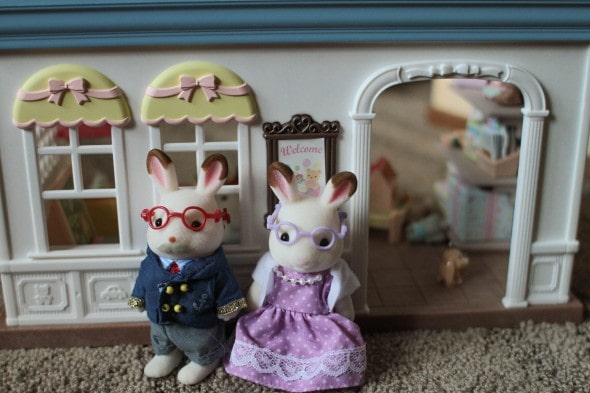 Also, she'd lost her favorite fish earrings from Novica, so the last time they sent me a coupon code, I bought her a new pair.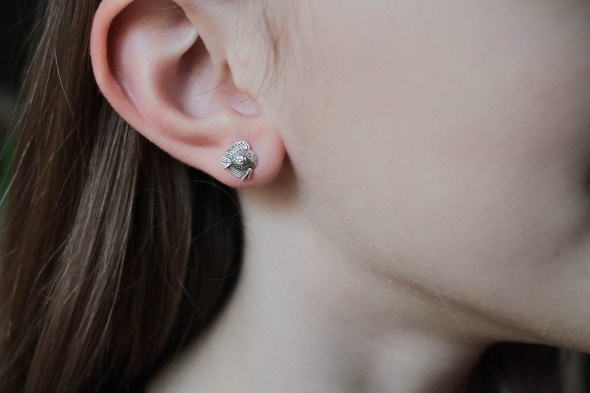 And we got her a big pack of Sculpey clay, which I bought using a 40% off coupon at Michael's.
All three of the girls had fallen in love with a certain umbrella from Target, so we bought one for each of them.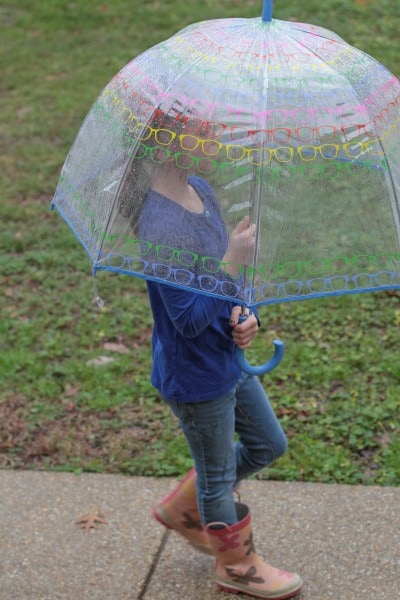 I feel like I'm forgetting something else we got for Zoe.
Hmm…oh, I remember! Her Calico critter musical instrument set is backordered, and we are anxiously awaiting its arrival.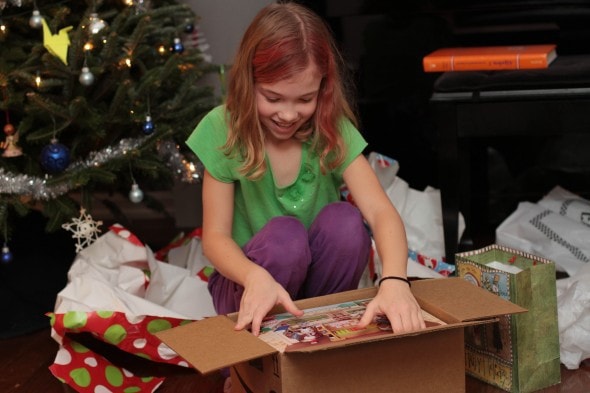 Sonia's one wish for Christmas was the Calico Critter supermarket, which is kind of ridiculously expensive.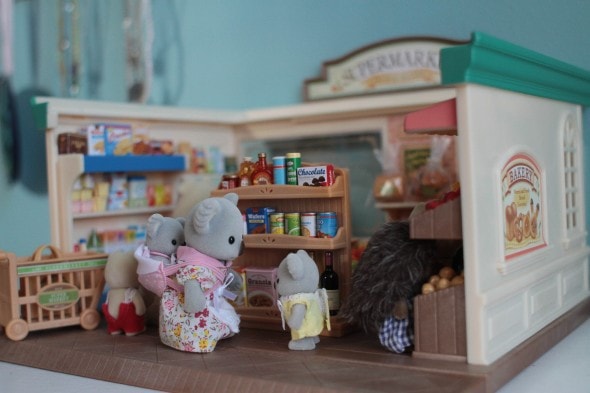 But she really, really wanted it, and she really, really loves it, so I feel like it was worth spending almost our whole Christmas budget for her on this one item.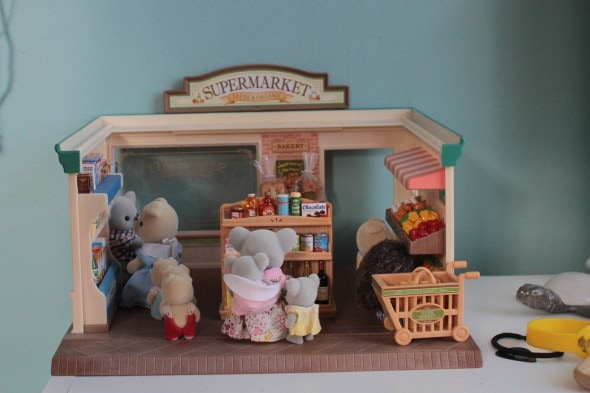 If you have small children at your house, this would probably be a dreadful purchase, because there are so many teeny tiny food items.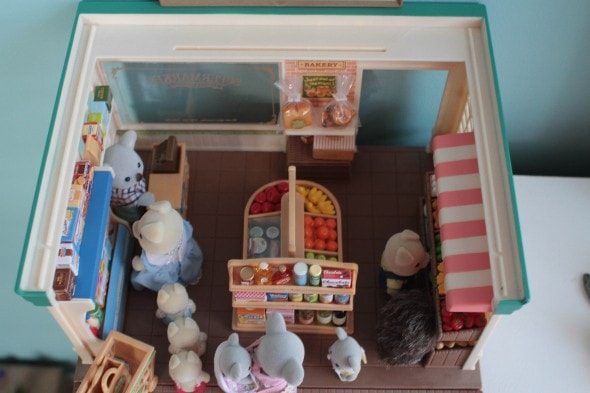 But since the youngest person at our house is almost 10, this is working out fine.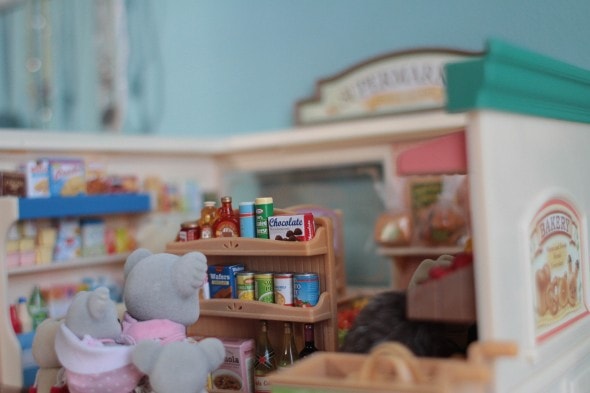 We also got Sonia the washing machine set. The washing machine has a manual spinner on top and it goes at quite a clip!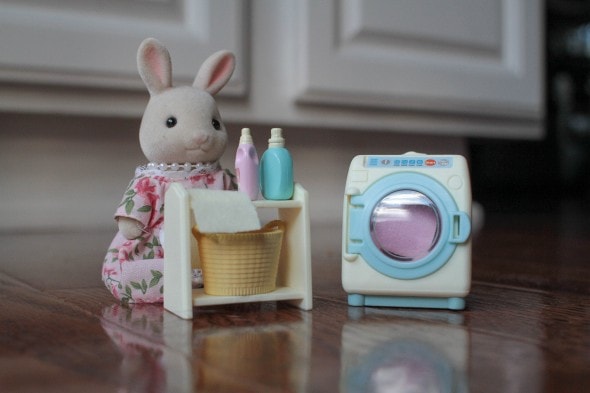 And we got her turtle earrings to match a necklace she got for Christmas a few years back.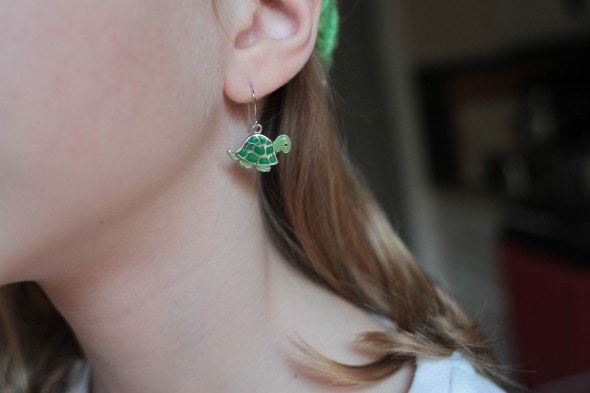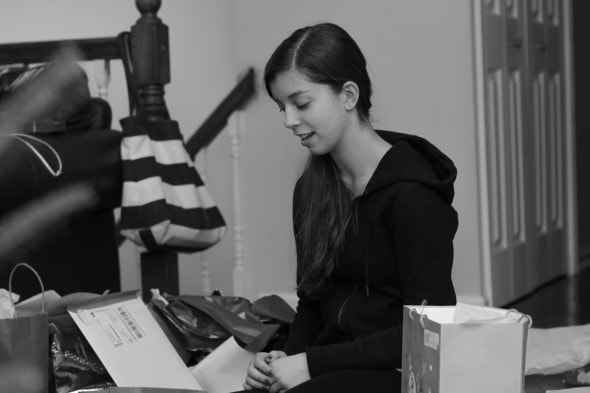 Lisey had put a pair of American Giant sweatpants on her list, and since those are pretty pricey, that was her largest gift.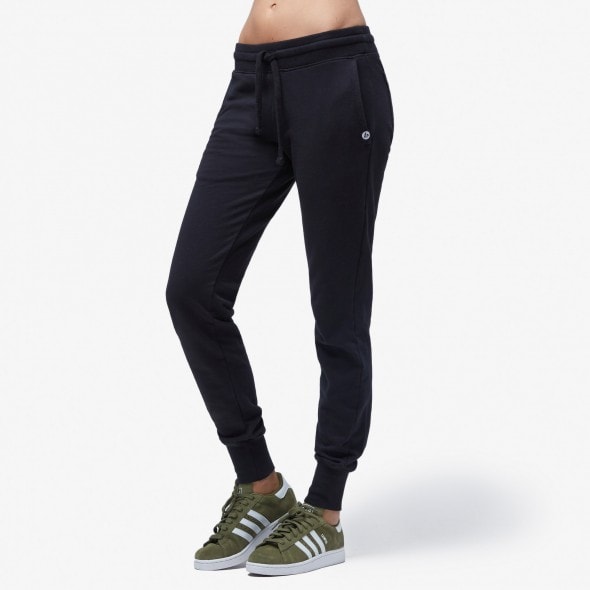 And in addition to that, we bought her a Studio Ghibili movie, some crafting items, and of course, the umbrella.
(Which, hilariously enough, is one of her favorite presents.)
Joshua wanted an American Giant item too…a hoodie (Lisey already got an AG sweatshirt for Christmas last year, which is why she asked for pants this time.)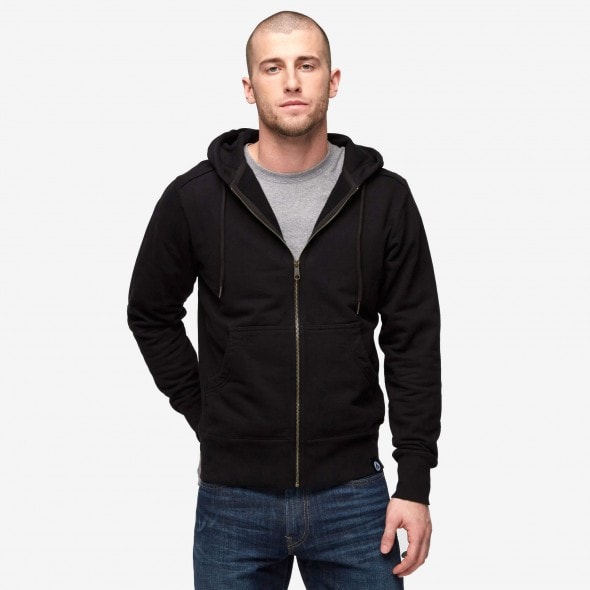 So, now Mr. FG, Joshua, Lisey and I all have American Giant hoodies. Mahhhhvelous.
We're kind of like a walking fan club when we go out now. 😉
We also got Joshua a burr coffee grinder, some Copic markers, and a piece of headgear for airsoft playing.
And that wraps up our Christmas shopping for our kids, except for all the stocking stuffer items which were largely edibles (mostly from Aldi, of course.)
Our kids have all been using/playing with everything we bought for them and that makes me feel happy. I can't really get into mindless gift buying or gifts that turn into useless clutter, but well-made gifts that my kids will really love are a whole 'nother story.
More of that, I say!
Edit: I forgot to tell you yesterday that there are a limited number of Mrs. Meyer's free cleaning sets, so if you are wanting one, it's smart to get it now rather than later.