One of my goals for 2015 is to read more books, and since goals are more fun to complete when we share our progress, I'm going to keep a running monthly list of the books I read this year.
They're not all books about frugality (by a long shot!) but reading is a fun and frugal hobby, and since I usually find other people's reading lists helpful, I'm hoping you'll find this to be a useful page.
January
For Women Only: What You Need to Know About the Inner Lives of Men
An easy read by a Christian author, based on a survey of men. Nothing super astonishing to me, but a good reminder of some things I already knew. Of course, I think it's always smart to actually check with your guy to see if what the book says actually IS true about him, rather than operating on assumptions. You know…communication.
Astonish Me
A surprisingly gritty novel about a ballerina.
Me Before You
I don't usually like sad stories, but for some reason, I couldn't put this one down, and I got a super late start on things one day because of that. 😉
The Definitive Book of Body Language
I've been wanting to learn more about how to understand people based on their body language, so I checked this out from the library. It was interesting and informative, but whoa! There's just SO MUCH body language to learn about, I feel like I'd need to read this several more times to get it all stuck in my brain.
Hatching Twitter: A True Story of Money, Power, Friendship, and Betrayal
Modern Mrs. Darcy recommended this story of the hatching not only of Twitter but of Blogger itself. It's kind of a sad story about the dog-eat-dog nature of business. At the same time, it's super fascinating to read about what happened behind the scenes of a service I was actually using while all this went on.
February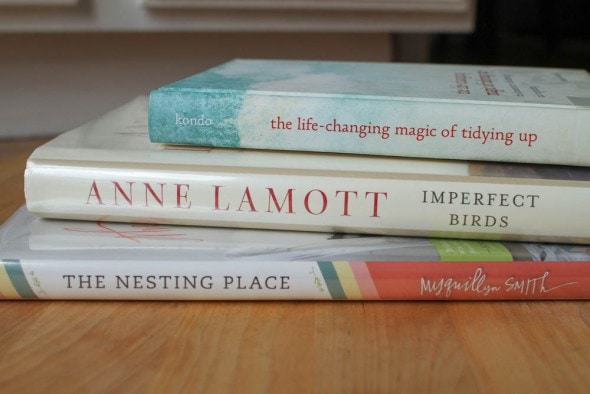 Imperfect Birds: A Novel
I enjoyed Anne Lamott's Bird by Bird
so much (a book about writing), I thought I'd pick up one of her novels. But sad to say, I enjoyed her book about writing more than I enjoyed this book.
I think the problem is that I couldn't really relate to any of the characters. The drug-addicted, lying teenager, the widowed and remarried mom, her writer husband…I just couldn't imagine myself in any of their shoes.
The Nesting Place: It Doesn't Have to Be Perfect to Be Beautiful
This is a really lovely book, full of photos and sidebars, and perfect for skimming or reading in little bits. While The Nester's decorating style is different than my own (I lean more minimalist than she does), I still gleaned some helpful ideas from this book (must hang my curtain rods higher!), and I especially appreciated her words about contentment.
The Life-Changing Magic of Tidying Up: The Japanese Art of Decluttering and Organizing
I loved some things about this book and raised my eyebrows at others. A fuller review coming soon.
The Homeschooling Handbook: How to Make Homeschooling Simple, Affordable, Fun, and Effective
I got a complimentary copy of this, as there's a quote from me in the back. 😉 Geared toward early homeschoolers or toward people considering homeschooling, it still has helpful information for people like me. Lots of profiles of homeschooling families who run the gamut from unschoolers to classical homeschoolers.
March
How To Blog For Profit Without Selling Your Soul
I've read this once before, but it's a good re-read for any blogger. The only thing that bums me out when I read books like this is the fact that I only have so many hours to devote to my blog, and that's that. I could do more with it if I had more time, but at this stage of my life, and especially during the school year, my hours are limited because I've chosen to prioritize things like homeschooling.
So, I just have to remind myself of that, or I will get discouraged.
The Seven Principles for Making Marriage Work: A Practical Guide from the Country's Foremost Relationship Expert
Someone on a blog somewhere mentioned this one (do you love my specificity? I just can't remember!), so I checked it out from the library. Lots of helpful information, but I feel like I need to read it again in order to remember more of it! It sparked some good discussions between Mr. FG and me, though.
April
Eat That Frog!: 21 Great Ways to Stop Procrastinating and Get More Done in Less Time
I've read this one before, but picked it up again because it has a lot of good stuff, and I was pretty sure I'd forgotten some of it. One takeaway I'm remembering this time: Set the table (which means "Get things ready so that you can dive right into a task.) This has lots of blogging applications!
The Power of Habit: Why We Do What We Do in Life and Business
I did not like this one as much as I thought I would, mainly because I felt like the author was sort of trying to make examples fit his topic and agenda, especially in the last half of the book.
Protecting the Gift: Keeping Children and Teenagers Safe (and Parents Sane)
The edition I got from my library was a little older (I'm sure the new one has a lot more internet-specific info!), but it was still good. Lots of sensible, not-alarmist advice for parents.
May
I Know How She Does It: How Successful Women Make the Most of Their Time
This is less of a time-management tome (unlike Eat That Frog!) and more of a change-your-mindset book. Vanderkam challenges assumptions about the amount of time necessary to cook and clean, and says that simplifying, lowering your standards, and outsourcing some things is key to making your life work as a woman with a full-time job.
(I don't have a full-time job per se, but rather several part-time jobs, which, when combined with homeschooling, probably ads up to a full-time job. So, I'm probably not exactly the target audience, but I still found the book enjoyable/helpful. And I love that Vanderkam maintains that you can sleep AND do big things with your life, which is something I say all the time. I actually think sleep is key to doing meaningful stuff with my life!)
Stuffocation: Why We've Had Enough of Stuff and Need Experience More Than Ever
This was an interesting take on the whole minimalism/decluttering/simple living movement. Basically the idea is not that we need to live spartan lives or go back to living off the land (which ends up being sort of, uh, not simple anyway!), but rather that we should spend our time and money creating an economy based on experiences, not stuff.
June
Daring Greatly: How the Courage to Be Vulnerable Transforms the Way We Live, Love, Parent, and Lead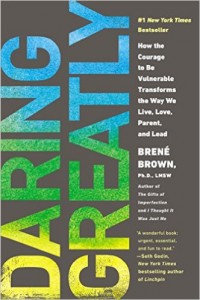 I've seen this book recommended allll over the place and I finally managed to read it!
One of my favorite parts? The way she distinguishes between guilt and shame.
Guilt? I did something bad
Shame? I am bad.
Super helpful for parenting, I think, and also for examining my own thought processes.
July
I think Modern Mrs. Darcy recommended this one. Basically, it tells about all the possible pairings of Myers-Briggs personalities and then gives advice on how to make each pairing work best.
(Mr. FG and I are INFP/ISFJ.)
August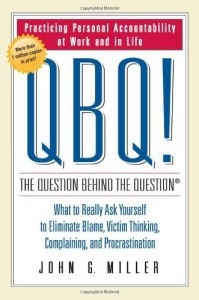 This book was just ok. If you like simple books with super short chapters, you'd love this, but for me, it just lacked a little depth. I wanted ideas to be fleshed out more.
September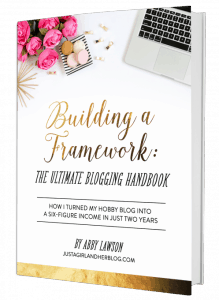 The Brilliant Business Moms recommended this book, so I downloaded it and I really liked it! It's got some great actionable content, and I've been able to implement some things right away.
(That main dish roundup page? I got the idea for that plugin from this book!)
October
I'm not super well-educated about retirement, so this was a helpful read for me. Especially helpful was the section on debunking retirement myths (there's a whole chapter on debunking social security myths, which was enlightening!)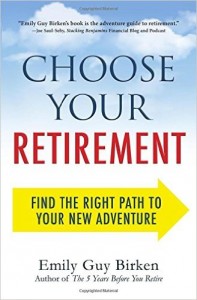 On Second Thought (halfway)
I started reading this one, thinking it would be interesting but I gave up. There were SO MANY detailed explanations of experiments psychologists had done, and I couldn't take it any more. It might be more interesting if you ARE a psychologist or sociologist or if you are fascinated by the process of experiments, but I'm really more interested in hearing a summary and the results of the experiment.
And it might have worked if the writing was just more engaging overall, but as-is, it wasn't working for me.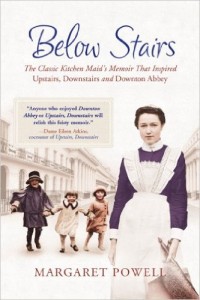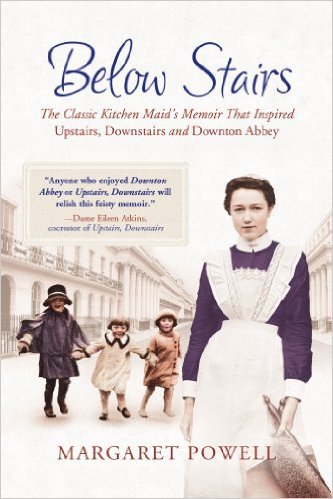 I LOVED this book. So delightful to read, especially if you've watched Downton Abbey. The writer has a fun way with words, and she's surprisingly frank and open. If you enjoyed Downton Abbey, you'll dig this book.
Amazon links are affiliate links.