This giveaway is now closed. Congrats to Gina, the winner of the $75 Cozy Wall Art gift certificate!
How about we close out the week with a giveaway?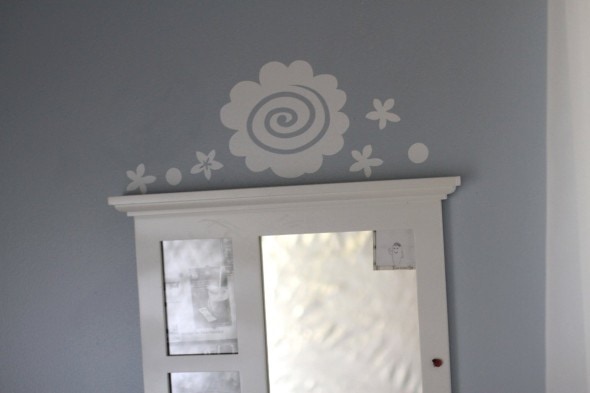 I'm not giving away Lisey's super-awesome Goodwill mirror…but the decals above it are up for grabs (well, not those particular ones, but you can win your own!)
Cozy Wall Art, a company that makes a wide variety of wall decals here in the U.S., sent me some to try out.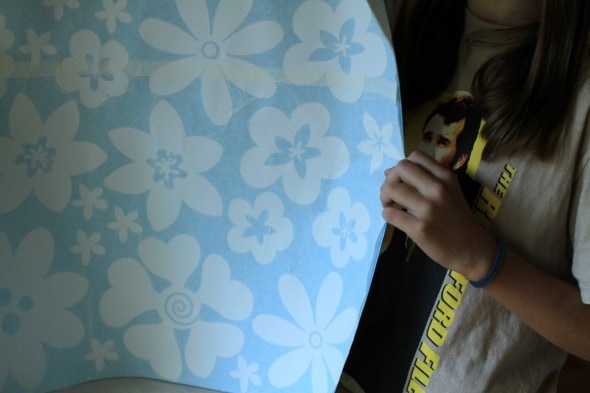 I didn't have a good spot in my house for one of the larger decals (though I do really like some of them, like this cherry blossom triptych.), so the small white flower decals were perfect for me.
A bonus flower was included in the package (a test decal comes with each purchase), and I tried installing that one inside a closet, just to get the hang of things. 😉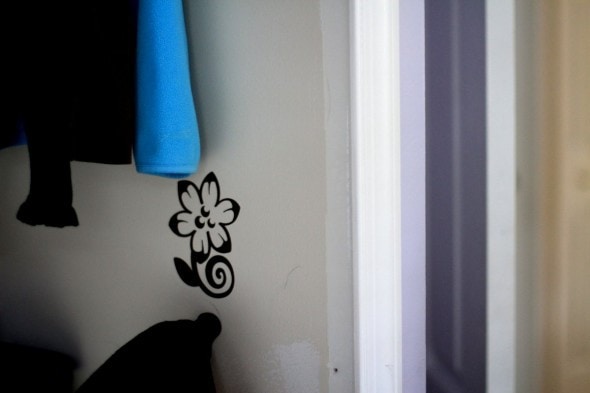 And then I got more brave and started putting them all over my girls' rooms.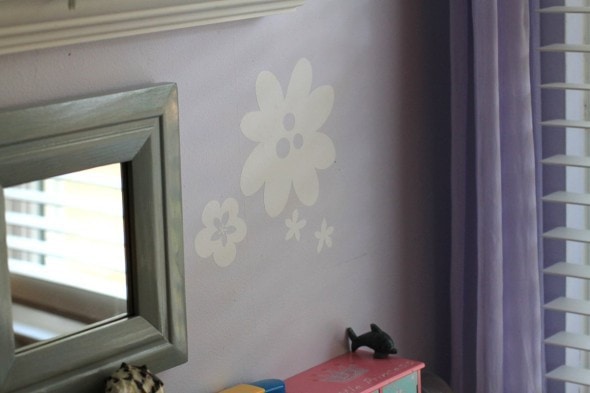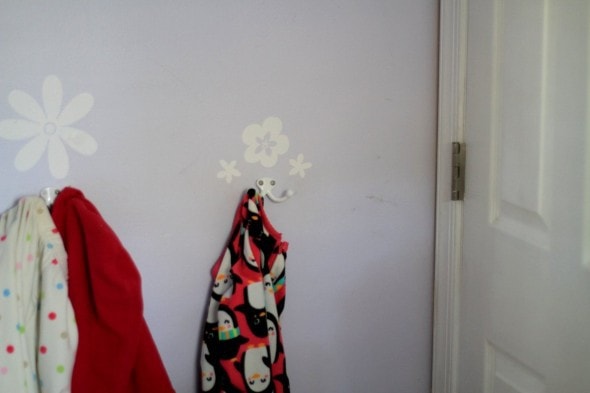 Putting on a larger wall decal would be a bit more nerve-wracking to me, but the small flowers are really easy to work with.
To install the decals, basically you put them on the wall….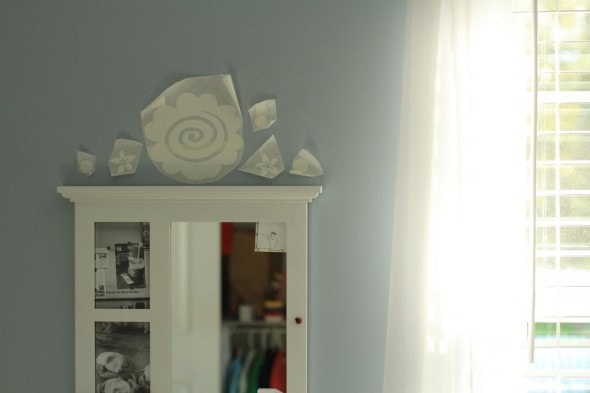 And then run the included tool over the decal to help it adhere to the wall.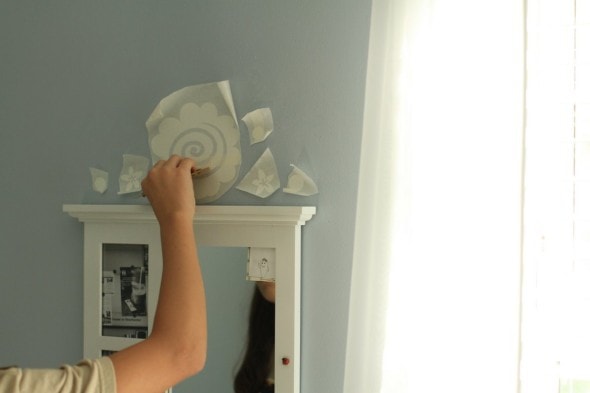 Then you peel off the translucent paper, leaving just the decal behind.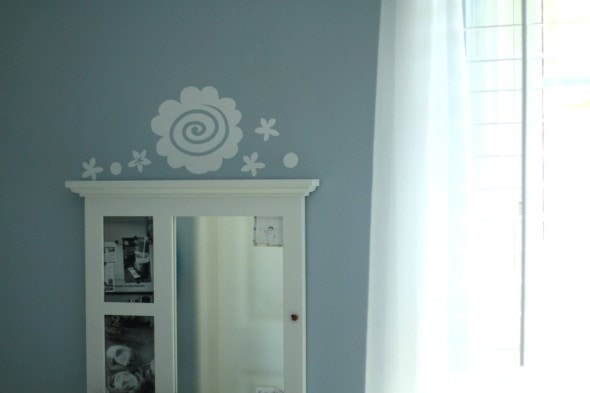 (I have no idea why Lisey's wall color looks so odd here. What kind of photographer took this photo anyway??)
The decals aren't glossy, so they really do look almost like you painted them on the wall. And I like that the wall color shows through the empty spaces in the decal.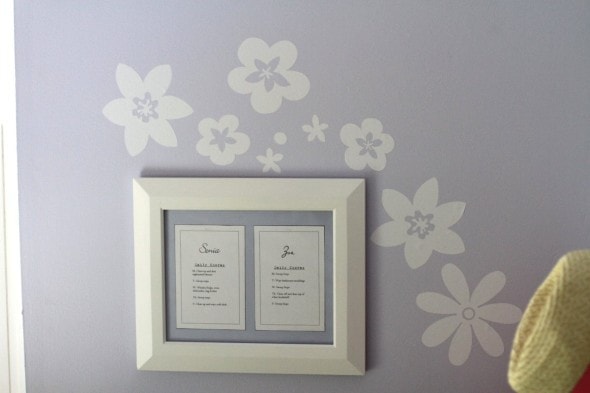 The decals aren't reusable, but they are totally removable and won't damage the paint on your walls.
Cozy Wall Art decals start as low as $12 (there are a bunch of sets of small decals for $12, which will give you lots of design flexibility), and the flower decals I used cost $25, so this is a pretty affordable way to spruce up your walls.
The Giveaway!
Cozy Wall Art is generously giving away a $75 gift certificate to their store, and since the most expensive decal in the store is $80, you can pretty much shop to your heart's content with this certificate.
To enter, just leave a comment sharing what your favorite decal is (hop on over to the Cozy site to browse through the options.)
The giveaway will close at midnight EST on Sunday, November 3rd, and I'll announce the randomly chosen winner on Monday morning.
One entry per person, please.
Disclosure: Cozy Wall Art sent me a sheet of decals, but this post is not otherwise sponsored in any way.
________________
Joshua's 365 post: My Pumpkin, Revealed!