I've got two things in my inbox that I wanted to share with you, and I'll make this super quick.
One
Right now, you can get a Big Hero 6 DVD free through TopCashBack if you are a new member.
TopCashBack is like Ebates, but I usually find their cashback rates to be slightly higher, so I generally check there first.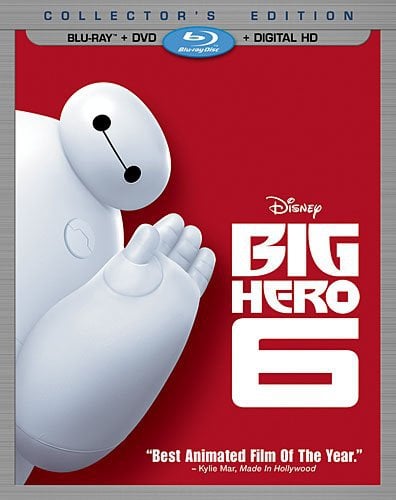 You do have to buy the DVD through Walmart.com, FYI.
I'm not a Walmart fan, generally speaking, though I occasionally shop there under duress. But I know a lot of you have no choice but to shop there, and hey, you might as well get the DVD free.
(We do unabashedly love Big Hero 6! And Baymax. Baymax is the best thing ever.)
The DVD offer ends tomorrow, so hurry up if you want it.
Two
Today is Swagbucks' 7th birthday, and they have some special birthday stuff goin' on involving bonuses and games and such.
(If you don't have a Swagbucks account yet, go sign up for a free one!)
This post contains affiliate links for TopCashBack and Swagbucks, which are both services that I use myself.