(our egg hunt was a little late this year…I do realize Easter was over a week ago!)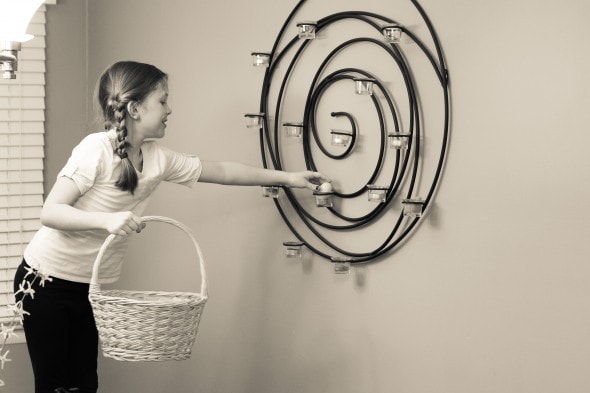 Joshua and Lisey have been forgoing the Easter egg hunt for the last year or two, but Sonia and Zoe are still firmly on the not-too-old-for-this-yet side of the fence.
(They can't understand why in the world Joshua and Lisey don't want to hunt for eggs!)
But the egg hunt is still a family affair because Joshua and Lisey help Mr. FG and me hide eggs for Sonia and Zoe, and we all have a great time watching them try to find what we've hidden.
There's nothing quite as fun as watching a kid repeatedly walk by a hidden egg, am I right? I think being an egg hider might be even more fun than being an egg hunter. 😉