I wrote a little about shaving last week in my post about 99 Cent Razors*, but I have a few more things to say that didn't fit in that post.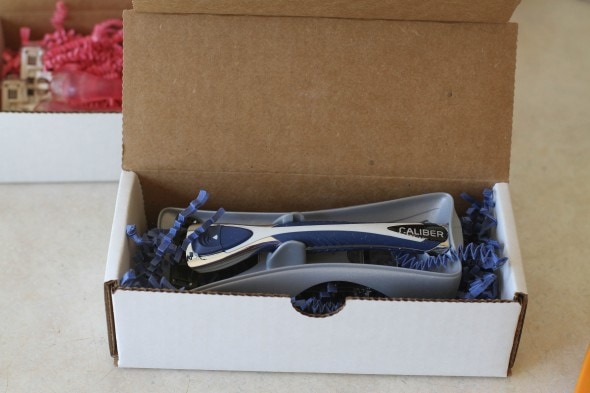 *99 Cent Razors = great site to get cheap, high-quality razors with little packaging.
So.
This is kind of a shaving miscellany post.
Shaving Cream
I haven't bought shaving cream in eons.
Why?
Well, it's kind of expensive, there are alternatives that work fine, and it comes in those metal cans that are hard to recycle.
Plus the metal cans always seem to rust in the moist bathroom environment.
I mostly use bar soap (Third Day Naturals) to shave. It lathers up really nicely, and like most bar soap, produces very little trash compared to shaving cream cans.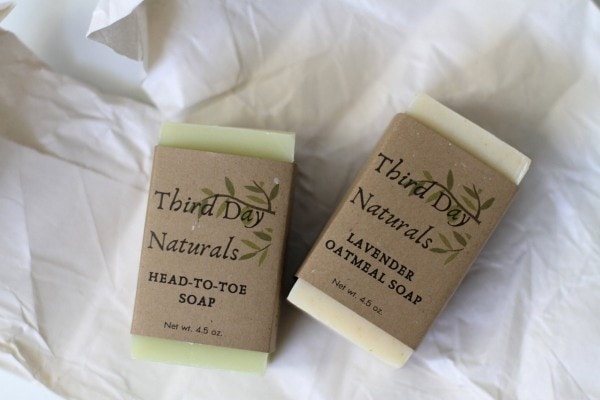 If I don't have bar soap handy, I just lather up some "body wash" (a.k.a. basic shampoo, which doubles nicely as body wash).
Also, many of you have written in to say that cheapie conditioner works great as well. That's a fairly low-trash option too, as it comes in recyclable bottles.
Making Razors Last
A reader sent me a tip last week to make razors last, and though I obviously haven't had time to test it out personally, I thought I'd throw it out there.
She says giving your razors a quick dip in rubbing alcohol post-shaving will make the razors last longer.
Apparently (from what I read on the internet), this is useful because it helps to completely dry the razor, which will keep the metal in better shape.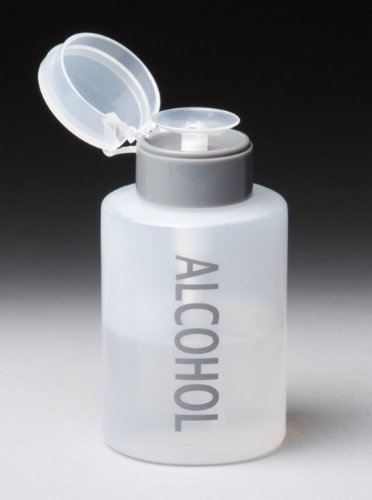 I'm pretty dreadful about drying my razor, but I'm gonna try to be better in the future, and I'm going to add the rubbing alcohol trick to my routine.
Electric Razors
Mr. FG is not a particularly whiskery male specimen, which means he doesn't need a super close shave every day. So, he opts to use an electric razor. This means no shaving cream is necessary, and his razor lasts for years and years.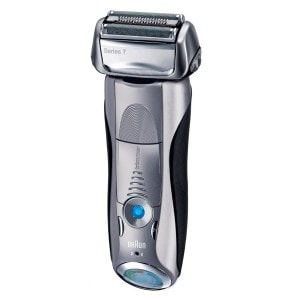 (I believe he's on his second or third since I married him 18 years ago, and Joshua's using the one he last replaced, since Joshua hasn't exactly got an enormous beard going on at this point.)
I don't know the stats, but I doubt his razor uses much electricity, plus it requires no water, and lasts for years. So, I'm pretty sure it's a frugal option.
Though men with very thick, fast-growing beards may find the not-as-close shave to be annoying, less whisker-iffic men will probably be fine.
_________________________
Alrighty…that's all I've got to say about shaving for now. What did I miss? Share your shaving savings ideas in the comments and help your fellow readers out.
_________________________
P.S. I know that many of you are fans of straight blade shaving, which I haven't personally tried yet. But it is a very frugal and low-trash option.
P.P.S. I also know that just skipping shaving/trimming altogether is probably the cheapest options. But the men in my house haven't got enough whiskers for a beard. And I'm not really anxious to give up shaving. 😉 So, $0.99 razors and soap it is for me!
P.P.P.S. The girls were so gratified to read all of your kind comments yesterday about their kiwis. 😉