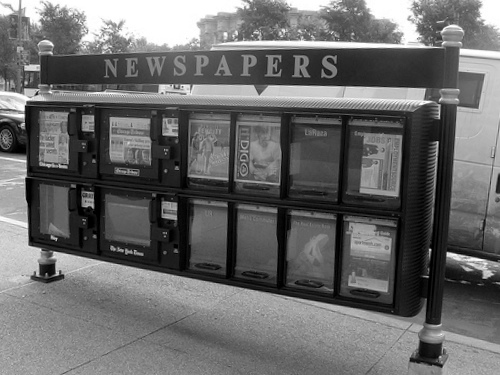 As I was perusing my blog stats this morning, I noticed that my blog had been linked to from this post. Apparently, a food columnist wrote an article about food waste in a local California newspaper, and she mentioned my blog and Wasted Food as resources for people looking to reduce the amount of food they waste.
Then today, a reporter from a Chicago newspaper did a phone interview with me about food waste. I think that article is going to be published sometime in the next couple of days.
So, this is exciting! I'm glad to be able to help spread the word about food waste reduction, and I hope these two articles help to inspire more people to buy less food and to use up the food they buy.
By the way(and I don't think I've mentioned this before), I've been featured twice at Jonathan Bloom's excellent blog, Wasted Food. The most recent post is here, and the first one is here. Jonathan's blog is allll about food waste, so if you don't get enough of that around here, I'd recommend hopping on over to check out his blog.
Photo by laffyk.