Do you think it's horrible to give second hand gifts to children?
Zoe doesn't.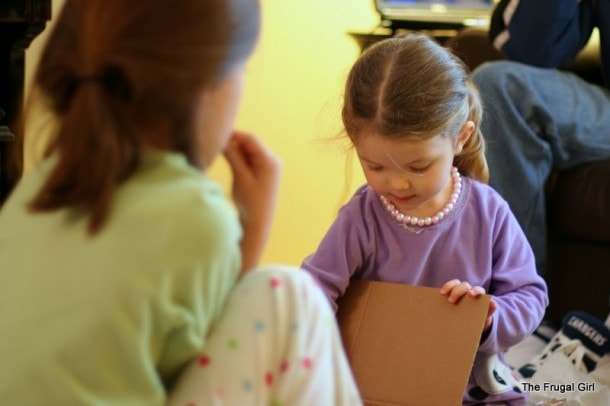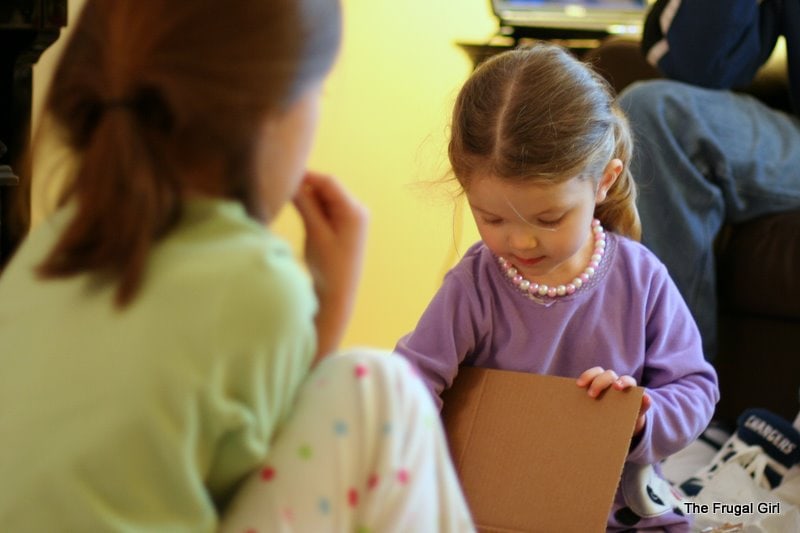 Especially when the used present is a big box of Duplos from Ebay.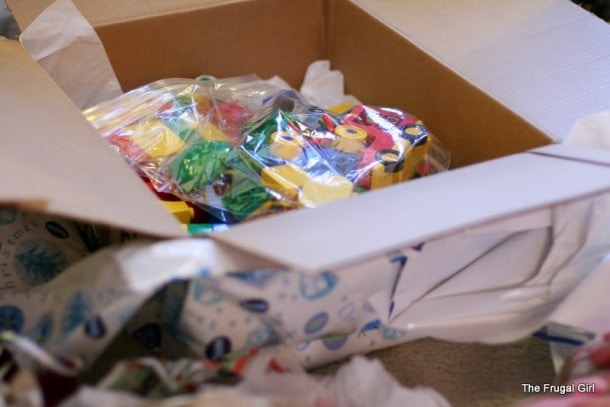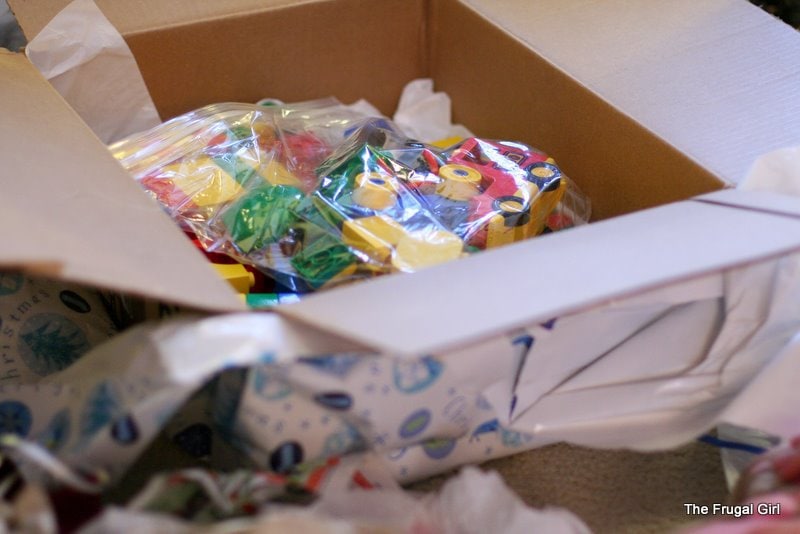 Especially when getting used Duplos means that she gets about 3 times as many as she would otherwise.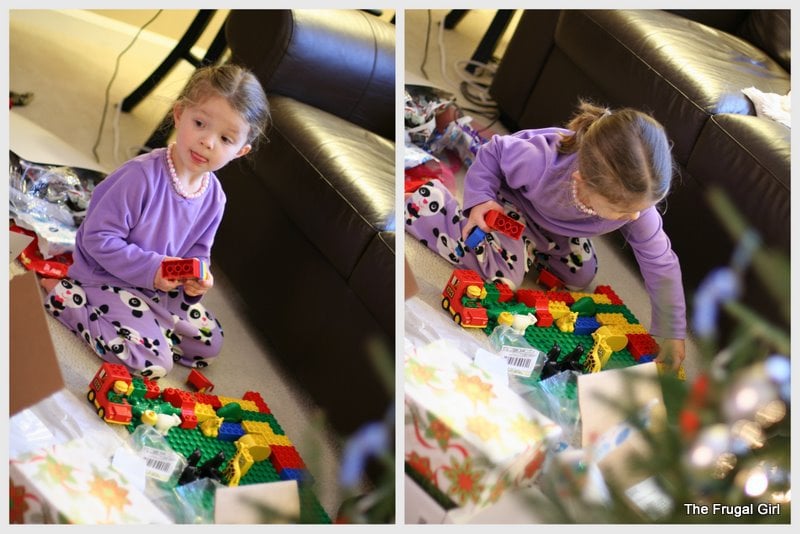 No, Zoe isn't at all concerned.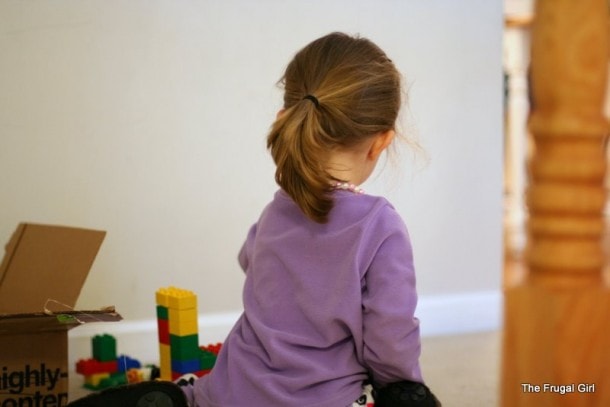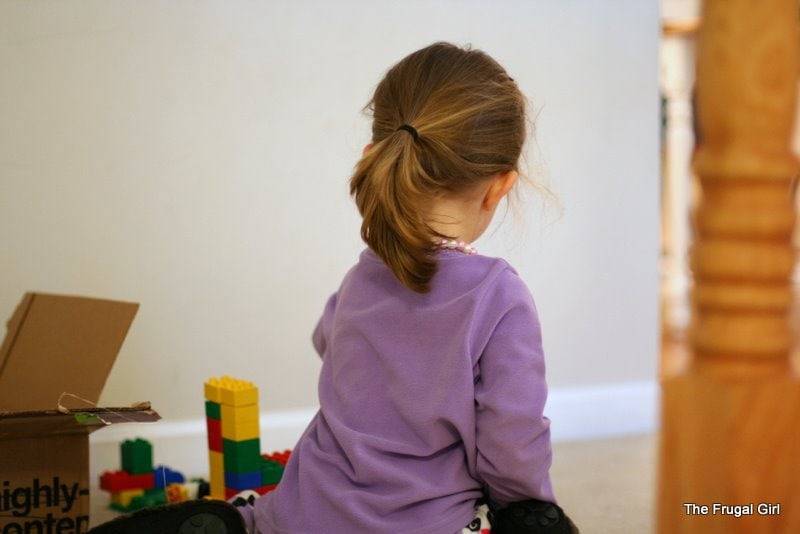 And hopefully, even 10 years down the road when she's a teenager, she'll still be as unaffected by the lack of original packaging as she is now.