I'm a pretty diehard Schoola shopper, as you know…the girls and I have quite a collection of gently-used Schoola clothes now, and I love that I can get the basic equivalent of thrift-store shopping done right from my house.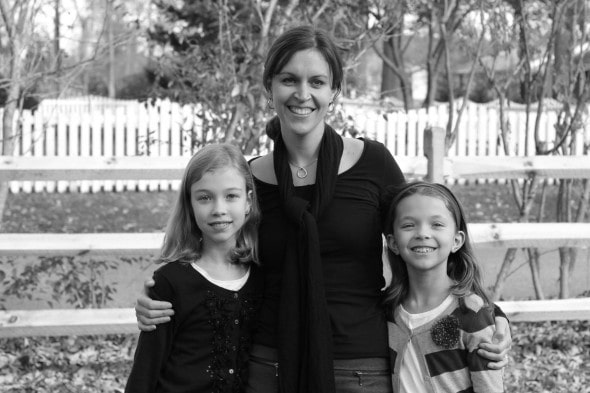 If gently used isn't your jam, though, and you'd still like to support Schoola's educational mission, maybe take a peek at their new with tags items.
Schoola has always had some new-with-tags items donated by individuals, but lately, they've had several brands (Gymboree, Tea Collection, Modcloth!) donate larger quantities of brand new items, and when you buy these, proceeds go toward The Malala Fund.
Schweet.
Schoola invited me to pick a couple of items out to review, and I found some things for my girls plus a few for me. Whee!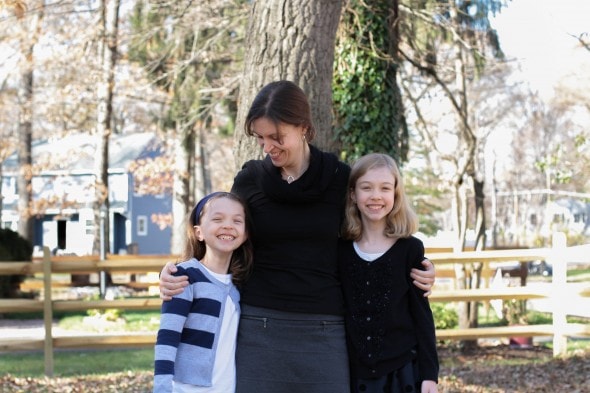 I got an Athleta NWT skirt, which I paired with a black tee from Goodwill.
Sonia has a NWT Abercrombie and Fitch sweater from Schoola, which she's wearing with a skirt from Goodwill.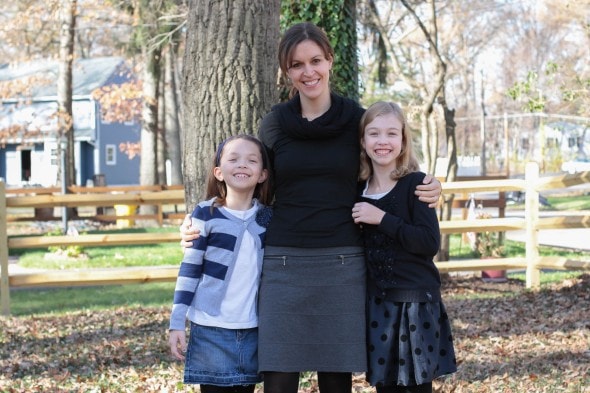 And Zoe's wearing an Old Navy sweater with an Old Navy skirt, both from Schoola.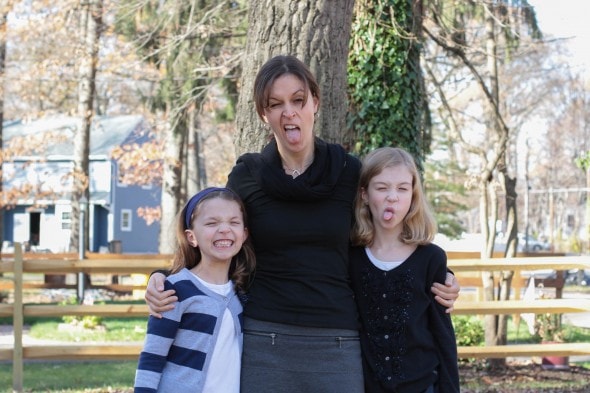 (We tried to be serious while we were taking pictures, but we cracked eventually.)
I didn't just choose winter clothes, though…as often happens when I shop at Schoola, I bought some out-of-season items for wearing next spring/summer.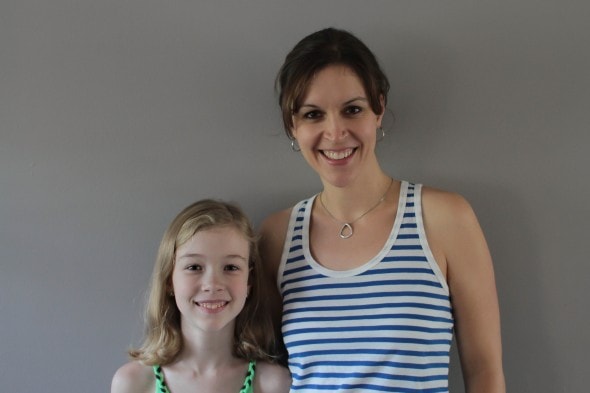 (We modeled these inside. Because it is decidedly not sleeveless dress weather right now.)
Sonia got a NWT Paper Doll dress, and I got an organic cotton NWT stripey dress.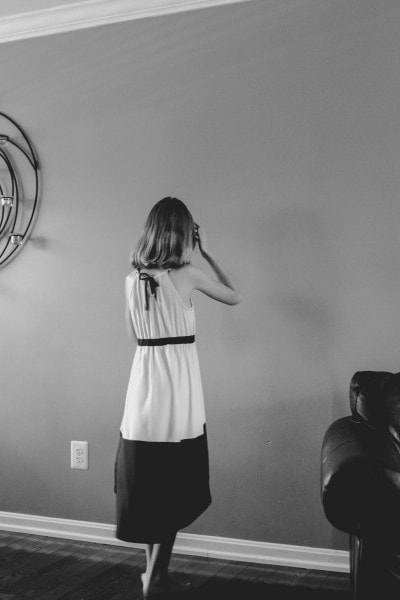 Zoe feels that it is quite a hardship to wait for Sonia to outgrow this dress. In fact, I think she may be hoping Sonia hits a major growth spurt this winter. 😉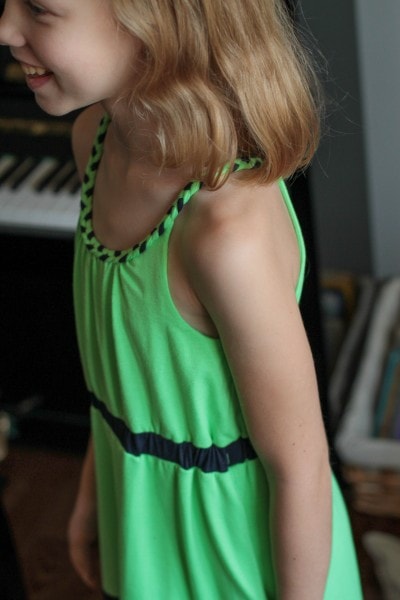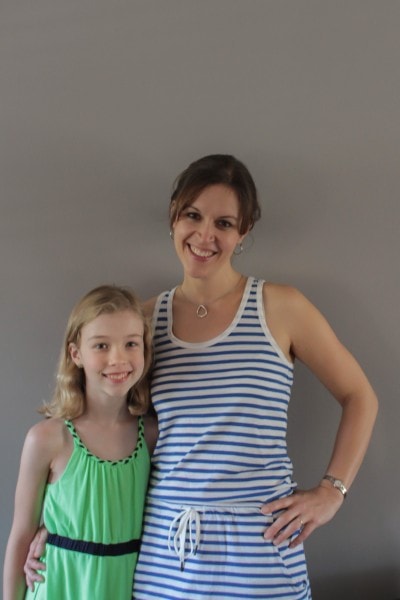 These dresses are hiding out in our closets right now, but when springtime comes, they'll be kind of like a surprise. Ooh! New things!
(I think that's the best part of out-of-season shopping.)
_________________________________
Right now is a great time to shop at Schoola because there are some awesome discounts.
First off, you get free shipping, with no order minimum.
Secondly, there are three discount codes valid now thru December 13th. They're as follows:
Save $5 off $20 with code 5OFF
Save $10 OFF $30 with code 10OFF
Save $20 OFF $50 with code 20OFF
Thirdly (and this applies no matter the season), if you're brand new to Schoola, you can get $20 off your first order (no minimum) if you shop through this link. I'm not sure that discount can be combined with the others, but it's worth a shot, and if you only use one discount, this one is better than the codes. And you CAN get free shipping in combo with this code.
This post contains affiliate links, which help support The Frugal Girl at no extra cost to you. Enthusiasm for Schoola is authentic, though, and these discounts are legitimately awesome.