On Tuesdays and Thursdays, I post a picture and just a few words.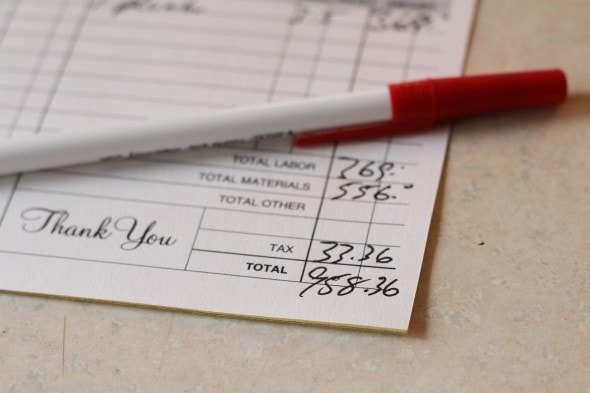 You know the plumbing problem we were having yesterday?
(Sewage was backing up through my shower drain.)
It turned out that the pump which moves water into our drain field had gone kaput. Dead as a doornail.
My brother-in-law says that car repairs somehow always end up being $1000, and maybe that's true for septic repairs too. 😉
Much as I would have preferred to spend this money on something more exciting, I'm thankful we had it in the bank. A $958 septic bill is a bummer, but it's not putting us into a state of financial panic.
No matter how little Mr. FG and I were making, we've always done our best to set a bit aside every month.
Because here's the thing about unexpected expenses:
You can pretty much always expect them to happen. You just don't know when.
Having a cushion in the bank makes it so much easier to weather these kinds of things, and the peace of mind that cushion brings makes all the frugal living totally worth it.
___________________
Here are more details about how manage our savings accounts, in case you were curious. An online bank and automatic monthly deductions are key for us!
___________________