This post contains affiliate links, which earn revenue for this site at no extra cost to you. See my disclosure policy here.
Sandy wrote me and said that she hated her dirty grout so much, she was thisclose to tearing it out and getting new flooring.
But she decided to give Grout Renew a shot after reading about my experience with it. She sent photos and I got her permission to share them with you.
Here's her floor before:
And here it is after: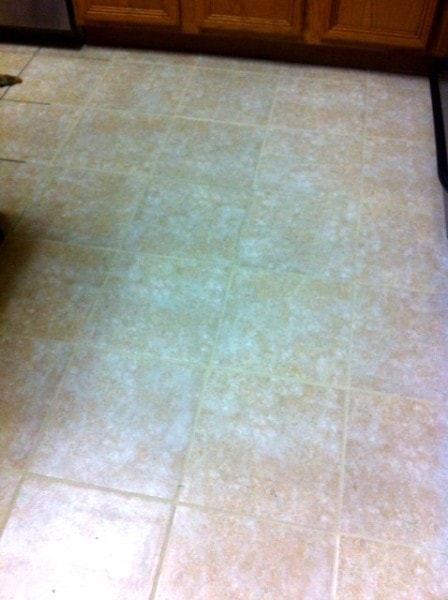 Check out the top left corner where you can see the contrast between the painted and unpainted grout!
Sandy used the linen shade and I think the lighter grout brightens her whole floor up so much. I just heard from her the other day, and she says that three months down the road, the grout is still lookin' fabulous.
In case you missed it the first time around, you can read about my experience with this product and also see before and after pictures of my bathroom tile grout right here.