Sometimes the best-laid plans get derailed. And boy, a lot of things have gotten derailed this last week at my house!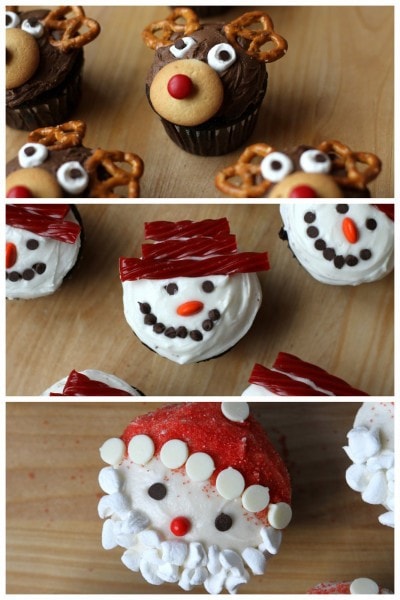 Here was the plan: Aldi had a holiday blogger program this month that didn't work out for me for a number of reasons, so as an alternative, I suggested that I use the gift certificates they sent me to have a cupcake decorating party with my kids and some friends.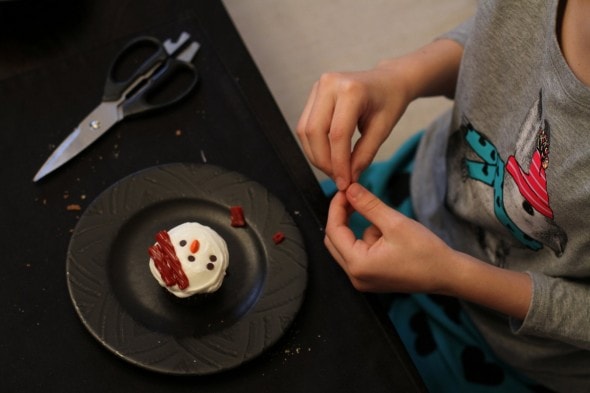 Except that when said decorating party falls on the week when plague is at your house, you might decide that your friends would be more blessed by NOT decorating cupcakes in your germy abode.
I kept thinking we'd all be better before Christmas, but that clearly is not gonna happen. So yesterday, my kids and I made cupcakes (fortunately, they were all feeling well enough to participate.)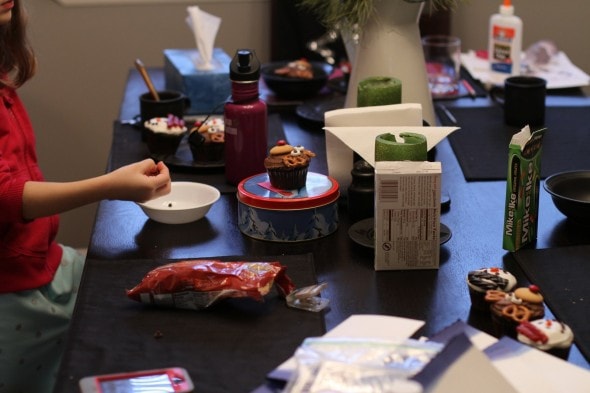 And hey, there are four kids that live here, so, you know, it's sort of like a small (ok, very small) party.
But!
If your house isn't infected with noxious germs, you could obviously make this idea into a party.
And of course, if you live in the Land of No Aldi (I'm so sorry for you!!), you can buy all your ingredients at a regular grocery store.
I made the chocolate cupcakes that Lisey and I always make for our cute cupcake adventures.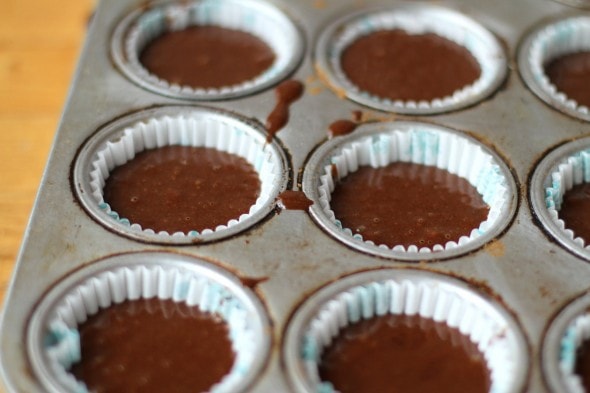 Aldi doesn't carry cupcake liners year round but they do around most major holidays.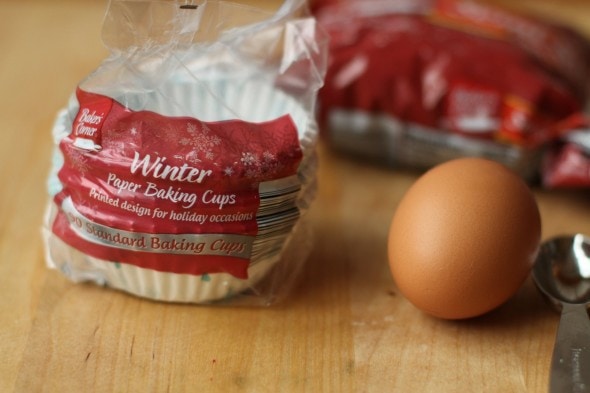 Keep an eye out for clearanced liners after the holidays, by the way! My Aldi is pretty much sold out of them at this point, but your Aldi might have some left to mark down after Christmas.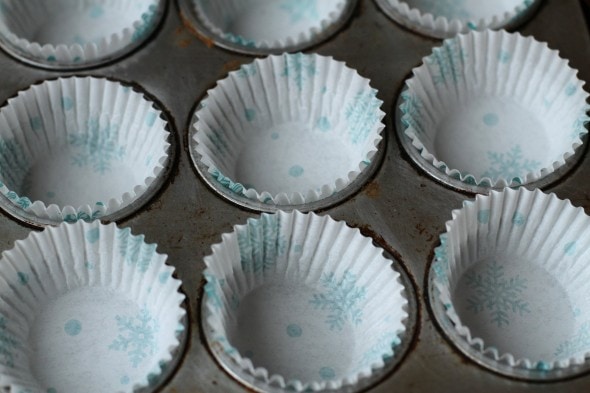 The good thing about chocolate cupcakes is that they obscure the liner almost entirely (the chocolate is so dark, the liner appears dark on the sides), so you can use liners from the wrong holiday with no problems.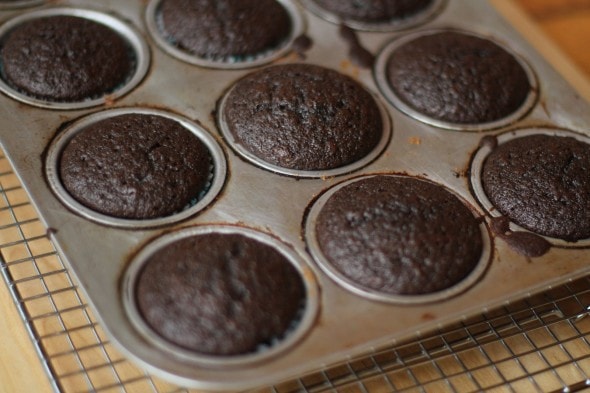 Though obviously I had seasonally appropriate liners this go-round. 😉
Initially, we had plans to make three different kinds of cupcakes: Santas, reindeer, and snowmen.
Since it ended up being a small shindig, though, we opted for just two kinds.
However!
You can read all about how to make adorable Santa cupcakes over on Lisey's blog, since she and I made those last Christmas.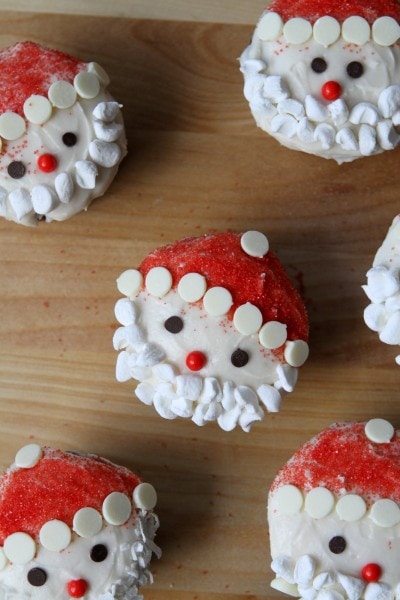 Of course, you need some reindeer cupcakes to go with the Santa cupcakes. You'll use these three things: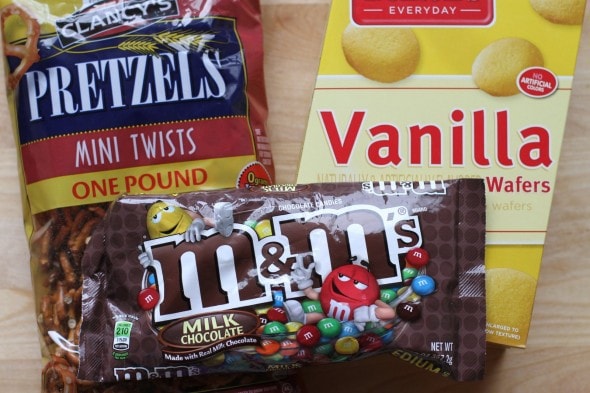 plus chocolate frosting, mini chocolate chips, and mini marshmallows.
Incidentally, am I the only one who thinks Nilla wafers are ridiculously expensive? Every now and then I notice them in a regular grocery store and they're sometimes pushing $5 a box.
Save your dollars and buy 'em at Aldi, I say! The pretzels and M&Ms are from Aldi as well.
(Do you know why Aldi carries brand name M&Ms? It's because they haven't been able to find a supplier who can make a good generic version, so they opt for the brand name rather than sacrifice quality. Same is true for Pringles and Twizzlers. #AldiNerd)
Ok!
So, you'll frost a cupcake with chocolate buttercream, add a Nilla wafer for a nose, and use a bit of frosting to secure an M&M to the wafer. We used red, but your reindeer can have brown noses too, of course. Then add mini pretzels for antlers.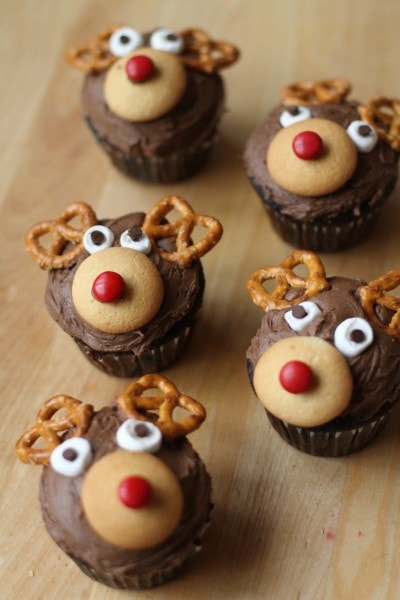 For the eyes, we had to do a bit of figuring.
The original recipe suggested mint M&Ms with a dot of chocolate frosting, but I couldn't find white M&Ms anywhere.
So, we cut mini marshmallows in half, cut a hole in the middle of the marshmallow, and inserted an upside-down mini chocolate chip.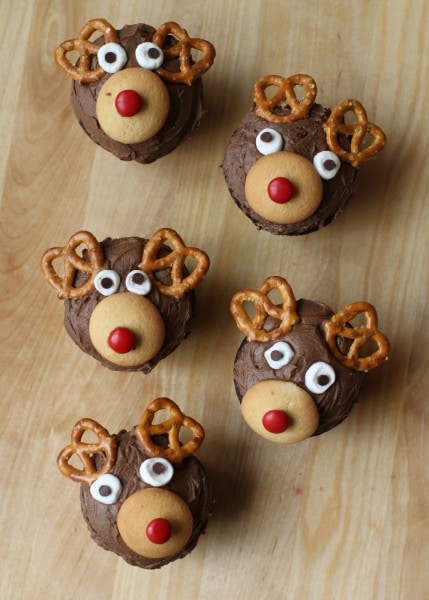 Aldi used to carry mini chocolate chips only around the holidays, but they are a year-round item at my store now. This makes my kids very happy because they love to mix in mini chocolate chips to whatever they happen to be baking.
Brownies, muffins, pancakes…it doesn't matter. They all get chocolate-chipped!
And Lisey and I have found that mini chocolate chips are very very handy when you need eyes on various cupcakes.
(See the Santas above!)
So, snowmen.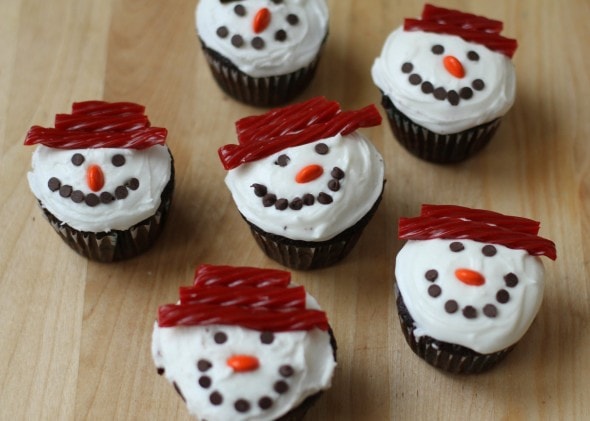 These are really simple to make….white buttercream frosting, chocolate chips, M&Ms and Twizzlers.
If you want your white frosting to be super white, leave out the vanilla. If you're more concerned about flavor, add the vanilla, and your snowmen will be a slightly warmer shade of white.
You can buy clear vanilla for this purpose, but I never think of it in time!
The snowman inspiration I found online used black licorice, so I bought Aldi's variety.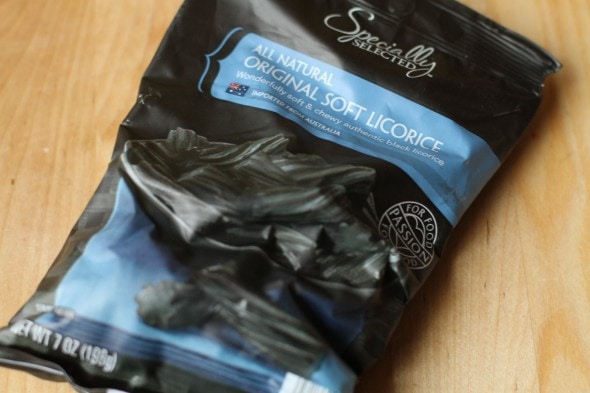 But the pieces are short and round, so we did not have success turning these into hats. Fortunately, I'd bought Twizzlers when I was at Aldi as well, so our snowmen just ended up having red hats. 😉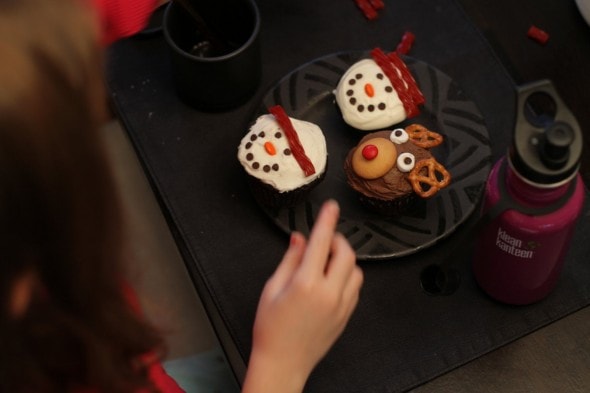 (When Zoe started decorating this one, I thought the single band of red looked like an 80's sweatband.)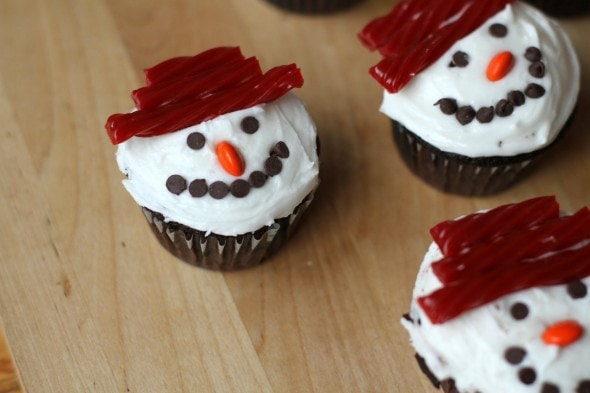 Mini chocolate chips served as eyes and mouths, and for the noses, I chopped orange M&Ms in half. The original recipe called for candy-coated sunflower seeds, but this is a much cheaper (and more delicious!) option.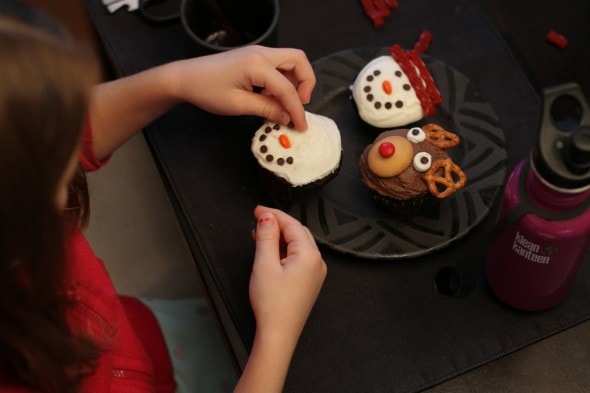 My kids were split about which cupcakes were more fun to decorate, so Zoe helpfully suggests that you just make both kinds. 😉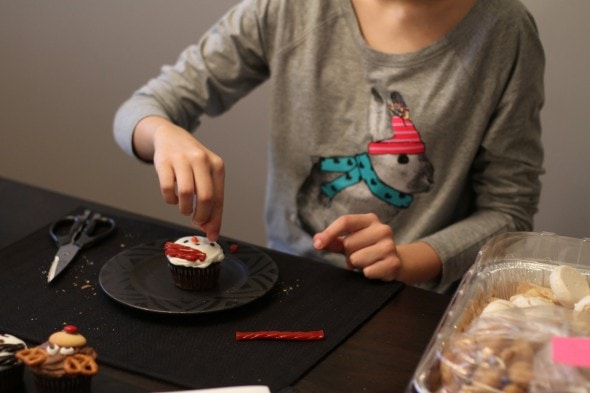 And you could certainly throw in the Santas as well.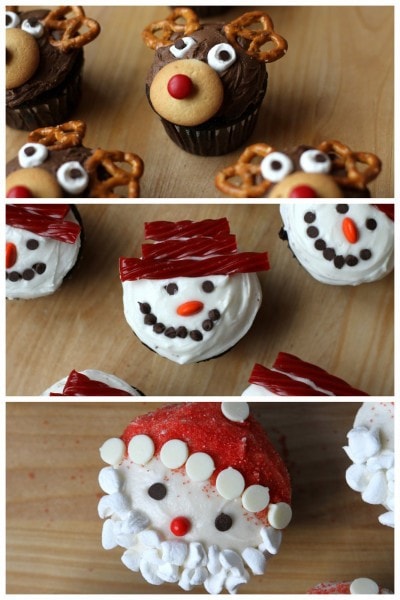 Have a lovely Christmas Eve, everyone. I'll be over here, trying to stay well (not sick yet!!) and trying to get my kiddos back to health, and hopefully we'll all feel good enough to enjoy the day tomorrow.
Large thanks to Aldi for the gift certificates and for making food so delightfully affordable.