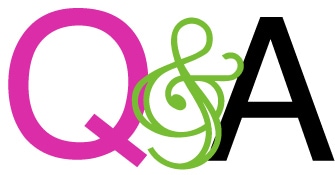 Every Monday, I answer a few of the questions that my readers send me. If you have a question you'd like me to answer in a future Q&A post, just leave me a comment here or email me (thefrugalgirl [at] gmail [dot] com) and put Q&A in the subject line. I look forward to hearing from you!
A suggestion for a future Monday Q&A: I'm wondering if you could talk a little bit about how to keep a positive attitude, specifically regarding frugality. Although I try to practice gratitude every day, I still find that one of my biggest obstacles is my attitude. I can get very down on myself if I "fail" by spending too much at the grocery store for example, and I tend to get very gloomy and defeatist. Any tips for staying up-beat and fun?

Slightly related is my feeling of awkwardness in dealing with situations where I have to say "no" to social events/ playdates that cost money. Is there a way to do this without bringing up money, or at least without feeling any sense of shame about "not having enough"? (I think this might be another "Attitude" thing.)
Another question I have is, how do you balance the practicality of having a very limited amount of "extra" money, with being generous and giving to others (the poor, neighbors, friends, etc.)? It seems too easy to slip into a tightwad/miserly frame of mind.

Thanks! –Lauren
I think it's great that you're thinking about these things! You're right…attitude plays a major role in frugal living, and attitude alone can make the difference between miserable miserliness and joyful frugality.
Since there are three distinct questions here, I'll answer them one at a time.
Staying Upbeat
I find that it's easiest to stay upbeat about saving money if I frame it positively. For instance, instead of thinking, "I can't spend my money on that.", it's better to think, "I'm choosing to keep myself out of debt/put money in my savings account."
A fun challenge mindset also helps me ("How awesome can I make my home/meals/wardrobe on a limited budget?")
Also, I'm not sure how tight your financial situation is, but if you have a little bit of wiggle room, give yourself some grace if you spend a little bit more on groceries one week.
You didn't mention this specifically, but I just want to throw out there that comparison is a terrible thief of joy when it comes to money. It is so, so hard to be content on a tight budget if you focus on people who have more than you…that will just make you feel like you've got nothing. So, I find it helpful to stop looking at people with more, and to instead think about people who have so much less.
Thinking about people who live with less (both current and past) and who have managed to lead happy lives helps me to realize how much I have and also how possessions and money aren't the most important things in life.
On a related note, sometimes you can feel like a failure if you compare yourself to other frugal people ("She only spent $85 on groceries this week and she thought that was really high?? I must be an abject failure at this frugal thing.")
Everyone's situations/family size/prices are different, so don't compare yourself to other frugal people in an negative way. Do the best you can do, keep on trying, and give yourself some grace.
Saying No Socially
I know there's often embarrassment associated with not having money, but here's the thing: I don't know your whole situation, but I can tell that you're doing your best to be responsible with your money. If you were spending money willy-nilly, then you might have cause to be embarrassed.
But the income you have is the income you have (at least for right now), and you're trying to manage it well, so if your friends look down on you for having to refuse some invites, I think that's on them and not on you. Real friends won't behave that way.
Practically speaking, I'm inclined to feel that honesty is the best choice. Instead of coming up with excuses, I'd suggest saying something like, "I'm so sorry, but we're on a pretty tight budget right now, so I'll have to say no. We'd love to get together with you for a picnic lunch at the park, though."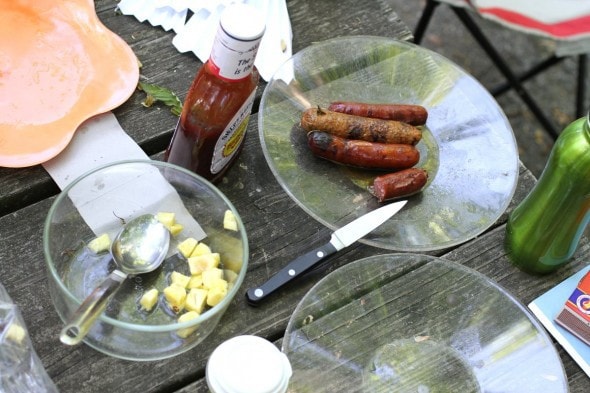 You can initiate budget-friendy get-togethers too…don't wait for someone to invite you to something expensive.
(If you have any space in your budget, you could consider putting away a small amount of money each week for an occasional spendy outing. That might help you to feel less deprived.)
Generosity on a Budget
I am so, so familiar with the temptation to hang on to every extra penny, so I hear you there. Marrying a generous man has helped me out a lot (but since he's already taken, that's not helpful advice for you!)
Looking at people with less helps me to have a more merciful and generous attitude, and so does setting aside money specifically for the purpose of giving. We budget a portion of our money each money for charitable giving, and we do the same for gifts. Having money in an account for Christmas and birthdays helps me so much (we use online savings accounts for this purpose.)
If you have more time than money, consider giving time (volunteer at a charity, give a gift of service to someone on their birthday). And if you're pretty good at the frugal thing, use your skills to be generous. Bake something to give as a gift, fix up a thrift store/freecycle find for someone, shop the clearance racks to find an awesome baby gift, and so on.
(On a related note, this post about giving meaningful gifts may be helpful.)
Hang in there, Lauren! You're not alone, and even if you haven't got lots of fellow frugal people to spend time with in real life, there are lots of us here on the web (and I think spending time, virtually or not, with other frugal people is a great way to stay on track and keep your motivation going).
___________________________
Readers, I know a lot of you have experience with the difficulties Lauren is facing, so please do share your advice with her in the comments.
___________________________
Joshua's 365 post: Gardner Box