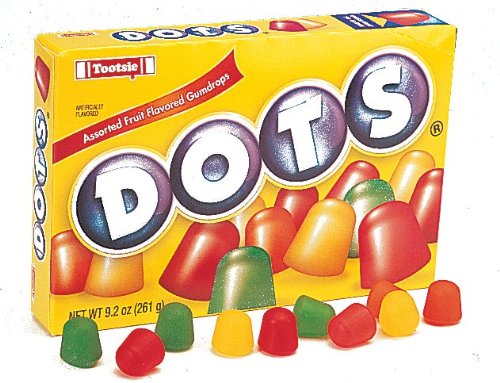 The thoughts I'm going to share today have been sort of percolating in my brain for some time, but after reading the comments on one of The NonConsumer Advocate's recent posts, I was inspired to actually get the thoughts down into a post.
Those of us who are trying to save money frequently encounter the temptation to do unscrupulous things. Sneaking candy into a movie is but one in a sea of temptations…fudging on taxes, sneaking in an expired coupon, using a coupon for a product it's not meant to be used on, downloading free music illegally, copying CDs or DVDs without buying them, or lying about a kid's age to get a discounted price, to name a few.
I'm no stranger to these temptations, certainly…frugality is in my very bones, and I have to be careful not to let frugality trump other things that are more important, like honesty.
The way I deal with this temptation is most definitely tied to my faith, so my apologies to those of you for whom this won't be helpful.
For me, these temptations come down to a matter of whether or not I trust God.
Do I think He's going to provide for my needs?
(If I don't, I'm tempted to use my own means to provide.)
Do I trust that the way He's told me to live is the best way?
(If I trust that God is wise and loving, then I can be sure that when He tells me to be honest, it's for my own good.)
Honesty is not a way that I earn God's favor (because of Jesus, God couldn't possibly love me more than He already does), and that's a good thing, because I don't find that to be particularly motivating. And even if I did, trying to be honest for that reason would be exhausting and stressful.
Realizing that God's directions about honesty are for my good is very freeing…I know that I ultimately will be better off doing what He's told me to do, even if I'm not actually better off financially.
Seeing my temptations to dishonesty in this new light was quite a revelation to me a number of years ago. I guess I hadn't quite seen them for what they were before…not just a temptation to sneak candy into a movie, but a temptation to not trust God.
When I see it for what it is, it suddenly seems so dumb. How could I possibly expect God to bless what I'm doing when it's the opposite of what He's told me to do? And how silly to think that I can bless myself more by disobeying God than by obeying Him and enjoying the blessings that come along with that.
So, because I know God loves me and wants what is best for me, I try, by His grace, to live honestly.
That's why I don't sneak food into movie theaters (incidentally, if you have to use the word "sneak" in front of an activity, you might want to think twice about what you're doing.)
It's why I report my self-employment income on my taxes, even though it would be nigh onto impossible for me to get caught if I didn't.
It's why I follow the rules for proper coupon use, even if the cashier/machine wouldn't catch me doing otherwise.
It's why I don't copy CDs or DVDs or share digital downloads with people outside of my household (This IS illegal, even if you're not copying it to sell it. Copying material for your own use is wrong if that material was purchased by someone else for their own use.)
It's why I let stores know when they undercharge me or give me too much change (of course, I also let them know if they overcharge me!)
One other thing that motivates me to live honestly is love for other people. A lot of temptations to be dishonest appeal to our selfishness, and so if I love other people more than myself, those temptations will become less, well, tempting!
If I love other people, I will not take a sale away from a musician/author/artist by copying their work instead of buying it.
If I love other people, I will let the cashier know when they give me too much change, so that their register doesn't come up short.
If I love other people, I will not do things that hurt their company, like using coupons in a manner not intended, sneaking in food instead of buying it, or taking more of a loss-leader sale item than they specify.
So! Those are the two main factors that influence my thinking about honesty vs. frugality (my trust in God and my love for other people).
Honestly (hee), in the face of these two factors, I haven't come across a justification for dishonesty that really holds any water.
What do YOU think? How do you handle the temptation to be dishonest in order to save money?
(edit: I forgot to mention that where I live, movie theaters prohibit bringing outside food and drink. If your movie theater doesn't prohibit it, then by all means, stuff your pockets with candy! 😉 )
_______________________________
Today's 365 post: So, yes, some wax got on the cake.
Joshua's 365 post: More Birthday Spoils