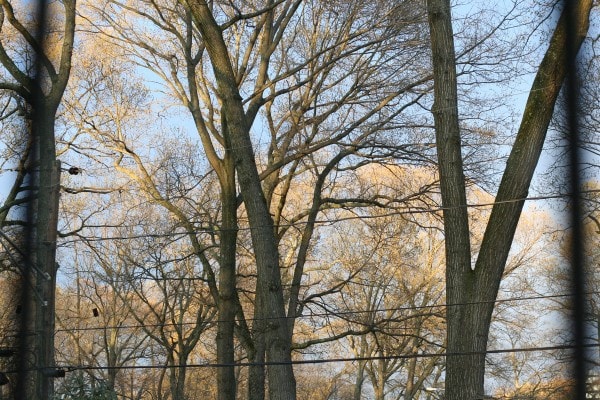 This is the view from my living room window these days…oak trees upon oak trees, all of them decked out not with baby leaves, but with thousands and thousands of oak flowers.
The yellow pollen is messy and annoying, but my main gripe with it is that it makes poor Sonia so miserable. She seems to have a very strong allergic reaction to the oak pollen but not to very much else, so this time of spring is always hard for her.
And last night I ran out of eye drops, so I had to make a post-dinner trip to get a new bottle.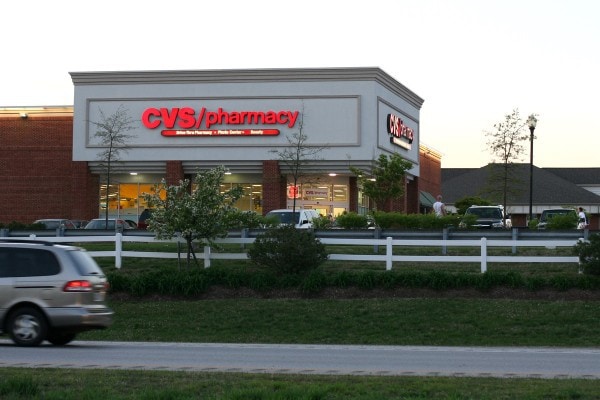 (just so you know, I was sitting at a stoplight when I took this photo.)
Sonia seemed sort of ok when she went to bed, but then she woke up in the middle of the night and needed an inhaler dose, her first of the year. And after suddenly waking up to the sounds of a kid who's not breathing super great, I had a dreadful time falling back asleep.
Soo, I'm really not fully awake today, and that's why you're getting this instead of a regular blog post.
Yawn.
Feeling sleep-deprived has reminded me again of how helpful a good night's sleep is. I shared my thoughts on that in my productivity series, and if you're one of those people who's always walking around in a sleep-deprived fog, maybe you should go read it and get inspired to haul yourself off to bed at a decent hour.
I think I'm naturally a sort of high-energy person, but without a proper night's sleep, my productivity level and overall enthusiasm for life takes quite a hit, and I bet that's true for you too.
Obviously there are times when my plans for a good night's sleep get waylaid, but as a rule, I do get an appropriate amount of sleep and I think that's one of the reasons I can stay on top of all the things I do.
Hmm. What else do I want to say today?
Oh, I shared a great Spurgeon quote on Facebook yesterday, but I'll share it here too in case you're not on Facebook. This quote reminded me of a lot of the contentment series I did here this past fall.
You say, 'If I had a little more, I should be very satisfied.'
You make a mistake.
If you are not content with what you have,
you would not be satisfied if it were doubled.
–Charles Haddon Spurgeon
Exactly. A discontented heart will never, ever be satisfied, but a heart that's content with only a little will be satisfied with a little or with a lot.
I saw the quote on this Clover Lane post, which is worth a read, especially if you struggle with clutter.
One last thing…don't forget to go read about my under-eye dark circles and also enter in my $100 SpaFinder gift card giveaway.
Yawn.
Is it bedtime yet?
No?
Well, then. I think a cup of caffeinated tea is in order.
______________________
Today's 365 post: It's a tulip!
Joshua's 365 post: Baking Time (Joshua chose me for his subject!)