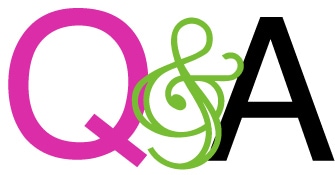 Every Monday, I answer a few of the questions that my readers send me. If you have a question you'd like me to answer in a future Q&A post, just leave me a comment here or email me (thefrugalgirl [at] gmail [dot] com) and put Q&A in the subject line. I look forward to hearing from you!
I wanted to ask a question that popped into my head the other day. My household was turned upside down this week. My husband is out of town working for several weeks and my daughter and I both caught the nasty cold/flu bug going around. Maybe you don't have this happen as often since your kids are homeschooled and probably aren't exposed to as many germs, but how do you keep things afloat during times when you or several of your kids are sick? Do you ever have to resort to "survival" mode? What does this look like for your family? Any general tips?
-Kara
Yup, we definitely have had to live in survival mode, but not so much because of typical germs. Longtime readers know that I had hyperemesis while pregnant, and that meant I was pretty much out of commission for the first couple of months of my pregnancies.
We depended on the help of family and church members during that time, Mr. FG pitched in while he wasn't at work, and I got only the very basics done. I kept the kids fed and clothed and taught piano lessons (it was kind of a financial necessity at that point). Other than that, I didn't do very much except incubate the small person inside of me. The standard of living around here sagged quite a bit during those times, but there just wasn't much we could do about that.
There have also been a few times when all of us have gone down with a bug at the same time, and that was similarly miserable. Fortunately, bugs are shorter than pregnancies (and how!), so letting things go isn't as big of a deal.
Please don't think I hold it all together when I'm sick…I have no great advice about how to do that! Just let the housework go, eat canned soup, and lay down to rest and recuperate.
When it comes to longer-term illnesses like my pregnancy sickness, the best tip I have is to focus on two basics-food and laundry.
(This also can be helpful in an unusually busy phase of life.)
If people have clothes to wear and food to eat, they can survive pretty well, you know? It's much better to skip floor-washing than laundry-doing because a smeary floor is preferable to walking around naked. 😉
How closely does the food you prepare and serve to your family resemble that of which you grew up eating? Are your children picky and how do you deal with that?
-Maria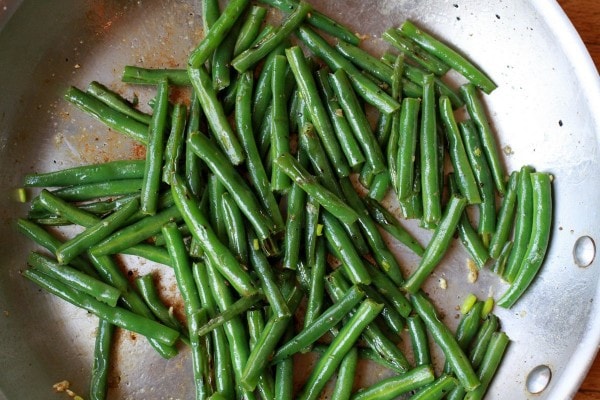 I've written about how we handle picky eaters before (just scroll to the bottom of that post to see my answer), so go check that post out….it'll open in a new window.
The meals I cook are somewhat similar to what I ate growing up…for example, we don't tend to eat tons of meat and neither did my family. I tend to make a lot of green salads like my mom did, and I often steam broccoli and green beans like she did (though I have lately become enomored with sauteeing beans!)
On the other hand, my mom made more casseroles than I do (though she doesn't so much now), and my childhood family ate more legumes than my current family does (Mr. FG hates legumes).
I do handle picky eating fairly similarly, though…my parents were just as no-nonsense about it as I am.
Do any of your children have unique learning disabilities or 'differences'? My ten year old son is Dyslexic, ADD, and gifted which makes our homeschooling journey quite adventurous to say the least. I was just curious if your children had any learning struggles and what your wisdom on it would be.
-Annie
Wow! I can imagine that those things make homeschooling challenging, but I'm sure that the individual attention you're giving him is really great.
My children's learning abilities all seem to be on the normal spectrum thus far, so I'm afraid I can't be very helpful. However, I know that some of my homeschooling readers are in similar situations to you, and I think they'll be able to offer some advice.
If that's you, could you share some advice with Annie in the comments or perhaps point her to some bloggers who write about this type of homeschooling?
________________________________
Today's 365 post: Egg hunting at Grandma and Grandpa's house