Since we spent all day yesterday hanging out with my family celebrating Christmas, I don't have a wonderfully practical, helpful, frugal post for you. So instead of nothing, I'll just share what's on my camera's memory card…life as seen through my lens.
The hair that Zoe cut with the buzzer is growing out.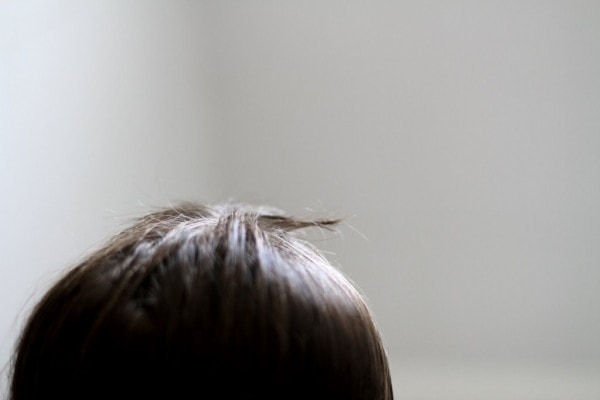 But right now, the growing out is making it more difficult to disguise…the hair has a mind of its own and wants to go straight forward.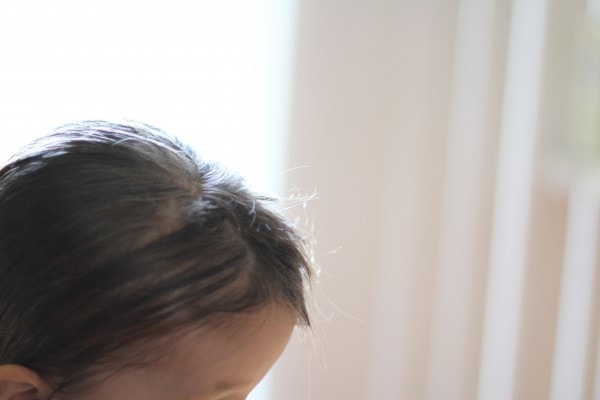 I did figure out a good solution yesterday: a tiny braid right to the side of her part. The longer hairs around the shorter hairs almost completely cover them, so I think she'll be sporting the braid from here on out.
I did a bunch of baking on Saturday. First, some banana chocolate chip muffins to use up some brown bananas (because even though we're not doing Food Waste Friday this week, I'm still trying to use up my food!).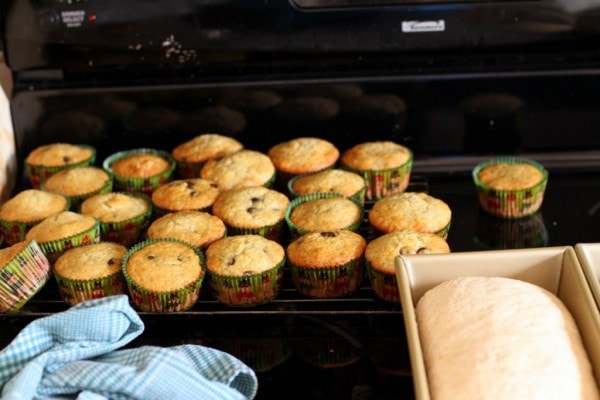 I also made 3 loaves of whole wheat bread, and two loaves of Oatmeal Cinnamon Bread for gift-giving purposes.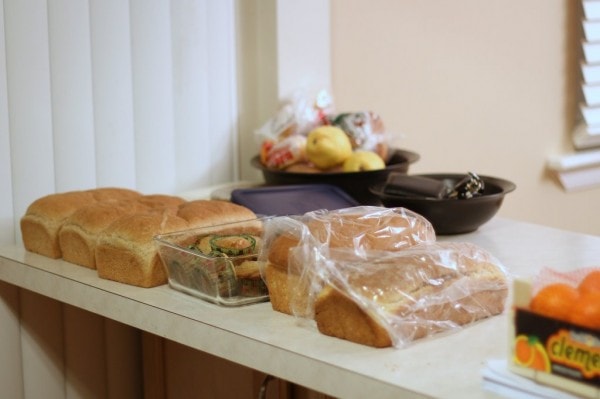 Also, a happy annual event occurred here on Sunday (after dark, which is why this picture is so bad!).
Every year, our local fire department comes through our neighborhood, lights on, and sirens wailing.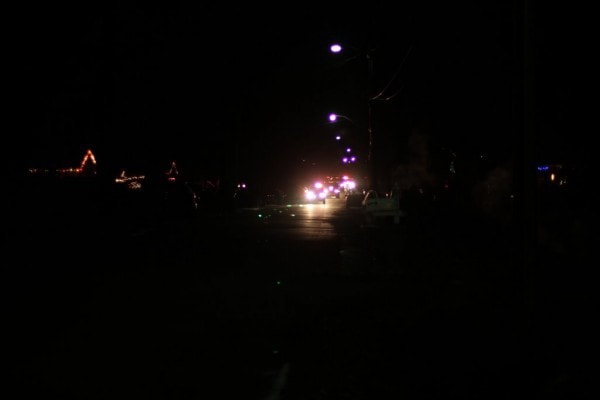 At the end of the procession, there's a trailer holding Santa.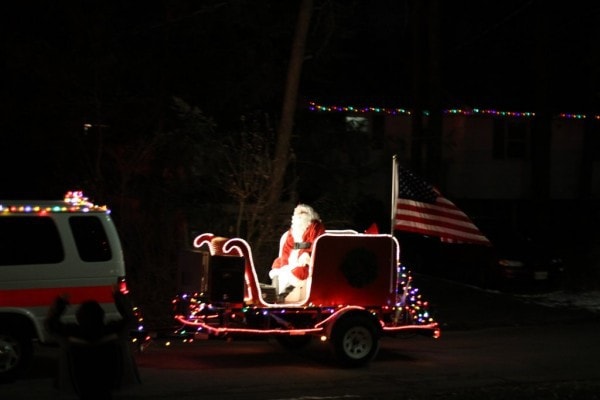 This is thrilling because Santa throw candy canes to the waiting children.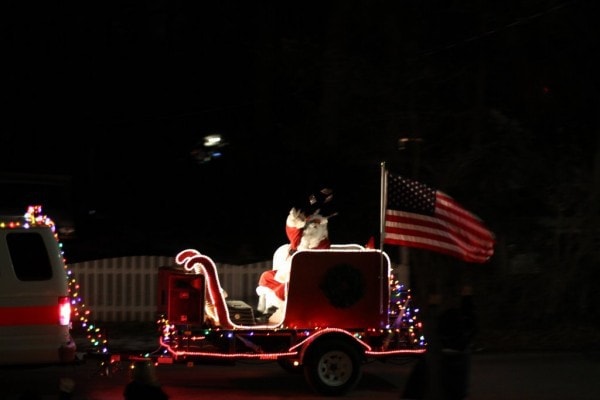 My kids just love this, even though they all know good and well that Santa isn't real. 😉
Yesterday, we celebrated Christmas with my family, which was fun. I made a triple batch of Honey-Glazed Pan rolls, and only about 8 were leftover (there are 21 of us, with #22 on the way).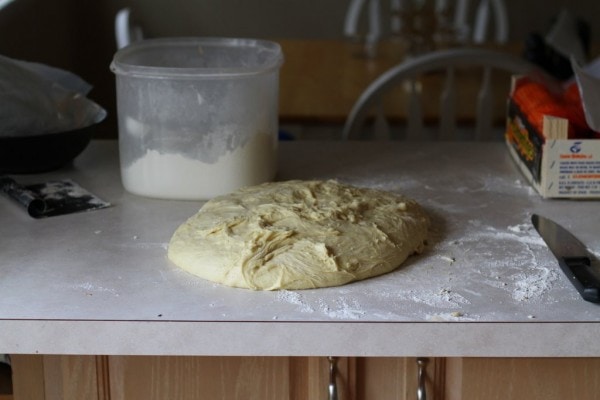 I brought over some more of my little girl clothes to give to my sister and my sister-in-law (my sister just had a girl and my sister-in-law is having a girl in the spring). The most notable bag inclusion is the little white dress, which all 3 of my girls have worn, and which Zoe has worn for 5 summers. I love this dress to pieces, and I don't think I could have given it to anyone but my sister!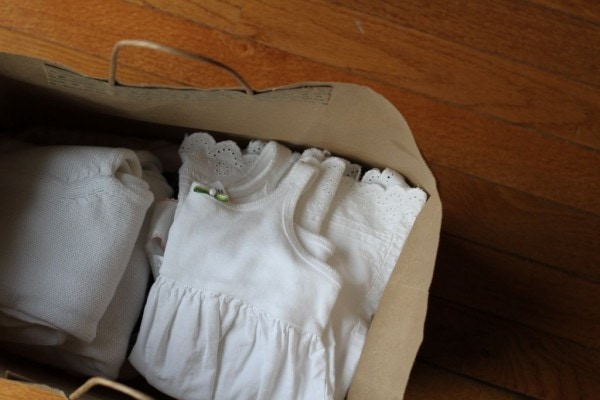 While we were at my parents', I encouraged my sister's SLR lust by letting her try out my camera. 😉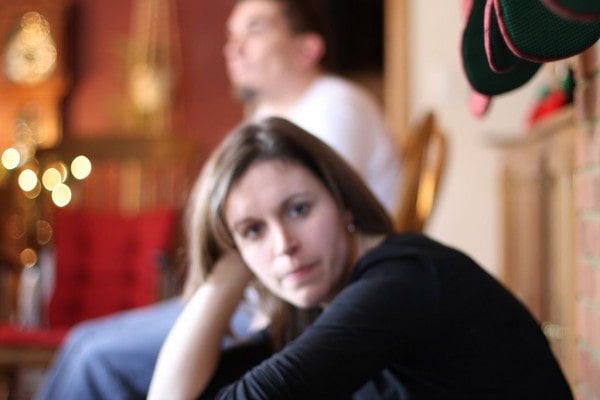 She did figure out the focusing thing, and she was so pleased with her blurry backgrounds.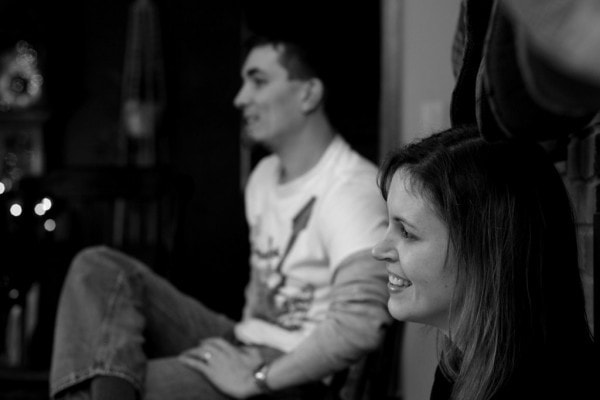 And she liked my LightScoop. I think I might have talked my mom into getting one too. 😉 A LightScoop, that, is. She already has an SLR.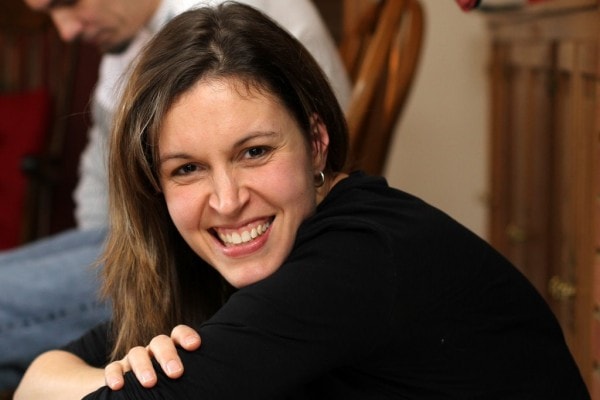 My sweet niece Annalise was hardly put down for a moment…all the adults and even most of the children wanted a turn holding her.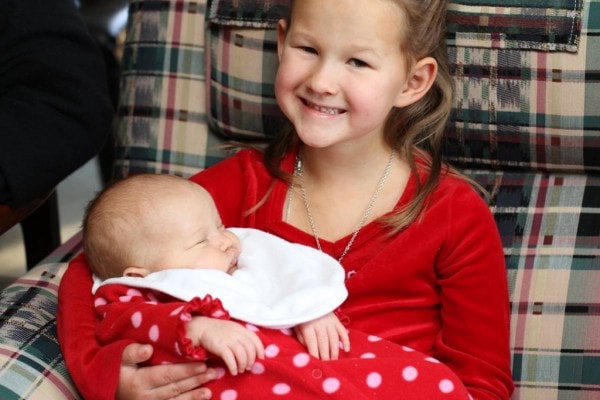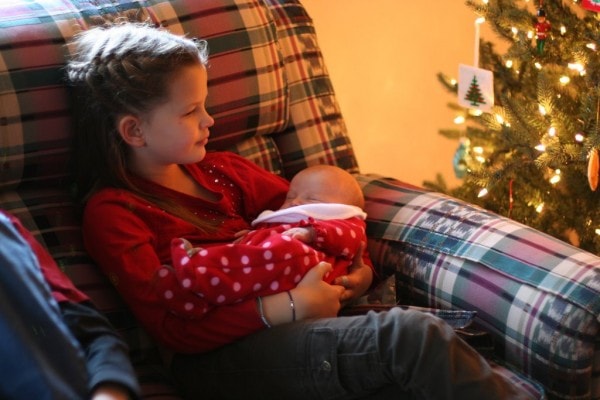 She does wake up every now and again, but rarely does she cry. She's an amazingly easy baby.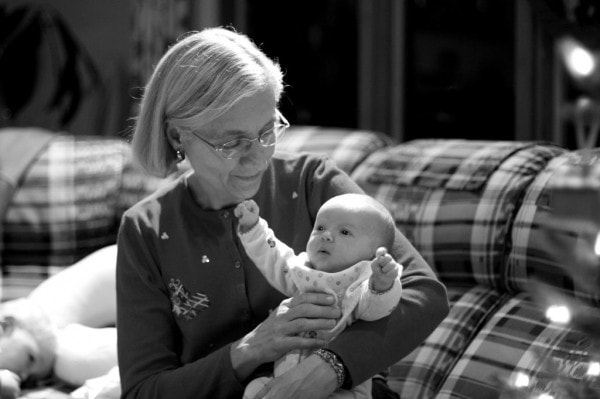 We adults ate in the dining room, but there is the classic kids' table in the kitchen. It's kind of noisy out there.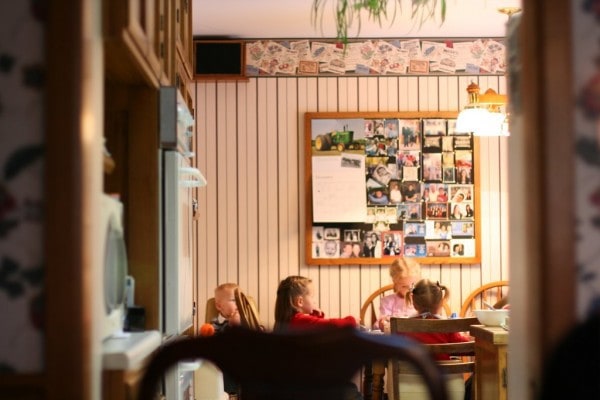 After we eat Christmas dinner with my family, we have a tradition of having a little candle-lighting service (though it's not really that formal!), where we all take turns reading verses about how Jesus is the light of the world and then sing a few Christmas carols. We're getting to have quite a few readers among the grandchildren now…7 out of the 11 took turns last night.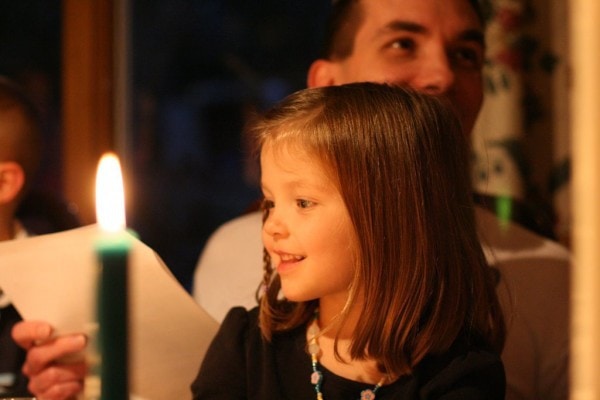 Lighting the candles is a much-coveted activity for the children.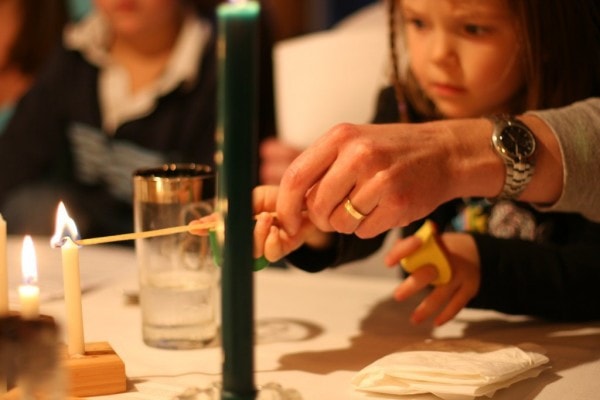 Oh, I just found a shot of Zoe's disguising braid. You'd never know there are a zillion short hairs underneath there, would you?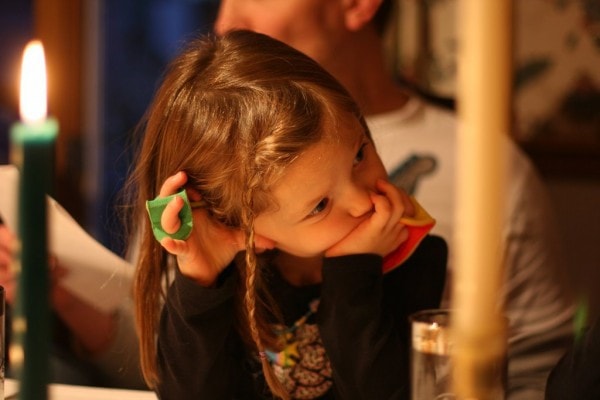 We're off from school this week (yay!), and I'm off from teaching piano, so we've got some lovely unscheduled days this week to fill with Christmas fun.
For today's Christmas fun project, I think we'll make, frost, and decorate cut-out sugar cookies. It's a lot of mess and work, but my kids love, love, love to do this, and that makes me inspired, even when I'm digging green frosting out of the grooves in my wood floor. 😉
I've also got a post up on my review blog about BlogHer.com…go read it to find out what I like (and don't like) about the new site design, and to get info about how to enter to win an iPad!
Today's 365 post: Yep, these are Pfeffernusse