My mom gave me some more tomatoes, so I had another little canning session.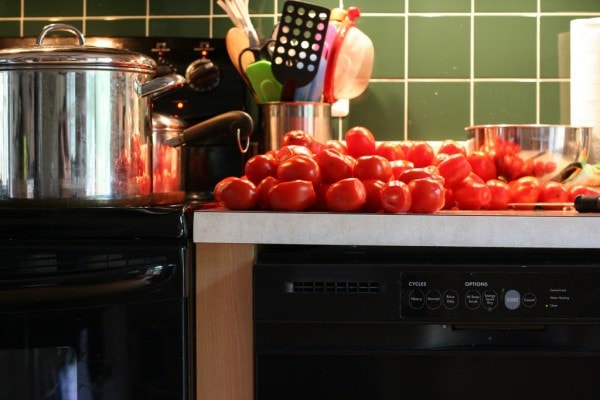 It was a lot less nerve-wracking this time since I knew what I was doing.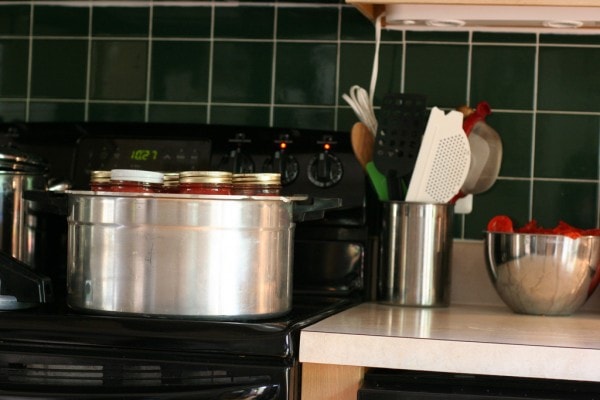 Anyway, I now have seven more quarts of local, organic tomatoes, which makes me happy.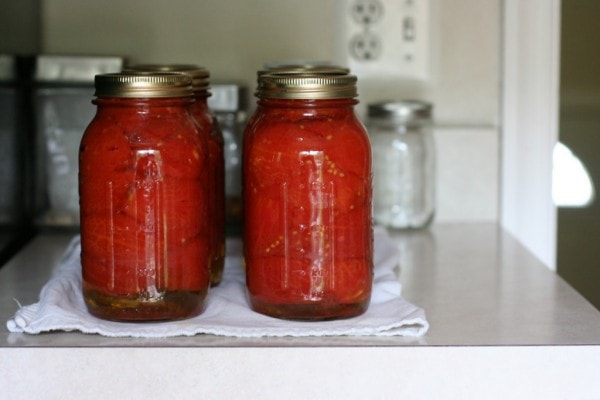 While I was in kitchen mode, I did some other cooking too. I made some chocolate pudding, and it was really, really good. I used some cocoa powder from Tropical Traditions and I also used some local milk, and I'm not sure which made the difference, but it was fabulous.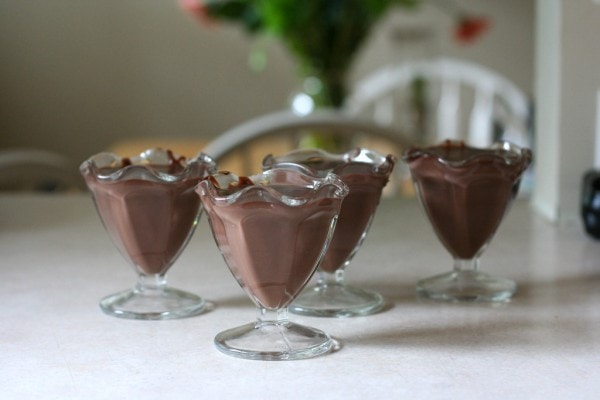 Somehow I have not posted the recipe I use for chocolate pudding. I will try to rectify that.
I also made a batch of whole wheat bread.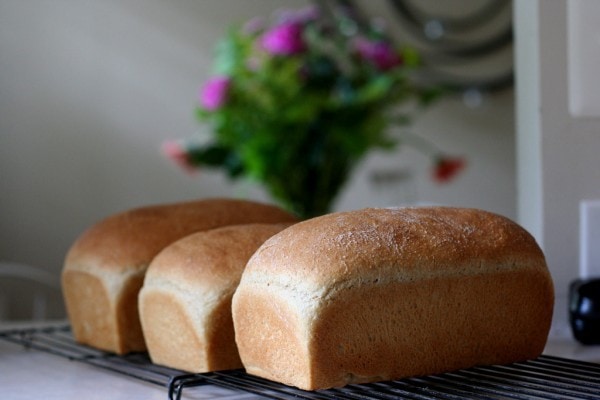 And a batch of yogurt.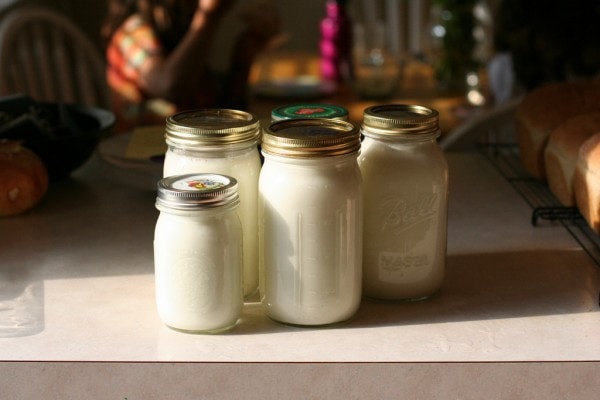 To finish things up, Lisey helped me make a double batch of energy balls.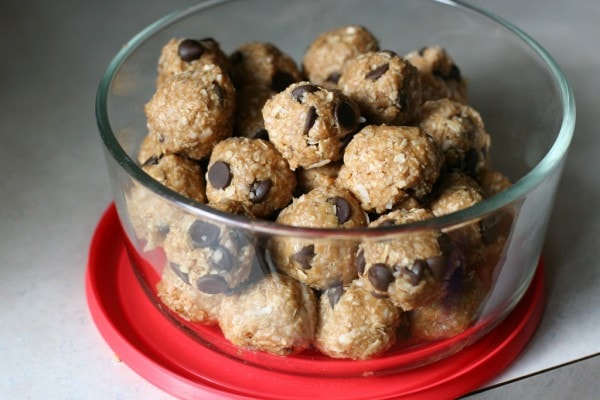 You know what is one of my favorite things about homemade food? I love how much packaging waste it prevents.
My tomato jars can be completely reused except for the lids.
My pudding ingredients all come in recyclable/compostable containers and the finished pudding is in reusable glass containers.
My whole wheat bread is stored in reused plastic bags.
My yogurt packaging produces no waste at all (even the lids can be reused since I'm not actually sealing my yogurt jars).
My energy balls are just fine in my lasts-forever Pyrex container.
Plus, everything I made is delicious and inexpensive, and a number of my ingredients were organic/local.
Sometimes, trying to minimize the food packaging we bring into our house seems like an impossible and/or expensive task, so I'm always thrilled when I manage to do that AND be frugal. Yay!
___________________________________
Today's 365 post: A little storm blew through
Joshua's 365 post: Archeopteryx