Aren't they beautiful??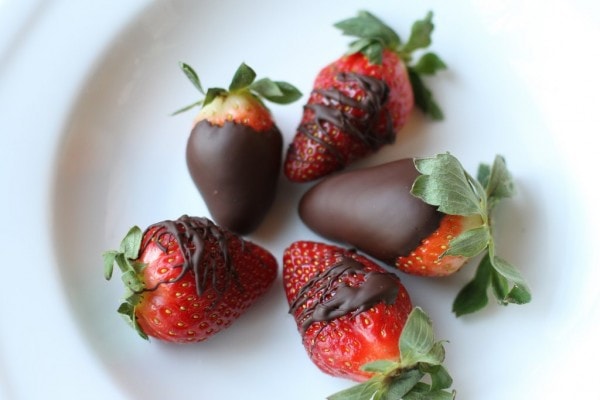 I made 'em with two ingredients, both from Aldi. Aldi has a number of different flavors of chocolate, but the 70% dark is what I always buy.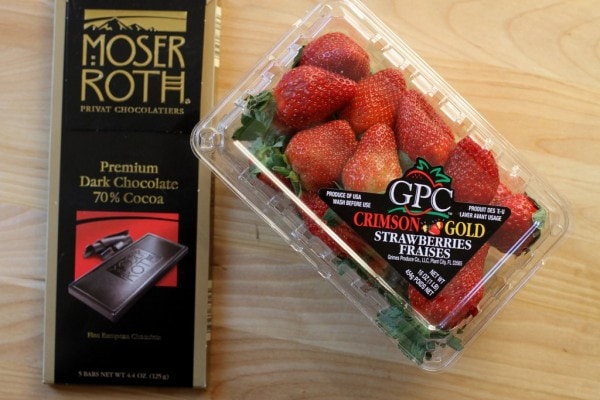 People without Aldi stores, you don't have to hate me…you can go buy some strawberries and chocolate somewhere else and make yourself some beautiful strawberries.
I think you can use most any sort of chocolate you want, although I do believe I've heard that chocolate chips aren't the best for melting and dipping.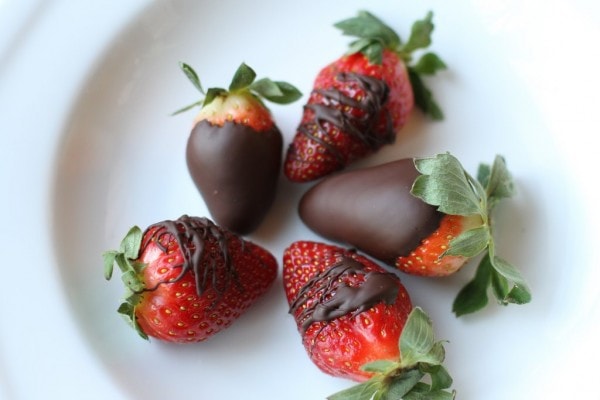 Remember when I flew to the Aldi headquarters and met Janice Stahl, a food stylist? Well, she and the Aldi test kitchens put together 4 different Valentine's Day projects that you can make with Aldi ingredients for under $10.
And they sent me a $10 gift certificate to buy ingredients to make one of the projects. (This post is not sponsored in any other way, though, and all the photos and text are mine.)
I chose chocolate covered strawberries, obviously.
To melt the chocolate, just break it into pieces and microwave it. I did mine for 45 seconds at a time, stirring in between each zapping session.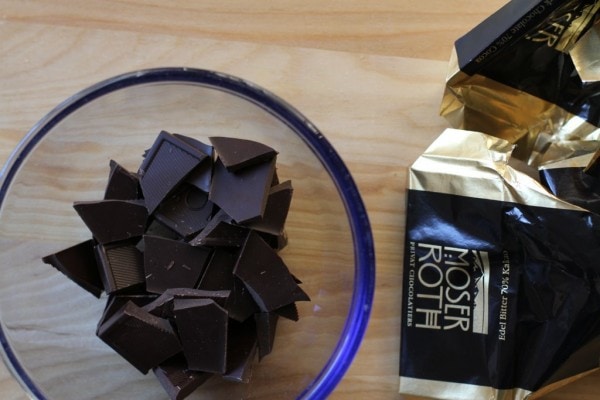 Proof I am a true fangirl: Even my spatula is from Aldi.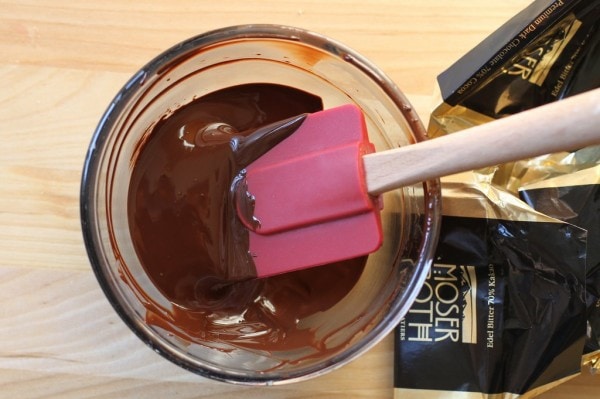 Wash the strawberries and pat them dry. You can use a paper towel, of course, but why would you? 😉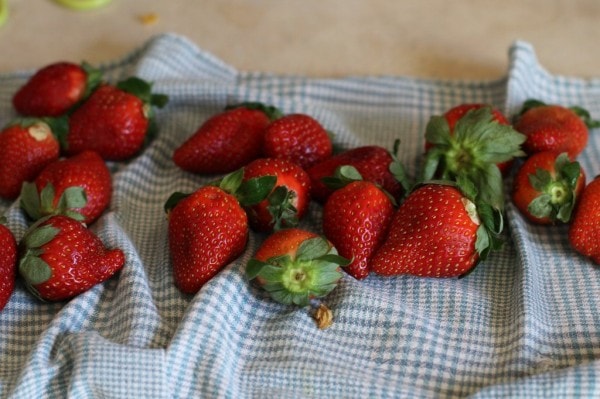 Dip the strawberries into the chocolate, and lay them on a lined baking sheet to set. Wax paper was suggested, but I dug up my silicone pan liner and used that instead.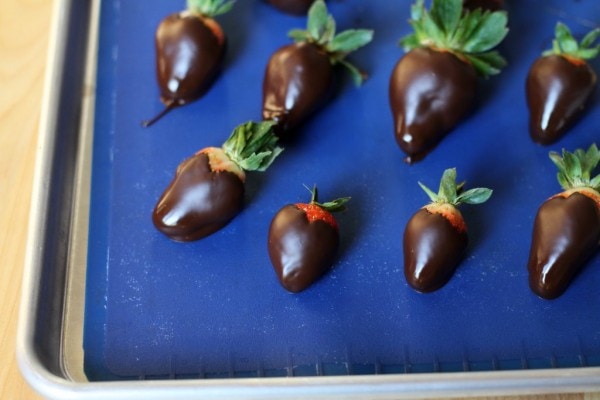 I drizzled some chocolate onto a few of my strawberries, just to mix things up a bit.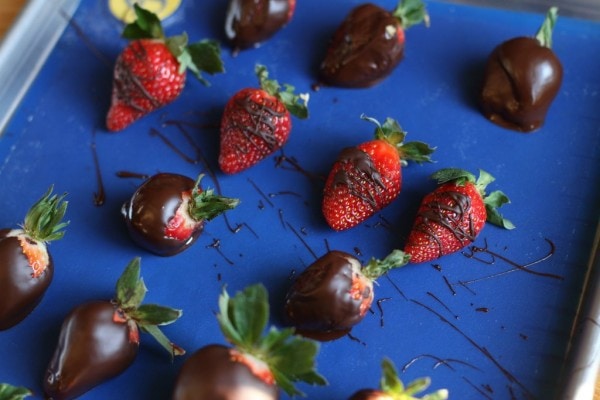 I actually think they look prettier with the drizzle, but of course, the ones dipped in chocolate taste better.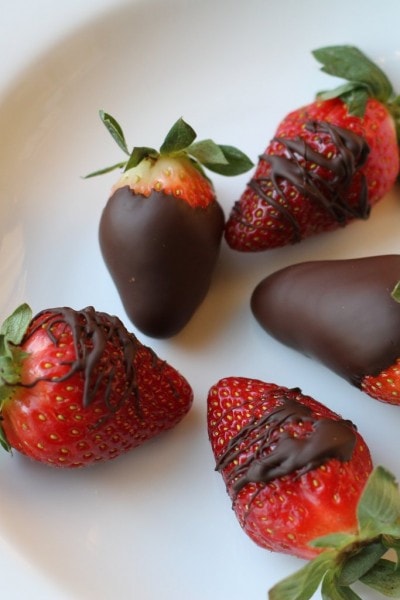 You could get more creative with these of course, by maybe drizzling white chocolate onto the berries once the chocolate has set. Or you could roll them in sprinkles or nuts before the chocolate has completely hardened.
But I have to say, I really like the simple look of the dark chocolate.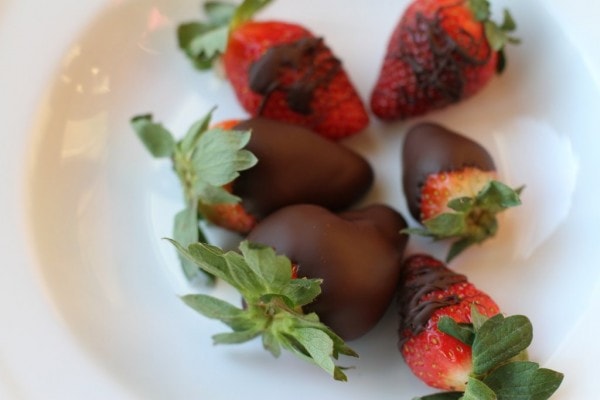 If you don't happen to like the combo of fruit and chocolate, you could always opt to dip pretzel sticks (I've done that before and they are so good!) or marshmallows.
_____________________________
Joshua's 365 post: Tree Tuesday