On Tuesdays and Thursdays, I post a picture and just a few words.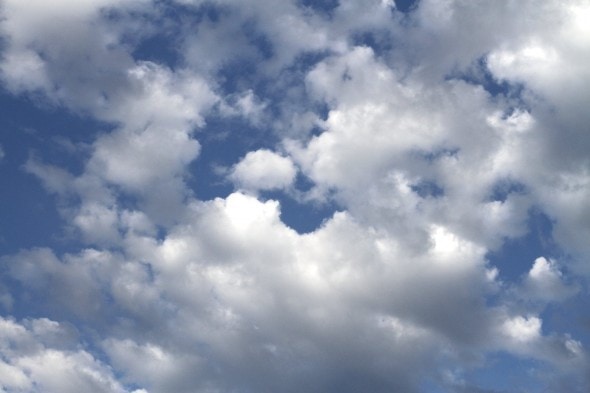 Not the dark, gray, rainy sort that cover the whole sky and block the sun. I could do without those almost entirely.
(Which is why I will probably never live in the Pacific Northwest. Or in England.)
But fluffy clouds and thin wispy clouds and the seemingly endless other sorts that appear on sunny days? I never get tired of staring at them.
Often, viewing beautiful things requires work or travel or a purchase, but we don't have to do, buy, or make anything in order to have the pleasure of looking at the clouds…they're there for anyone and everyone to enjoy, anywhere on earth.
All you have to do is look up.
P.S. Did you know that clouds weigh, on average, 1.1 million pounds? My mind was quite blown when I learned that.